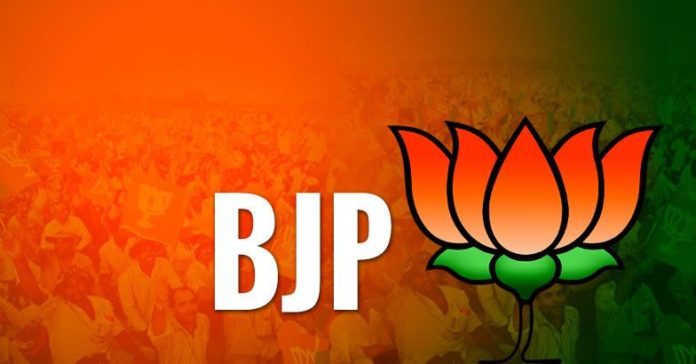 With BJP losing one assembly poll after another there is a need for the party to introspect and approach state elections with highly localized narratives and go with strong local leaders.
By Anil Sharma
With the BJP party losing in assembly polls one after another, It seems that the party will have to change its narrative at least while contesting in state assembly polls.
Since December 2018 when the party lost three important states of Rajasthan, Madhya Pradesh and Chattisgarh, it (the BJP) has not been able to perform satisfactorily in assembly polls held after the polls in these three states. The latest being the example of Jharkhand where it suffered a defeat.
The JMM-Congress-RJD alliance in Jharkhand staged a huge victory with 47 seats in the 81-member assembly. The ruling BJP was reduced to 25 seats and the worst part was the incumbent CM Raghubar Das of the BJP losing from Jamshedpur East. Since 1995, Raghubar Das had been representing this seat.
The time has come for the BJP to introspect and find out the causes behind these defeats. In my opinion, the main cause behind this is is that the BJP party is trying to market a narrative, which may hold good for the party in parliament polls but not in assembly elections.
If one analyzes the campaign of the BJP in the recently held assembly polls in Jharkhand, one would find that the main or the top leaders of the BJP were trying to raise issues like Article 370, Ayodhaya Ram Temple, CAA and more of national issues, but the party has to keep in mind, at least after these debacles, that local issues matter more then national issues in assembly polls.
In India, voters unlike a few years ago have started to vote differently in assembly polls and parliament elections and the time has come for the BJP to realize this.
Roads, drinking water, creation of jobs, corruption at state level, development and also issues pertaining to the state need to be raised in a more effective and manner.
In fact campaign strategy has to be worked around local issues rather then national ones.
Even who is going to lead the state after winning in the polls is a big issue in the state polls and BJP should have realized this early on. A non-tribal leader did not work for them in Jharkhand and a non-Jat leader failed to get them the required number of seats in Haryana.
Two major things also resulted in BJP's recent poor performance-one economic slowdown and jobs, and secondly Congress or for that matter other opposition parties like NCP doing better in constituencies where they have got strong local satraps or state leaders.
Bhupinder Singh Hooda and Kumari Shelja were two Congress leaders who are popular in Haryana and together have been able to give a new life to the party in Haryana. Similarly, Sharad Pawar has once again proven that he is still very strong in Maharashtra.
Look at what happened In Rajasthan, Punjab, Madhya Pradesh and Chattisgarh. It was because of strong state leaders like Captain Amrinder Singh, Ashok Gehlot and Kamalnath, mostly the old guard and very popular leaders in their home states, that Congress was able to come back to power in these states.
It is evident that voting patterns vastly differ in assembly and parliament elections.  A point to note is that these leaders of the Congress except for in Punjab were not able to make any noteworthy impact in Lok Sabha polls.
Gehlot by far is the most popular leader of the Congress in Rajasthan. He undoubtedly is a mass leader and BJP here in Rajasthan has to find someone as popular as Gehlot.
It clearly means that so far opposition parties are doing well only in assembly polls where they have a strong state leadership. However, one should not forget that elections are fought more on perceptions and sentiments in India and it is rather difficult to predict poll outcome in a country like ours which is so diverse.
So is it a cause of worry for the BJP as of now? Yes but only to an extent as assembly polls in Delhi are to be held on February 8.
So BJP has to tide over this phenomenon of performing badly in state elections. In fact BJP's footprint since 2017 in state governments has reduced to about 35 per cent from the peak of over 70 per cent.
BJP has to put its best foot forward in Delhi and raise issues on development and creating jobs and try to address economic issues and I am sure master strategists Amit Shah and Narendra Modi must be working on a plan to attain their objective.
BJP also knows that if it continues to lose state by state then it will affect its strength in upper house of the parliament (Rajya Sabha).
Prime minister Modi has already started to meet economists and  industrialists on steps to boost economy and looking at upcoming assembly polls, he seems to walking on the right path.