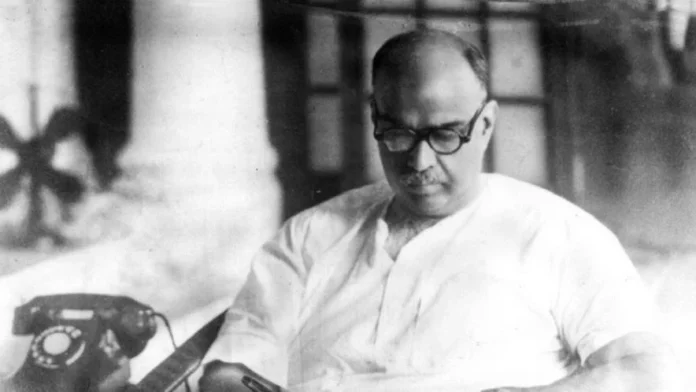 A few years after independence, it became evident that Indian Foreign Policy and diplomacy under Nehru did not bear the intended fruits. The relationship with other countries post-independence did not reflect the Indian character or civilisational values. However, there were many leaders like Dr B.R.Ambedkar, Dr Shyama Prasad Mukherjee, K.M.Munshi and others who thought with an Indian mindset propagated her values and had a perspective on many issues which were rooted in our civilisational values and pragmatism. It must be noted that there are many things similar in the vision statements of Babasaheb Ambedkar and Dr Mukherjee when it comes to international relations. Both spoke about the faulty policies of Nehru in parliament. Their statements were vindicated when the policies of Nehru resulted in blunders.
By Thanmayee Premkumar
Showcasing Civilisational Values
Presently, the central government led by Narendra Modi has been hailed for its foreign policy which is marked as one of the highlights of the government. If we closely observe the policies and the outcomes of the government, we will get a clear picture of how the ideas of Jan Sangh founder Dr Shyama Prasad Mukherjee have been implemented. As a freedom fighter, educationist, staunch Nationalist and a man with a pragmatic approach, Dr Shyama Prasad Mukherjee had a clear vision of how India should present itself to the world. He envisioned that India must use its cultural heritage as one of the main agenda to connect or establish its relationship with other countries. Today, we term the idea of using culture, diversity, values and thoughts in international relations and diplomacy as 'soft power'.
If we recall, Prime Minister Narendra Modi at his first oath-taking ceremony invited all the leaders of SAARC nations. It was the first of its kind invite. Dr Mukherjee states that we should build a strong relationship with South Asian countries with the idea of cultural nationalism. There was no such tradition before Modi's oath-taking ceremony to invite guests from other countries to domestic ceremonies like this. It is also notable that no other world powers were invited.
Employing Civilisational Connect
Further, PM Modi has consistently followed Dr Mukherjee's vision on foreign relations. Dr Mukherjee always said that India has to connect with the Buddhist countries as India was the motherland of Buddhism. He travelled to many Buddhist countries where he was welcomed wholeheartedly. He returned with the relics of Buddha and placed them in the Stupa at Sanchi. This tradition of being in a civilizational relationship with other Buddhist countries has been greatly followed by PM Modi. His first visit after swearing in as PM was not to the powerful countries of the world but to a friendly nation in the neighbourhood that depended on India in many aspects, Bhutan.
Dr Mukherjee said that India has to stand on its own when it comes to diplomacy. He promulgated the idea that India has to have itself at the centre of its worldview. Dr Mukherjee had categorically stated that India should stand by democratic countries. He also warned about the hypocrisy of the Communist regimes way back in the 1950s.
Pragmatic solutions
On Kashmir, Dr Mukherjee stated that the only way to deal with the Kashmir issue is to remove Article 370. In opposition to the Article 370 promulgated under Nehru's leadership, he had famously said  "Ek Desh Mein 'Do Vidhan', 'Do Pradhan' aur 'Do Nishan' Nahi Chalenge " (A country cannot have two constitutions, two Prime Ministers and two National Emblems). He also said that Ladakh and the Buddhists of Ladakh had to be protected by separating the region from Jammu and Kashmir. The present government along with abrogating Article 370, created separate Union Territories of Ladakh and Jammu & Kashmir as envisioned by Dr. Mukherjee.
It is very much clear that the central government led by BJP is marching forward in the footsteps of Jan Sangh founder Dr Shyama Prasad Mukherjee. The policies of the present government as a matter of fact clearly show that his visions, his solutions to the problems, and ways of dealing with challenges are still relevant.
On the occasion of the Martyrdom Day of Dr Mukherjee, the country remembers his vision, mission and ideas for India and pays tribute to one of her greatest leaders.
This article first appeared in https://samvadaworld.com and it belongs to them.