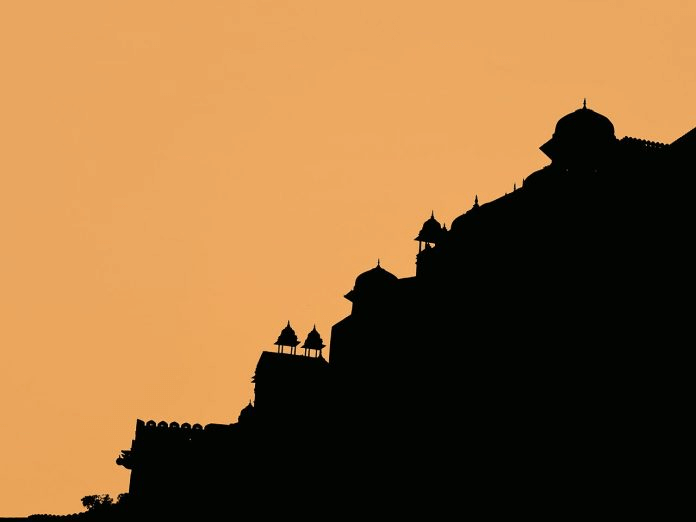 By Anil Sharma
While congress seems to be doing well in the by-polls, the party is in for another churn as the elections for local bodies unfold.
Rajasthan is set to see a completely different result in assembly by-polls in two constituencies, very different from the way things are shaping up in Maharashtra and Haryana. In both the seats, Khimsar and Mandawa, Congress candidates were leading over their BJP rivals till the filing of this report at 10 AM on Thursday, contrary to the opinions of political pundits and observers.
By-elections on these constituencies were held on October 21. Mandawa was held earlier by the BJP and Khimsar by the Rashtriya Loktantrik Party (RLP) candidate, who was supported by the BJP.
The RLP candidate Hanuman Beniwal, who now has become MP from Nagaur constituency in Rajasthan, was supported by the BJP here in main assembly polls and now to BJP in by-polls had given support to RLP candidate Narayan Beniwal, who incidentally is the brother of Hanuman Beniwal.
Even if Congress is able to win one seat it will be big thing for the ruling party in Rajasthan as it was a big test for the ruling Congress, which came to power in December 2018. And the Congress has been able to prove that it is relevant in Rajasthan as it is all set to win in the desert state.
It has come as a breather for the Ashok Gehlot government and for the Congress which was facing internal fighting and factionalism.
However, it is yet to be seen how much this win will be able to solve the crisis the party is facing internally in Rajasthan.
This is time, when party leaders should show unity and start working as the desert state, where Congress came to power in December 2018, has not seen much of visible development. Time has come for the party to now work and stop blame game that has been a regular feature.
The party has to forget fight over one man one post, which in a way is aimed at targeting Sachin Pilot as he is both the deputy CM as well as state president of the Congress in Rajasthan. It already is being raised as a topic of discussion by some of the Congress leaders in a few forums over the last few months.
The general secretary of Congress who is in-charge of Rajasthan, Avinash Pande has tried to diffuse this crisis yesterday by saying that Congress is not going to see any change in state president soon. But things are really difficult in the party to predict such changes at times and political pundits know that rifts may surface again and become more vocal if the party is not able to perform better in panchayat and civic bodies polls to be held over the next couple of months. Is it just a lull before a storm? It seems so.
Similarly, everything looks good for the chief minister Ashok Gehlot as of now but any debacle in these local bodies polls may create big problems for Gehlot too. There are chances that leadership of Gehlot, who has become the CM for the third time, maybe questioned by the anti-Gehlot camp in the party. Even the governance and his style of functioning will be put under test.
But there is no denying that after civic and panchayat polls we are in for action, emotion and drama in Rajasthan Congress.
Everyone knows the Congress suffers from infighting in Rajasthan and these forthcoming local bodies and panchayat polls may widen the fissures in the party if it fails to perform well. It is time for the Central leadership of the party to intervene and try to improve the situation and not let things go out of hand in the state.
Infighting, factionalism and divisions in the Congress have become a big nuisance for the party in the state and it was only because of this reason, the party which was able to win in assembly polls around 11 months back was not able to win on a single constituency in Lok Sabha polls. Rajasthan has 25 LS seats.
Though Avinash Pande, general secretary in charge of the Congress in Rajasthan is a man who with his political acumen is capable of diffusing the crisis, one still needs to see how effective he will be.
The difference between the Pilot and the Gehlot camp has widened so much that Pilot recently went to the extent of questioning his own government on polls regarding the posts of heads of urban local bodies.
Rajasthan government in a way has decided to adopt what they calla `hybrid model' under which people who are not even elected councillors will be able to contest for posts like mayors and chairpersons of corporations and municipalities.
Pilot flayed this move, which many think is favoured by Gehlot, and said, "This was not discussed in the cabinet or the legislative party meeting. I only came to know about it through newspapers," he said.
The pilot said this way "we cannot strengthen democracy, which is completely against our (Congress) party's stand of strengthening democracy".
According to emerging reports, Pande with the help of the acting president of the Congress Sonia Gandhi has been able to persuade the Urban development minister to have a relook at this new system. But for how long will they are able to keep the differences under the carpet is a million-dollar question.
Fireworks seems to be in store for the Rajasthan public after civic bodies and panchayat polls that are being held soon.
One thing is for sure. Congress may see a big reshuffle both in the organisation and Cabinet after these by-polls. While some of the ministers' portfolios would be changed, a couple of them may be dropped and new faces could be inducted in the next few days and we may also see political appointments coming up soon. The party may also go in for restructuring in the organisation and some new faces can be part of the team of the Pradesh or state congress committee.