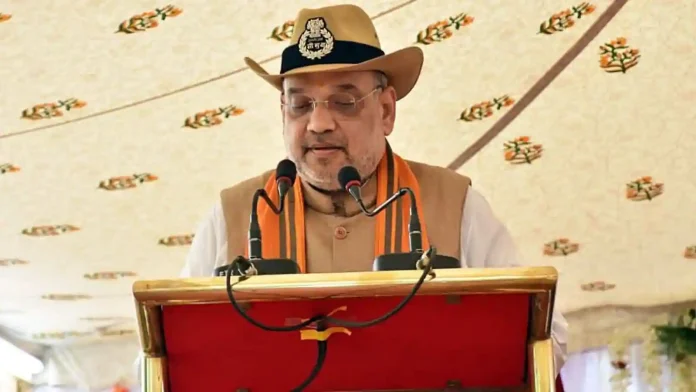 Home Minister Amit Shah is undertaking a two-day visit to West Bengal. This would be his first visit after the Assembly elections held in March-April 2021. Bengal witnessed widespread violence directed at BJP members and supporters after the results of assembly elections were declared last year on 2 May 2021.
By Swarajya Staff
Mentioned below are some of the violence caused against BJP Members:
-Several BJP workers and supporters were killed, women were raped and many were rendered homeless.
-One BJP worker Abhijit Sarkar was assaulted by a mob consisting of TMC workers, leading to his death.
-A 60-year-old woman alleged that she was gang-raped by TMC workers in front of her 6-year-old grandson.
-A 17-year-old girl alleged that she was gang-raped by TMC workers and moved the SC seeking an investigation by an SIT or the CBI.
-The leader of BJP's Kisan Morcha, Kishore Mandi, was killed. The BJP claimed that he was killed in political vendetta.
Response to post-poll violence: The Calcutta High Court ordered the CBI and a Special Investigation Team (SIT) to look into the cases of murder, rape and crime against women in connection with large scale post-poll violence in West Bengal.
-In March 2022, the High Court granted police protection to 303 victims of the targeted violence who were rendered homeless due to threats of violence and a social boycott by the ruling TMC.
Political fallout and criticism of Shah: There has been stringent criticism of the BJP leadership for not doing enough to safeguard the lives and livelihood of BJP workers and supporters as they became victims of political violence.
-Not just that, the Bengal unit of the BJP has seen several defections and a fall in morale since the assembly elections last year.
-The kin of the victims have demanded justice and President's rule to be imposed on the state suffering from a battered law and order.
What the visit might achieve: Amit Shah's visit would once again bring the stories of victims of post-poll violence into the national consciousness.
-It would also be watched closely for the impact it would have on the psyche of a state unit in despair and for possible indications to the BJP's plans in West Bengal for 2024.
This article first appeared in www.swarajyamag.com and it belongs to them.