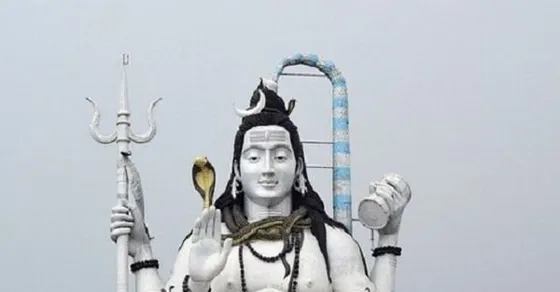 Last year, Mahashivaratri was on 11 March. I was at the Kumbh Mela in Haridwar and an amazing incident happened on that day. I share it here, because I feel it can be inspiring and may help, not to judge sadhus too quickly in a negative way.
By Maria Wirth
I was standing at the roadside with other people, watching the Akhara of Naga Sadhus passing by to Har-ki-Pauri for Ganga Snan. There were some Babas on horses, some in carts and the majority walked, most of them naked and smeared with ash, some in saffron cloth.
One of the naked Babas stopped before me and asked for 100 Rupees. I gave him a note of 100 and  he walked on.
A little while later, a saffron clad Sadhu stopped before me and also asked for 100 Rupees. I opened my purse and gave him a note of 50 and one of 20.
He said "30 baki hai" (30 are missing).
I told him that I don't have 100, only a 200 Rupee note. Could he give back?
He said, I will give – mai de dunga.
So now he had 3 paper bills, of 20, 50, and 200 Rupees.
He put them one above the other and folded them small. Then he asked me to open my hand and he put this small paper parcel into my hand and asked me to close it and keep it closed.
Yet somehow, I opened it soon after and the paper opened up again.
He folded the 3 bills again, placed them again into my palm and told me to keep my fist closed.
After some 4 or 5 seconds, the paper in my hand suddenly felt different, somehow smooth. I opened my hand and lo…. I couldn't believe it, a tiny shiva lingam was in my palm. It had replaced the 3 notes.
A couple from Kutch, Gujarat, stood next to me and they were also stunned. In fact, the wife went spontaneously several steps away and told me later, that she is frightened of such sadhus. The sadhu said a few things, but i don't remember what. Then he joined the others walking.
I was glad that at first, I had opened my hand quickly, as I could see that there were really the paper bills in it. Otherwise, I might have doubted, if maybe he had distracted me and put the lingam into my hand though I could feel the paper.
On the next day, I attended the Aarti in the ashram of Anandamayi Ma in Kankhal and went afterwards into the ashram shop. I didn't look for it nor did I expect it, but right near the entrance there were some plastic pouches with the same type of tiny spatic Shiva lingas.
I asked the price… Rs 160.
The sadhu had said he would give back and had kept his promise.
But I have no idea what happened to the money and if or how it reached him…. Nor do I have any idea how the Shiva lingam got into my closed fist.
So many things we don't know….
This article first appeared in www.mariawirthblog.wordpress.com and it belongs to them.