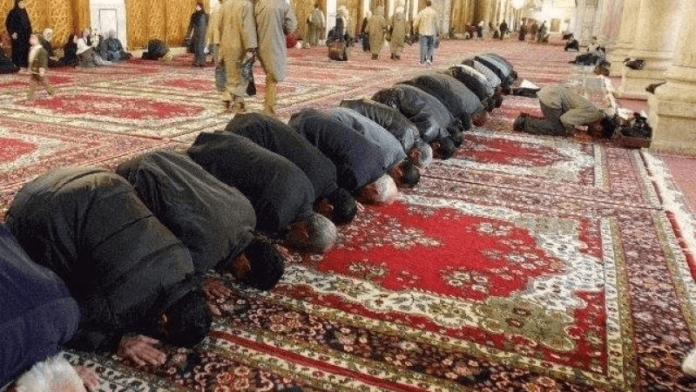 Mamata's indulgence of radical Islamists is drowning Bengal
A couple of years ago, in Dhulagarh, a town 25 KMs west of Kolkata, riots broke out, with a Muslim mob ransacking Hindu houses and setting them on fire. Mamata blocked reporters and opposition party leaders from visiting the town. She even brought lawsuits against those journalists who reported the incident.
By P Ghose
Appeasing Muslims has long been a strategy to win votes for political parties in this country, but Mamata Banerjee, the chief minister of West Bengal, has taken appeasing to a new highs. Like, everyone else, she doesn't do it out of her love for Muslims, she is eying their votes.
Come what may, she wants power. Whether it is the endless influx of illegal immigrants from Bangladesh or the increasing attack on Hindus, Mamta looks the other way every time people question her policies. Repeatedly, she has demonstrated that she can go to length to secure her votes.
In her blind attempt to safeguard her vote banks, she has even undermined national policies. Her government recently cancelled an event scheduled to place in the Calcutta Club, where author and political commentator Tarek Fatah was to speak on the topic of Balochistan and its struggle for 'freedom' from Pakistan.
The Calcutta Club cited "unavoidable circumstances" for cancelling the event at the last minute, according to a Facebook post of Tarek Fatah. The unfavorable circumference was none other than Mamata Banerjee, looking to settle a score with Tarek Fatah for being pro Modi
Tarek Fatah has been supporting the Narendra Modi-led BJP government for a while now. Fatah has been a vocal supporter of Modi's plan to expose Pakistani government and its army's atrocities in Balochistan. For Mamata, personal grudge against Modi is far superior to the country's policy against Pakistan.
Therefore, this is really no surprise at all. Mamata Banerjee's government has been curbing on freedom of speech for a long time now. It has also been looking the other way whenever Muslim miscreants has been targeting Hindus in West Bengal. The most recent example is the riots in Dhulagarh, a town 25 kilometres west of Kolkata, which became platform for communal clashes that saw Hindu's houses and shops being targeted and set on fire.
Despite the heavy presence of police and armed forces in the area, things didn't return to normalcy. A Bharatiya Janata Party (BJP) delegation — comprising party leaders Jagdambika Pal, Satpal Singh, state president Dilip Ghosh and national secretary Rahul Sinha, and several volunteers — was stopped at Ekabbarapur Road, about one KM away from the spot where the clashes had taken place a few days ago.
Clearly, the Mamata Banerjee government had lots of things to keep under the wraps. This was evident from the way it blocked media from doing its job in this whole episode. It slapped a non-bailable offence against three employees of the TV channel Zee News, including editor Sudhir Chaudhary, West Bengal correspondent Pooja Mehta and cameraperson Tanmay Mukherjee under Section 153A (promoting enmity) of the Indian Penal Code.
Had this been done by the Modi government, the alleged thinkers, free-spirited actors and their ilk would have cried foul and have kicked up "intolerance" debates. But it was not a Modi government scam. It was a Didi's scam, and it was neither wise nor beneficial to raise a voice. So they kept quiet.
Mamata Banerjee's Muslim appeasement theory is not just the imagination of a few writers or right wing Hindu activists. Even Calcutta High Court has accused Mamata Banerjee government of trying to appease Muslims for the sake of votes. In a order passed on October 6, 2016, the High Court accused the Mamata Banerjee of indulging in minority appeasement by ordering organisers to immerse their idols by 4 pm on Doshomi, the final day of West Bengal's largest festival, Durga Puja.
The government had put in time limits to the idol immersion given that Moharram processions the next day could cause, it argued, a law-and-order issue. The order struck this down by proceeding to argue that these processions are not an "inseparable" part of Moharram and that this "is also not the most important festival of people having faith in Islam". The court also held that immersion is a vital ritual for "puritan Hindus" and those who "worship Maa Durga with a pure and clean mind".
Did you ever wonder why Mamata Banerjee had been so vocal against demonitization? Now, no one in their right mind would believe that a Chief Minister who would let innocent children die to secure minority votes would be concerned about people standing in queues to get their money. The real reason for Mamata's outburst against demonitization is that her friend's business is hit hard by Modi's bold move.
Government's decision to scrap Rs 500 and Rs 1000 notes has caused the maximum damage in West Bengal's Malda. The minority-dominated district of West Bengal shares a 223 km border with Bangladesh. It is regarded as gateway to counterfeit currency in India. Much of the fake currency seized across the nation are traced back to Malda. In 2015, nearly Rs 2.6 crores of seized counterfeit noted were traced back to Malda. In 2016, Rs 1.6 crores of seized fake money (till October) has been traced to Malda.
Mamata Banerjee has been relying on the power of Muslims, whose number is rising like never before in the past decade. Infiltration from Bangladesh and non-existence of family planning are the two important reasons resulting in the growth of the Muslim population in West Bengal.
As per the latest census data of 2011, three districts – Murshidabad, Uttar Dinajpur and Malda – of West Bengal have already become Muslim dominated. Besides these three districts, Muslims have significant presence in other districts like North and South 24 Parganas, Nadia, Hooghly, Howrah and Birbhum. Out of 294 Assembly seats of West Bengal, more than 100 seats are such where Muslim vote is the major factor to determine the outcome of poll.
Mamata Banerjee is repeatedly testing the patience of Hindus in West Bengal. Time again, she has proved that the only that matters for her is vote. She wouldn't mind sacrificing scores of Hindus, just to be at the helm.
Wonder how long Hindus in West Bengal will tolerate these atrocities.
Box Item
Mamata's Madness
Not surprisingly, Mamata Banerjee has always been ranting against Narendra Modi on every possible issue. She, along with Arvind Kejriwal, has been providing some relief to the people tired of waiting in long queues in ATMs. Here are some of the Mamata;s antics to your reading pleasure.
On December 1, Banerjee sent shockwaves across West Bengal by claiming the Centre was plotting a coup against her government by amassing army in Kolkata without permission. She decided not to go home and remain at the state secretariat, Nabanna, to what she called "guard the democracy".
Banerjee even asked: "Is this a military coup?". Later it emerged that the army was carrying out a routine exercise and the West Bengal administration was already aware of it. Logic doesn't explain as to how a state government can think that centre would ever need military to stage a coup. In a federal system like ours, the Centre can do it simply by imposing President rule.
On the same day, Mamata had made another bogus claim that Centre had conspired to kill her by not allowing her flight to land on the airport. From January 1, Mamata has launched a "Modi hatao, Desh Bachao" campaign across West Bengal. The campaign again defies logic as to how can one overthrow the Centre by protesting only in a single state. What Mamata's campaign has been successful in doing is in increasing the 'hate-Modi' sentiments of her party workers and dragging West Bengal into a season of violence and tensions.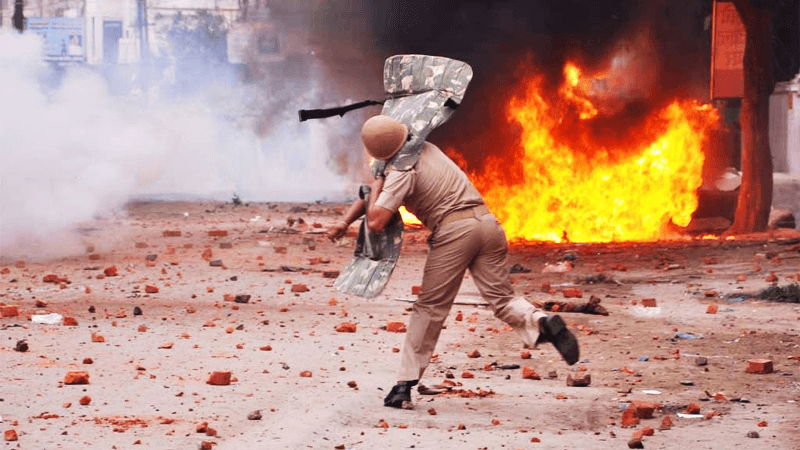 (The government remained a mute spectator when Hindu's were being attacked in Dhulagarh riots)