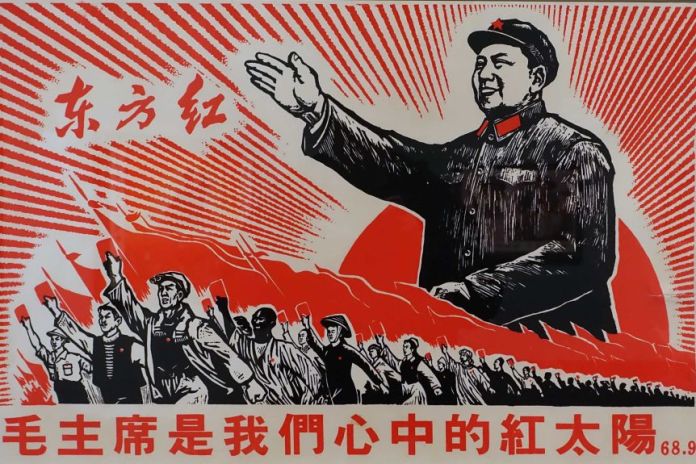 The media do not merely provide information but also shape global narratives. Therefore, to capture the minds of the people and governments across the world, many countries run their propaganda. As access to the internet is increasing across the globe, even to the remotest place on earth, people are becoming more vulnerable to state-run propaganda. Here, it should not be mistaken as it is a recent strategy developed by China or any other country. It is happening throughout history and as the quantity and pace of access to information are increasing, propaganda to set global narrative is also increasing.  
By Ashish Keserwani
Recent Developments
An investigation by the New York Times has accused a US millionaire, Neville Roy Singham, of pushing Chinese propaganda worldwide. According to an NYT report, a network tied to Neville Roy Singham funded an Indian news portal 'NewsClick' to spread Chinese propaganda in India. This issue was raised in the Lok Sabha, which led to a blame game between the government and the opposition.
However, this is not the first time that either NewsClick or Singham has been accused of this purpose. Earlier, Singham was accused of being associated with the propaganda arm of the Communist Party of China (CPC). Whereas in 2021, NewsClick premises were searched by the Enforcement Directorate (ED) as part of the probe into foreign remittances allegedly received1.
Propaganda War of China
Before the emergence of China, the West was dominating the world narrative, but now China is countering the West and targeting its non-friendly countries, including India, to shift the global narrative in its favour. This propaganda war is political as well as ideological in nature, which needs the media, which is the sharpest weapon for influencing people's thought processes. Earlier, China was mostly focusing on censoring information reaching its citizens, but now it is investing billions of dollars to shape information narratives globally.
For this information warfare, Beijing uses a variety of strategies such as exchange programmes for international journalists from various countries, their training in Chinese cities, holding talks regularly, providing official media information free of cost2 and offering unexpected amounts of money to journalists or analysts working in think tanks related to security and strategic studies to write in Beijing's favour.
Chinese Information Warfare against India
During the Doklam standoff of 2017, Beijing used psychological warfare tactics against New Delhi by mentioning the war of 1962 and by making baseless statements such as 'the countdown has begun'. Due to the democratic structure and free press in India, Beijing had the upper hand as every means were available to circulate their content in India, whereas due to the state-controlled press structure in China only filtered content was allowed to reach to Chinese citizens.
During the time of the Covid-19 pandemic, China targeted Indian vaccines and propagated fake news by influencing social media platforms that Indian vaccines are not at par with Chinese vaccines and their quality is low. Beijing tried to hamper the Indian image through state-sponsored propaganda that Indians failed in handling the pandemic and at the same time they pretend they handle it best. This malicious step of Beijing was to target the Indian pharmaceutical industry.
In March 2023 Mint reported that two people, Julia Chia and Jian Qiang Wong, who were pretending to be from Singapore-based institutions, were accused of running a Chinese secret propaganda operation in India. They were targeting researchers, journalists and high-ranked military officials to write papers related to India-China relations, and Indo-Japan relations,  favouring Chinese interests. They offered to participate in projects and write articles related to security and foreign policy. In return, they were offering payments of up to USD 400. They were using mostly E-mail, Facebook, Whatsapp, LinkedIn etc. to contact individuals.
A Twitter account handle 'The Hawk Eye' recently claimed that China was involved in anti-Rafael propaganda through different news portals and  NewsClick is one of them. Hawk Eye claimed that Chinese money was behind these news portals for spreading the negative narrative of Rafael aircraft amongst the Indian public.
These are some examples that show how the Chinese are working to influence the Indian mindset through modern media. China does secret propaganda but sometimes they do it openly using loopholes in media houses. There are instances where Indian newspapers have dedicated a whole page to publish a Chinese viewpoint using very cautious words portraying them as great people. In reality, it was an advertisement given by the Chinese embassy but there was no mention of the same. The advertisement was so intellectually prepared that readers would never understand that it was an advertisement until and unless it said so.
How Can India Counter It?
New Delhi was mostly focused on traditional warfare and worked less on information warfare.  Currently, in this part of warfare, it is lacking behind to take defensive as well as offensive measures.
The pace of information warfare is very quick and after an attack, when you are defending yourself both on the global stage and at the local level, you need to respond very quickly. But the problem here is, India is a slow responder.
You can not expect others not to harm you. Therefore, to counter Chinese propaganda, New Delhi first needs to crack down on Chinese funding for the news portals and Chinese secret propaganda running in India. Secondly, New Delhi needs to learn to respond quickly to counter those narratives which are hurting India's interests. Thirdly, New Delhi needs its media to have a global outreach, such as Britain's BBC, and Qatar's Al Jazeera, to set a global narrative according to its interest as well as to counter those narratives which are against India's interest.
Conclusion
As the accessibility of information is increasing, information warfare is becoming one of the major concerns of countries. Now, nations without crossing their borders can cause huge damage to their rival nations. A small piece of information can topple governments or lead to civil riots-like situations in the country. Therefore, India needs to work in this sector to make the country less vulnerable to China's propaganda.
This article first appeared in https://samvadaworld.com and it belongs to them.