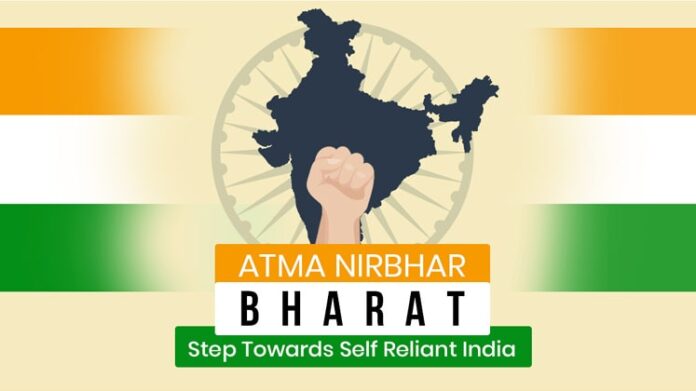 The concept of supply chain resilience has evolved as a response to various economic changes, technological advancements, vulnerabilities due to infrastructure disruptions, besides natural disasters and environmental concerns. Supply chains are susceptible to geopolitical tensions and war time disruptions. Globalisation and lean production practices have enhanced efficiency but have brought about greater interdependency and reduced buffer stocks, thereby increasing vulnerabilities. The complexity and interconnection of global supply chains has heightened the realisation of the need for supply chain resilience and self-reliance in production.
By Rajneesh Singh
India's defence supply chain, like many others around the world, faces a range of vulnerabilities that has a direct impact on defence preparedness and operational efficiency of its armed forces. Indian armed forces have been further constrained due to traditional reliance on imports for a significant percentage of its weapons platforms, technology, and assemblies and sub-assemblies. Lengthy and complex procurement processes have resulted in delays in acquisition and limitations of domestic manufacturing and technological dependence have exposed vulnerable supply chain to extraneous influences.
The challenges to India's supply chain and defence manufacturing have got magnified because of the general shift in industrial supply chain towards East Asia, particularly to China. This shift in industrial manufacturing has placed India's supply chain under threat, especially during wars. China has a disproportionate influence over the global supply chain because of the large R&D budget, and civilian industrial base including high-tech manufacturing. There are also challenges of ownership of the firms, including those located in friendly countries, but with Chinese ownership. Taiwan and Israel have the world's leading electronics and semiconductor industries. Over-concentration of indispensable items for defence manufacturing increases vulnerabilities and calls for diversification.
The 'Atmanirbhar Abhiyan' was launched in May 2020 with an aim to make India self-reliant across various sectors, reducing its dependence on imports and enhancing domestic production capabilities. The programme focuses on five key pillars: economy, infrastructure, system, vibrant demography, and demand. By promoting indigenous manufacturing, innovation, and skill development, the programme seeks to build a robust and self-sufficient economy. The government's initiative aims to mitigate and adapt to shocks, disruptions, and uncertainties in supply chain by establishing domestic production capabilities of defence equipment and platforms.
The 'Atmanirbhar Abhiyan' is an enabler for the three services to procure weapons and equipment as per the operational requirements without the impediments of external vetoes. The programme does not aim to isolate India's defence ecosystem from foreign participation, rather India will continue to pragmatically import foreign equipment involving niche technology, not available in the country. This is to obviate near-term defence vulnerabilities. Foreign participation in domestic manufacturing should be seen as a welcome contribution to the 'Make in India, Make for the World' agenda of the Prime Minister, articulated during his Independence Day speech of 2022.
'Atmanirbhar Bharat' is not about isolating India's manufacturing ecosystem from the world, rather it is about merging domestic production and consumption with global supply chains. The programme aims to be self-sustaining and self-generating.
Since 2020, a slew of measures has been announced by the government to improve defence indigenisation and domestic manufacturing. Prominent amongst these are emphasis on procuring from domestic manufacturers; the positive indigenisation lists; establishment of defence industrial corridors; and the corporatisation of Ordnance Factory Board. The government is also committed to encourage innovations through schemes of iDEX and has earmarked funds for research and development by private industry and startups.
In order to encourage domestic procurement, the government has earmarked more than 75 per cent of the capital acquisition budget for the year 2023–24 (more than Rs 100,000 crores) for domestic procurement, as against Rs 85,000 crores in 2022–23. As a result of these steps, not only has foreign procurement reduced in recent times (from 46 per cent in 2018–19 to 36 per cent in 2020–21), the value of domestic defence production has also risen (to more than Rs 100,000 crore in 2022–23), while there has been a significant rise in defence exports as well (Rs 16,000 crore in 2022–23).
India has ambitious plans to become part of the global defence supply chains. The 2020 Draft Defence Production and Export Promotion Policy laid out a vision for the Indian defence industry to reach a turnover of Rs 175,000 crores by 2025, with exports amounting to Rs 35,000 crores. While the country is on course to achieve these ambitious targets, there is a need to take steps to reinforce defence supply chains and mitigate vulnerabilities.
A critical component of the defence supply chain are the MSMEs which require governmental support. The Ministry of Defence has taken significant steps for promoting the role of the MSMEs in the defence sector, including encouraging defence innovation by startups, earmarking orders up to Rs 100 crore exclusively to domestic MSMEs, modifying offset guidelines to ensure integration of MSMEs in the global defence supply chain, among others.
Given the key role of innovation in maintaining competitive edge, partnerships like INDUS-X between the US and Indian defence startups can be expected to add value and deliver critical edge to Indian defence manufacturing, as indeed efforts like the Strategic Partnership model that encourage foreign OEMs to set up domestic manufacturing units for critical platforms.
The path to supply chain resilience and self-reliance is not without challenges. Transitioning from a foreign dependent supply chain model to a more self-reliant one requires careful planning, policy reforms and huge investment. The government will have to walk the fine line to balance the advantages of international trade and collaboration with the need for domestic production capabilities. It requires a collaborative approach involving government agencies, industry stakeholders and academia.
Domestic manufacturing, especially by private industry, is driven by commercial considerations. Indian private defence industry and startups require governmental hand-holding to become players of some reckoning in the global supply chain. This will require industry-friendly policies which support Indian players and allow them to survive and flourish in extreme environment of cut-throat competition in the global supply chain.
This article first appeared in www.idsa.in and it belongs to them.