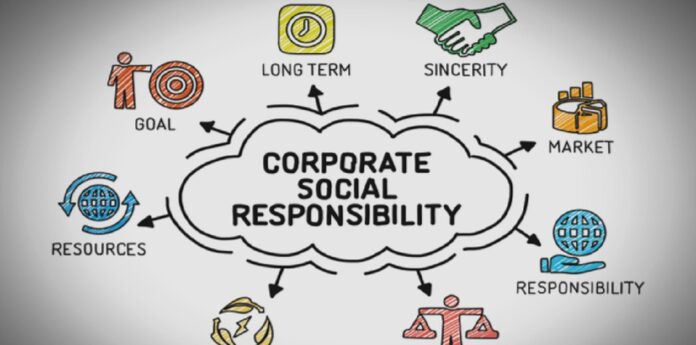 The empathetic appeal by the extinct dinosaur on "how bad it is to be extinct" during COP 26 conference at Glasgow caught attention of every decision maker, civil society, corporate academia to internalise & make realistic commitment towards Climate Change & Sustainability as the world grapples with the un-ending woes unleashed by the unpredictable virus. Closer home casually watching India's civilian award ceremony and reading an article on Sustainability in Harvard Business Review one was taken up by words /concepts like Corporate Social Value, Carbon Neutrality, Net Positive, Shared Value or Blended Value as introduced by investor Jed Emerson when my eye caught of a bare foot lady standing in front of the President of India to collect India's fourth highest civilian award Padma Shree recognising her efforts in sustainability, afforestation and obviously her activities had to be related to reducing carbon footprints.
By Dr Swati Mitra
Her achievements put all the above concepts in perspective. Tulsi Gowda known for planting more than one lakh trees, 300 species of medicinal plants, identifying the Mother Tree in a forest that support young trees or seedlings by ferrying them the nutrients for growth and seedling survival, working for gender equality, educating children on afforestation. Tulsi's back story an unlettered, daily wage labourer working with her mother since she was two years in a local nursery. Her knowledge on Environment, Sustainability, and commitment towards fulfilment of the UN SDG's and concerns raised at COP-26 is unparalleled.
Tulsi made every concept under the ambit of Environment, Social & Governance look simple and achievable, one was left wondering if a single individual could contribute towards replenishing the planet how easier it could be for organisations irrespective of their capital, size to contribute towards fulfilling most of the UNSDG's, addressing issues raised at COP-26. Let us examine few organisations that are known for their social responsibility and how they do things differently.
In his book "Net Positive" when Paul Polman took over as CEO of Unilever Ltd., he had his first meeting with his senior team at Port Sunlight a small village in Northwest England where the story began by the Lever brothers 131 years ago. They built houses for the workers, small hospital, a theatre even before their soap factory (making Sunlight detergent & Lifebuoy soap). The mission of the founders was "to make cleanliness commonplace and to lessen the work for women." Polman's seriousness to uphold the values by creating a new strategy framework "The Compass" that gave clarity on why the organisation existed, investing in people, growth and taking responsibility and with the launch of Unilever's Sustainable Living Plan (USLP) social concerns were put at the heart of the organisation in alignment with strategy and sustainability around which every other activity revolved.
Similarly, the Swedish organisation IKEA, their back story has been Ingvar Kamprad making matchsticks in Smaland during the World Wars that led to economic depression, poverty. IKEA products focussed on quality, affordability & sensitivity to the environment. Sustainability plays a key role in every IKEA product. The Founders mission was "to create a better everyday life for the many people". The keen eye the organisation keeps on the quality of paint/dye, sourcing, has created "trust" amongst millions of customers worldwide.
Finally, the back story of the world's No 1 in philanthropy, the Tata group has made social responsibility strides and business strides go hand in hand long before anyone could have thought of the same in an organised manner. The Indian city of Jamshedpur was built on the ideology that it would comprise not merely the Steel Works but also would be a step towards building a new Nation. Development commenced in 1912 and within few years the area was transformed into a well-planned township with houses, parks, gardens, sports stadiums, recreational facilities, markets, healthcare facilities not only for the employees but for all the citizens of the town itself. The Tata group's compassion percolates down to average employees and their families towards any social activity.
So, what is the impact of all these social concerns, are these achievable? Aside from good business numbers, the moral standing leads to trust and thereby growth. All the above case studies had one component in common "empathy" that has identified their business products, outreach and blurred lines between them and the community. For example, when Kraft wanted to take over Unilever, there was a strong public outcry against it as "this takeover would destroy the values Unilever has stood for". This is the impact a socially conscious organisation has amongst every stakeholder. All the above cases are real stories and achievable in three simple steps:
A) Every organisation /individual has a back-story that needs to be always followed, refreshed and percolated down.
B) Have a mission approach in whichever issue one wishes to pick up. After all be it the COP 26 guidelines or the UNSDG's they are only giving broad frameworks to larger global issues.
C) Forge Partnerships with every stakeholder. Often it is seen too much emphasis on shareholders lead to constant re-focussing on an organisation's goals, cost cutting and one of the reasons that led to Polman's success was giving primacy to stakeholders and not the other way round.
To conclude how effective social branding could have on any organisation reflected in two personal instance , one when my neighbour waited for two weeks during the pandemic to get the Tata Sampan pulses her reason was "I know every rupee I spend on buying a Tata product goes to social wellbeing". Similarly, on a trip abroad, when we came to know one of our colleagues spouse was a IKEA co-worker in some other continent, it immediately led to a special trip to the nearby store where we were all extended a warm hospitality plus the discount by the store. As the pandemic plays hide & seek throwing unforeseen challenges, as Polman says a net positive organisation with focus on social aspects, environment stands the chance of longevity.
This article first appeared in www.vifindia.org and it belongs to them.