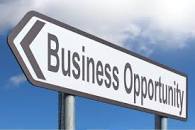 The risks associated in running manufacturing and other operations out of China are not lost on global conglomerates. Herein lies an opportunity for India. And it requires our planners to go back to their drawing boards and chalk out strategies to attract investments in the post-coronavirus world.
By Anil Sharma
When some of the leading economies of the world are requesting their companies to shift their base from China due to coronavirus pandemic, India guided by some smart business strategies can be a major beneficiary by attracting many of these companies to come and invest in the country.
Companies from Japan, South Korea and US among others are the ones, which have started reviewing the cost benefits and risks associated with operating from China vis-à-vis other countries. Here India stands out as an option as we can offer locational advantage, plenty of skilled and cost-effective labour coupled with a large population that can converse in English.
In addition to these, the personal and cordial relationship that Prime Minister Narendra Modi has with many world leaders also helps us pitch for these opportunities at the highest levels.
Some of the media reports point out that Japan is considering investing 23.5 billion yen in companies seeking to move their manufacturing base out of China to other countries. Every company that opts for the Japanese incentive is a potential investor in India. We should grab this opportunity with both hands.
Recently we also saw various media reports that talk about how top notch South Korean companies now looking at India instead of China to set up their manufacturing bases. We already have Korean giants like Hyundai, Samsung and LG who already have a substantial presence in India. If these and other companies decide to shift to India that will be a bonus. If reports are to be believed then companies from the US and other countries are also contemplating to move out of China and looking for more viable options.
There shouldn't be any doubts that India for sure can very well replace China in as a manufacturing hub as we have everything to offer. The one thing that needs to be done away with its red tape and the bureaucratic quagmire that potential investors have to deal with. While these issues have been dealt with to a great extent since Narendra Modi took charge as our prime minister. However, inertia in bureaucracy at the state level is still a matter of concern.
Every crisis brings opportunities and coronavirus is not different. The time is right for the states in India to go all out, market themselves and offer sops like rebate in land prices, subsidies and tax benefits to woo these companies to the their states and benefit the country in a big way. States particularly will have to have quick turnaround times by simplifying the process of getting various approvals.
Today some of the states already have companies from Japan, South Korea and others operational with their region and now we have dedicated country specific industrial areas like Rajasthan, which has earmarked over 1,000 acres in Neemrana in Alwar district only for Japanese companies. Right now around 55 Japanese companies with a combined investment of over Rs 5,800 crores are either operational here or are on the verge of starting production.
Neemrana offers great locational advantage as it is around 115 kms, southwest of the Indian capital, offers abundant land and other facilities. The place has been transformed into an industrial hub with huge manufacturing plants and warehouses.
If one drives from Jaipur to Delhi one will find Japanese names dotting both sides of the national highway. Be it Daikin, Takata, Tokai, Hitachi Chemical, many big names from Japan are all here.
So in reality getting Japanese investment for Rajasthan shouldn't be that difficult.
But one thing we need to remember is that competition is tough and nothing comes just free and easy. It surely does not mean that you sit, wait, watch and expect a gold rush to happen by itself. One has to act as there is competition not only among Indian states but also from countries like Vietnam, Philippines, Cambodia and even Bangladesh to name a few.
As far as South Korea is concerned, some of the leading names like Hyundai, POSCO, Samsung India Electronics, Kia Motors, and LG Electronics among others are already operating in India
Majority of these companies are based in South of India like Andhra Pradesh, Karnataka and Tamil Nadu, Uttar Pradesh, Maharashtra, among others. So these states should now target these and other South Korean companies and encourage them to invest more.
If tackled in right manner, India is also capable of attracting investment from the US and other countries.
It's a tough world we live in these days. Things are extremely competitive out there and no one knows how coronavirus crisis will pan out and what impact this pandemic and lockdowns will have on economies of different countries. But we can't wait for the pandemic to be overcome before we start pursuing these opportunities. We should at least sit and plan strategies on wooing investment so that we are ready when the investors are.
Any investment coming during this type of crisis, both health related and economic, should be welcomed irrespective of in what form the investment comes. Both the Union government and state governments, like they are jointly fighting the lethal coronavirus, should work unitedly for the benefit of the country as a whole.