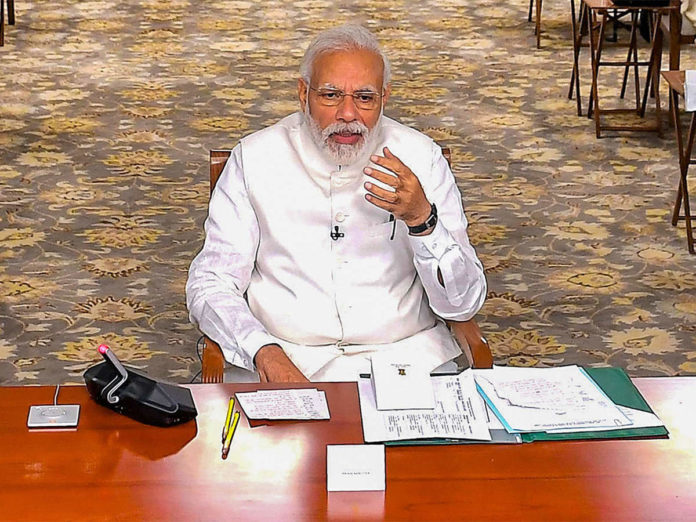 While the lockdown has given us the time to mobilize our resources for the fight against the Covid 19 pandemic, it's now time for us to chalk out effective post-lockdown strategies.
By Dr.Ashok Panagariya
Despite best efforts across the world the threat of coronavirus looms large and the infections continue unabated. Despite different approaches by the policy makers the results have been a mixed bag of successes and failures. The lockdown was considered to be a panacea by all, but despite that cases continue to be on the rise.
The lockdown might have produced relative benefits, but paradoxically countries like Pakistan, Bangladesh and Srilanka which have had no lockdown, have not fared so badly either. This brings us to the question whether we are doing enough just by imposing a lockdown at the cost of our economy and the hardships caused to common people.
Such being the situation, what could be a viable alternative?
Let us accept that the lockdown gave us the confidence and the time to build on our resources and re-strategize. In the current scenario we are not certain which stage the pandemic has reached, second or third. However this is only a question of semantics as we still need a strategy to fully gauge the extent and the potential severity of the disease. Till then our policy makers will be fighting blind. If we know the exact case load from asymptomatic to mild , moderate and severe cases across the zones, it would be possible for us to plan the use of our resources appropriately to minimize damage and cut costs. Here, extensive and repeated testing is the key. First and foremost, we should periodically test the medical and paramedical workforce to determine who are equipped to provide the best medical care. While continuing to trace the contacts, we  should isolate and test all suspected cases. We should also analyze random sampling from three asymptomatic groups to identify silent carriers,the cluster areas, new hot spots and finally the  virgin areas where no cases have been reported. In two weeks this should provide us the near possible mortality and morbidity rates through a mathematical model, which will pave way for the correct strategy to mitigate,suppress or even crush the virus.
Meanwhile social isolation and distancing, hand washing and wearing masks or face covers should be compulsorily enforced. The corona warriors should have adequate PPEs or personal protection kits. District authorities should provide PPEs to private clinics and nursing homes as also to others involved  in essential public services. This will be a huge morale booster. They should also be backed by competent medical and research  groups who would decide on the use of chemoprophylaxis to be administered to the medical staff as well as the family members or attendants of patients. While HCQS has been cleared by ICMR someone has to monitor its usage. Another time tested anti-parasite drug Ivermectin has also shown some promise in killing coronavirus.But the time and context under which this drug should be administered and whether it should be used therapeutically or in prophylaxis on compassionate grounds needs to be assessed by the team. Till then we need to segregate cases, into asymptomatic carriers, mild cases to be quarantined and isolated at home, moderate ones who are treated in medically supervised quarantine centres and the serious ones admitted to the hospital for Covid intensive care services.
The medical and research team needs to define the corona clinical syndrome and create a protocol for the management of the pandemic to be followed across the state. This can be relayed through telemedicine education within districts and periphery.
Now what about the relaxation of the lockdown?
In such a scenario the high risk group needs to continue to strictly follow lockdown curbs. Schools  and institutions should remain shut and public gatherings should not be allowed.While essential services can continue, we should give thought to extending relaxation for shops that undertake repair of electrical, optical, kitchen, mobile,water motor equipment etc. Similarly the agriculture product supply chain, processed food industry, dal mills, and atta chakki among others should also be allowed to function. Each one of these should follow the hygiene guidelines laid down by the administration and the collector of each district can take a call on these relaxations based on the situation. We indeed have a challenging and long drawn out war on our hands, but a holistic approach can take us through this crisis. God bless us all.
Dr Ashok Panagariya is a Padamshri awardee, a former vice chancellor and eminent neurologist, medical researcher and academic.