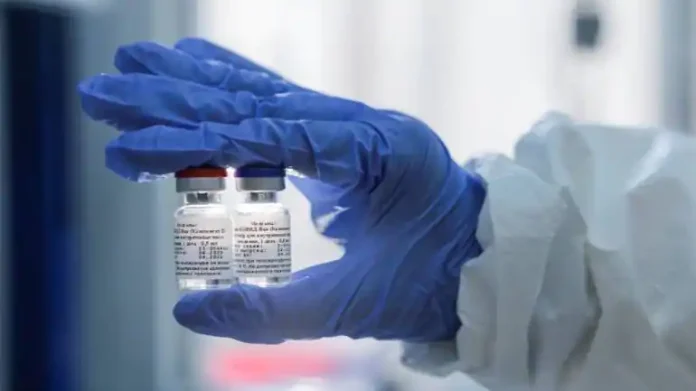 Digital Vaccines, along with Digital Medicines, are part of an emerging medical field termed Digital Therapeutics that amalgamates medicine with technology to tackle lifestyle ailments. These gamified, digital interventions provide safe and low-risk management of chronic diseases that require constant medical intervention. Digital vaccines can transform our medical systems which are generally not equipped to treat lifestyle diseases effectively. These solutions can be utilised by the Indian Armed Forces also to address chronic mental and physical health issues, especially for soldiers stationed in remote areas.
By Krutika Patil
Relevance of Digital Vaccines
The healthcare system, more often than not, fails to provide regular and cheap care to patients suffering from chronic diseases, as it is geared more towards treating acute diseases. Chronic illnesses, which overwhelmingly affect the elderly population, often take a long time to develop and require continuous monitoring. They are caused by unhealthy behavioural choices like poor nutrition, lack of exercise, excessive alcohol use, and smoking. Ailments like diabetes, respiratory diseases, cardiovascular conditions, and physiological illnesses are examples of chronic diseases.
Acute diseases, on the other hand, typically manifest rapidly, last for a short period, and are usually caused by viruses, infections, injuries sustained in accidents, or drug and medication abuse. Diseases like Covid-19, flu, burn injuries, pneumonia are some of the examples of acute diseases. Improved medical sanitation, antibiotics, vaccines, and surgical procedures have led to better treatment of acute conditions and decrease in mortality rates.
Leading health conditions are now linked to chronic diseases that are exacerbated due to lifestyle choices. As a result, our medical systems are ill-equipped to prevent, manage, and contain such chronic diseases. Therefore, digital vaccines, which enable widespread scaling of frequent, personalised interventions at a low cost, may become an essential tool in the prevention and management of chronic disorders.
Technological Advancements in Digital Therapeutics
With the proliferation of web 3.0 technologies operating in metaverse platforms, wearable technologies, Internet of Things (IoT), and Virtual and Augmented Reality (AR/VR), the development of digital vaccines promises to address multiple medical conditions at much lower cost through constant behavioural interventions. Digital Therapeutics is an intersection of neuroscience, cognitive sciences, heath analytics, and AI-powered mobile VR gaming. This differs greatly from telemedicine that usually is just virtual communication between doctors and their patients.
Given below are digital interventions being pursued or in vogue to tackle health conditions.
Covid-19
Personal hygiene, disinfecting surfaces, and social distancing are important lifestyle changes that help reduce the spread of infectious diseases like Covid-19. FriendsLearn is currently working on a digital vaccine delivered through a gamified mobile application that will be culturally sensitive and flexible to use. The start-up aims to use "dynamic neuro-behavioural-physiological modulation" using machine learning models in this endeavour.
Diabetes
The number of people infected with diabetes is expected to rise to more than 134 million by 2045 in India. Type 2 diabetes accounts for the majority of cases which are linked to behavioural tendencies like high-calorie consumption and lack of physical activities. To successfully manage diabetes, patients must engage in a number of behavioural changes that occur outside of the healthcare setting, such as frequent blood sugar monitoring, medication adherence, and insulin self-injection. This puts a lot of pressure on the patients to manage their condition on their own.
Several digital medicine companies have developed solutions to address the diabetes and prediabetes epidemic. These include Text2Move (TTM), a United States-based study, which aims to determine whether automated, personalised, targeted, and motivational text messages could increase activity levels among Type 2 diabetics, thereby improving outcomes and lowering healthcare costs. The BlueStar smartphone app helps patients choose the best time to test blood sugar. As a result, it gives patients a more accurate picture of how their blood sugar fluctuates throughout the day in response to environmental stimuli.
Cardiovascular diseases
According to the findings of the Global Burden of Disease study, India has an age-standardised cardiovascular disease (CVD) death rate of 272 per 100,000 people, which is significantly higher than the global average of 235. Like diabetes, CVD is also linked to lifestyle and behavioural factors that require management of weight. 'Fooya!' is an interactive and immersive gaming platform for kids that works as a digital vaccine. It attempts to encourage lifestyle changes through video games by promoting healthy eating.
Further, recording a patient's data over time with a granular data set via digital medicines will allow a physician to understand if an intervention will be effective. There are wireless blood pressure monitors that are used in conjunction with an app to display blood pressure data. Historic readings are saved and can be accessed via the cloud, allowing either the patient or the physician to identify changes from previous readings.
Challenges
Despite the promise of digital vaccines, there are a few challenges like privacy and regulation issues. According to research by Mozilla, user privacy is much less protected in mental health apps than in most other types of apps. Privacy is a major concern for digital vaccines interventions, in particular for those that influence behaviour change through intensive monitoring of personal data, such as location, movement, and purchase data.
Large amounts of aggregated health data may be valuable to third parties (state or non-state actors), incentivizing digital vaccine platforms to sell the data. This can increase the security and privacy risks of the patients. This could complicate the regulation challenges of these platforms for the Central Drugs Standard Control Organisation (CDSCO), which is responsible for drug approval, clinical trials, drug standards, quality control of imported drugs in the country.
Digital vaccine platforms could bypass regulations by not directly mentioning the management of chronic conditions but through claims of tackling habit-based challenges like weight loss, smoking, alcohol consumption, and mental distress. The exponential surge in chronic diseases, however, demands approaches that differ from those provided by current medical systems. Therefore, with significant technological advancements and innovation in computer and behavioural science, the opportunities for digital vaccines as tools to address our modern day medical problems are immense.
Digital Vaccine Use-Case: Indian Armed Forces
Digital Vaccines hold tremendous potential for the Indian Armed Forces. Such interventions can be used for treatment of soldiers in remote areas and for treatment of psychological conditions. Many military personnel experience mental health-related issues, especially post-traumatic stress disorder (PTSD), due to their involvement in highly stressful operations.
While the role of video games in training personnel is well known, video games (also called 'serious games' in the context of mental health) in the form of digital vaccines can also be used for addressing mental health challenges. For example, US DoD's National Center for Telehealth and Technology (T2) – which coordinates initiatives on digital health tools, has created a Virtual PTSD Experience computer-based program called 'Second Life'. This is a virtual-reality video game, where the military personnel can create a virtual avatar to navigate through realistic scenarios to address their mental health concerns.
Research on intensive virtual models showed potential to increase access to evidence-based PTSD treatment for veterans and service persons. Serious games in the form of digital vaccines can address issues like PTSD, divorce, emotional distress, and mental health.  Indian Armed Forces, too, can initiate digital vaccine programs for their personnel to help curb mental health and other chronic conditions.
This article first appeared in www.idsa.in and it belongs to them.