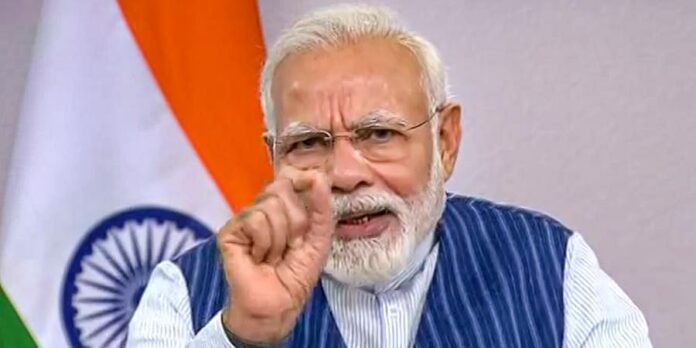 India's annual celebration of Republic Day is traditionally replete with pomp and show. Starting this year, the celebration has become a week-long affair starting with Netaji Subhas Chandra Bose's birthday on 23 January and ending with the Beating Retreat ceremony on 29 January. To a long list of events planned for the week, this year saw a unique addition.
By Aashish Chandorkar
Prime Minister Narendra Modi sent personalised one-page letters to 'Friends of India' —accomplished individuals based around the world. These individuals have been engaged with India in various ways, typically related to their professions. Some of them are also people of Indian origin who are now based elsewhere but continue to maintain a strong connect with India.
The notable part of this initiative was that while several of these 'Friends of India' are well-known in their area of work, they aren't part of the media-op-ed monopoly complex. The recipients of the letters hold interesting worldviews, where Indian interests are not central to their work, but the inferences drawn from their work can be useful to shape Indian policies and interests.
Each letter had a standard text about 2022 being India's seventy-fifth year of independence and the rapid transformation India is seeing. But there was also a person specific customisation, recalling the individual contributions and their body of work. There was finally a link back to how that is relevant for India.
Although it is not known how many letters were sent out, anecdotally it appears that there was a fairly broad geographic distribution. The individuals were from Australia, Canada, Czech Republic, France, Germany, Greece, Hong Kong, Israel, Jamaica, Nigeria, Norway, Poland, South Africa, Trinidad and Tobago, Switzerland, Sweden, United Kingdom and United States of America. These are the countries for only the known names, so there may have been more, depending on how many letters went out.
When it comes to drawing a list of global personalities who have been close to India, cricketers can never be too far. So there was no surprise that Brett Lee, Brian Lara, Chris Gayle, Jonty Rhodes, Kagiso Rabada, Kevin Pietersen and Mathew Hayden were on the list. Anuradha Doddaballapur, captain of the German woman cricket team and a medical professional was also amongst the ones who were recognised.
Then there was an acknowledgement of individuals of Indian origin who are doing pathbreaking work in international organisations.
Professor Amrita Narlikar, president of the German Institute for Global and Area Studies at Hamburg is a well-known name in the field of foreign relations and international trade research. Ajit Pai was the past chairperson of the Federal Communications Commission and maintains a keen interest in Indian culture as evident from his Twitter profile. Dr Anurag Mairal, adjunct professor of Medicine at Stanford University, who studied in National Institute of Technology, Raipur and Indian Institute of Technology Bombay before moving to the United States has been doing cutting edge work on medical technology innovation. Vivek Wadhwa has been instrumental in forging strong US-India technology ties.
There was an outreach to individuals who may not be very well recognised in India yet, but have done pathbreaking work in recent times.
Sharri Markson, Australian journalist, has made relentless efforts to get to the bottom of the origins of Covid-19. She recently released a book on the topic. Ashley Rindsberg, an author from Israel, has written about how New York Times has a political and ideological lens to its reporting — something that is easily relatable for many Indians, more so during the times of the pandemic.
Paul Antonopoulos, bureau chief of Greek City Times based in Athens, has been a strong advocate of Greek-India relations, which ties in well with the recent freshness in the relationship between the two countries. David Hundeyin, a Nigerian journalist, had highlighted the plight of a group of Indians working in his country on a telecom project and that seems to have been duly noticed in New Delhi.
Geopolitical analysts who have been writing about the complexities of a multipolar world were part of the outreach. Branko Milanovic (Stone Centre), Chris Blackburn, Christopher Clary (Stimson Centre), Ian Hall (Griffith Asia Institute), Jakub Janda (European Values), Jeff Smith (Heritage Foundation), KrzystofIwanek (Asia Research Centre), Max Abrahams, Richard Hanania (Center for the Study of Partisanship and Ideology) and Rory Medcalf (National Security College) received the communication from the Prime Minister.
Erik Solheim and Vala Afshar are named Indians active on social media are well aware of. They have been sharing transformational stories of Indian business and social life. Both were on the list too.
This unique outreach opens up a new type of diplomatic outreach by India. A direct and personal communication to individuals whose work may intersect with Indian interests shows that India is looking to engage with the best minds globally. These are also the individuals whose research, knowledge or goodwill can be drawn upon to improve Indian policies, programmes and human capital.
This attempt also showed that India is well aware of scholarly work happening around the world which is relevant to the way India looks at the world. Not only does India stand ready to tap into the various streams of knowledge and competence, India also signalled readiness to be part of global conversations on rapid social, economic and political changes happening worldwide. This is the best way to communicate India's point of view on these significant evolutions directly and confidently.
Prime Minister Modi had created his own brand of digital diplomacy when he took office eight years ago. The Republic Day outreach is the next innovative step towards building a global network of idea exchange.
This article first appeared in www.swarajyamag.com and it belongs to them.