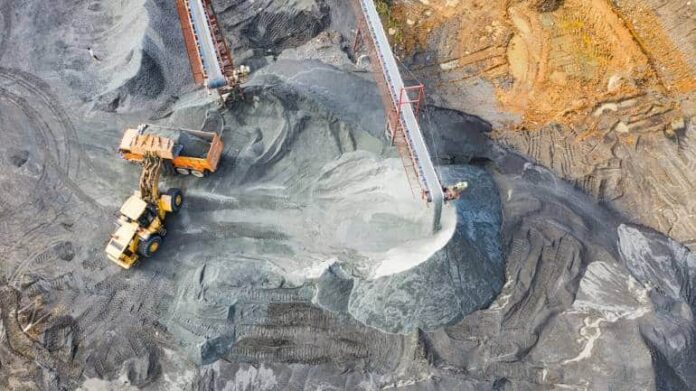 On Thursday, February 9th, 2023, the Geological Survey of India (GSI) announced the discovery of huge lithium deposits in the Salal-Haimana area of the Reasi district of Jammu and Kashmir.  The GSI report said that it has established 5.9 million tonnes of inferred resources of lithium. The discovery can change India's fate and put India on the map as one of the world's major lithium mines, presently more than 50% of the world's lithium deposits are found in three South American countries: Argentina, Bolivia and Chile.
By Sourabh Shetty
Putting the magnitude of this deposit into perspective, India now has the fifth largest lithium reserves in the world, just ahead of the United States. The discovery has played a crucial role in India's quest to become a global manufacturing powerhouse. As per India's Mining secretary the lithium which was found in Jammu and Kashmir is high-quality with a grade of 500 ppm, compared to the normal grade of 200 ppm. At the current lithium price, it can be valued at Rs 34 Trillion.
For augmenting mineral commodities, including lithium, the Geological Survey of India (GSI), an attached office of the Ministry of Mines, has undertaken various stages of mineral exploration, including reconnaissance surveys, preliminary explorations, and general explorations, based on the approved annual field season programme.
The discovery of lithium in Jammu and Kashmir is not the first to occur in the country. Two years ago, light reactive metal was also found in Karnataka. A small number of deposits of around 1,600 tonnes of lithium reserve were found in the Mandya district of Karnataka. But there hasn't been any commercial supply of the metal from the site till now. In addition to this, the GSI has carried out 19 projects in the last five years on lithium and associated elements in Andhra Pradesh, Bihar, Chhattisgarh, Himachal Pradesh, Jharkhand, Jammu and Kashmir, Madhya Pradesh, Meghalaya and Rajasthan.
Why is Lithium so crucial?
The chemical element lithium has the chemical symbol Li and atomic number 3 which is derived from the Greek word lithos which means stone. Its delegate, white-sliver alkali metal is also called white gold. Many industrial products use lithium and its compounds, including lithium metal batteries, lithium-ion batteries, flux additives for the manufacturing of iron, steel, heat-resistant glass, ceramics and lithium grease lubricants. A lithium discovery is crucial because the lithium supply is very limited, and barely keeps up with demand. As per International Energy Agency world might face lithium shortages in 2025.
Rising demand is not the one problem with lithium, supply is another factor because lithium is concentrated only in a few places in the world and more than 50 per cent of the world's lithium deposit is found in three South American nations: Argentina, Bolivia and Chile.
When it comes to the processing of lithium, China is in a league of its own. It alone gobbled more than 40 per cent of 93,000 metric tons of raw lithium mined globally in 2021. China's share in the market for lithium-ion batteries could be as high as 80 per cent. Where six out of the 10 biggest EV Battery producers are based in China and even it extends its dominance through the supply chain. Chinese companies have signed preferential deals with lithium-rich nations and benefited from huge government investment in the complex steps between mining and manufacturing.
India and Lithium
When it comes to India its lithium-ion battery requirements are met through imports. In 2020-21 alone India imported lithium-ion products worth Rs 8,984 crore. For this China and Hong Kong have been chief sources of imports as China shipped around 72.73 % of lithium-ion products and 32.05 % of non-rechargeable lithium cell devices whereas Hong Kong products accounted for 23.48% and 37.32% of these respective markets.
As part of efforts to meet rising domestic demand, India is exploring ways to secure lithium supplies from top producers around the world. It has formed Khanij Bidesh India (KABIL) Ltd as part of its drive to explore foreign mineral assets. It is a joint venture of three CPSEs: National Aluminium Company Ltd, Hindustan Copper Ltd, and Mineral Exploration Corp Ltd. As per the reports KABIL has signed a non-binding Memorandum of Understanding (MoU) with the three state-owned organizations of Argentina for setting up its unit to mine and process lithium.
When it comes to the refining of lithium recently, the Gujarat government signed a Memorandum of Understanding (MoU) with Manikaran power limited to set up India's first lithium refinery with a set-up cost of 2,200 crores. This proposed lithium refinery will produce battery-grade lithium hydroxide, a key component used for the production of cathode materials for lithium-ion batteries for electric vehicles.
India's lithium battery demand is expected to surge. Towards the end of 2030, the Indian government has set a target of 30 per cent penetration of electric vehicles. India's EV ambitions are coupled with the Atma Nirbhar approach which makes it vital to ensure lithium security. A lithium-ion battery pack for a single electric car is estimated to contain about 8 kilograms of lithium. To put that in the required context with inferred resources, one tonne is 1000 Kg and the demand for lithium-ion batteries is expected to rise from the present level of 3 GWh to 20 GWh in 2026 and to 70 GWh by 2030.
To tackle the challenges that India might face, the government has approved the Production Linked Incentive (PLI) Scheme's National Programme on Advanced Chemistry Cell (ACC) battery storage for achieving a manufacturing capacity of 50 GWh, to enhance the manufacturing capabilities with budgetary outlay of Rs 18,100 Crores. Under this PLI scheme, India can leapfrog from a traditional fossil fuel-based automobile transportation system to an environmentally cleaner, sustainable, advanced and more efficient Electric Vehicle (EV) based system.
Due to its limited supply and rising prices, lithium is becoming a more important commodity in today's world than oil and gas. There has been an increase in demand for EVs, which is fueling debate on the global reserve. At the current rate, the world needs at least 2 Billion EVs. According to the World Economic Forum, lithium shortages could occur as early as 2025. Not only will the discovery of lithium open up new opportunities for India, but will also provide a dependable reserve for the rest of the world.
This article first appeared in https://samvadaworld.com and it belongs to them.