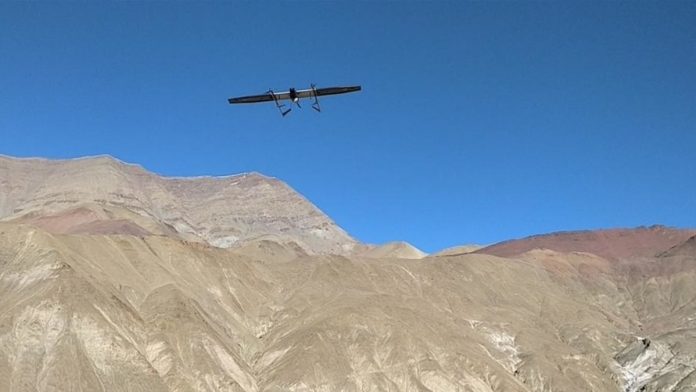 Presently, drones have become an integral part of military's arsenal for superpowers, while for others it is just a work in progress. From Yemeni soil against the Saudi oil installations to eliminating a high-ranking serving military officer General Qasem Soleimani. A few months ago, in Ladakh, during the current stand-off, the Chinese used drones for aerial surveillance. Whereas in the case of Americans, armed drones are used in Afghanistan and Iraq to eliminate terrorists. In fact, Turkey-supported Azerbaijani forces have also used drone technology against the Armenians in Nagorno-Karabakh. They are now an integral part of a country's military arsenal. India has also obtained armed drones from the USA to strengthen maritime security.
By Saumya Joshi
In the military, the drone is a great success for surveillance and protection. But has this technology come out to be deadly if procured by anti-nationals? The answer is a definite yes.
Jammu Twin Drone Attack
In the wee hours on 27th June 2021, an Indian Air Force base in Jammu, India was attacked by two Drones loaded with IEDs (Improvised Explosive Bombs). No doubt, the attack was sponsored by Pakistan. It is not at all surprising as Pakistan is consistent in terrorising India. However, this was the first time that a drone was used to carry a terror attack in India. Earlier, Pakistani drones were only used for an asymmetric war, in which drugs and arms were dropped into the Indian territory (Punjab and Jammu). But the recent drone attack had an intention to cause some serious material damage as the Indian Air Force base was the target. The twin drone attack at IAF base in Jammu is an alarm bell ringing.
We should also note that this is not the first instance of Pakistan state sponsored terrorism in India. Several army cantonments bases and stations on this belt have been targeted many times. Terrorists using drones is the latest flux, where they are using technology from a distance that will not only eliminate the danger that was in suicide attacks but, also entitles them to orchestrate repeated sponsored attacks. In the coming years, terrorist groups like Lashkar-e-Taiba (LET) and their sponsors will only invest in Kamikaze drones or quadcopters. The harsh truth is that these quadcopters will be much cheaper as compared to the suicide bombers.
Kaluchak Base Massacre: 2002
India and Indians will never forget the Kaluchak military station attack in 2002. It was one of the worst-ever Pakistan state-sponsored terror strikes on India. Three Pakistan-backed terrorists, Abu Sohail, Abu Murshid, and Abu Javed, infiltrated from the Samba border dressed in military disguise. They were armed with their AK-47 assault rifles and ammunition. Some biscuits and chocolates were purchased from Zaffarwal in Pakistan (recovered from their backpacks).
All three terrorists boarded a Jammu-bound Himachal Pradesh Roadways bus at Vijaypur. The bus route was from Pathankot to Jammu. About six 'o'clock at the dawn, the bus reached Kaluchak where the terrorists stopped the bus and fired indiscriminately inside the bus, killing innocent people. The firing alerted the sentry, who challenged the terrorists. In the crossfire, the three terrorists succeeded in entering Kaluchak Base and headed towards the family lines. The QRT (Quick Reaction Team) responded immediately, and as it moved in, terrorists opened indiscriminate fire at army families.
After the Kaluchak massacre, terrorists targeted Samba in 2013, followed by Pathankot airbase and Nagrota Corps officers' living accommodation in 2016 and Sunjwan in 2018. Infiltrating from the Jammu border belt and attacking military camps wearing military or police uniform is the standard modus operandi for Pakistan-backed terrorists.
DRDO to the Rescue!
A senior armed forces officer, who has worked on UAV projects earlier, said, "to counter small drone terror either you can counter the control mechanism by jamming, or can control the delivery mechanism". It depends on different factors like, radar and the size of the UAV that needs to be detected.
On 29th June 2021, a high-level meeting was chaired by Prime Minister Narendra Modi in which measures and strategies to counter "weaponised drones used for terror purposes against strategic and commercial assets" were discussed. Defence Minister Rajnath Singh, Union Home Minister Amit Shah, and National Security Advisor (NSA) Ajit Doval were also present in the meeting. In the meeting, G Satheesh Reddy, the chief of the Defence Research and Development Organisation (DRDO), suggested that counter-drone technology developed by DRDO could upgrade India's armed forces as it has the capability to quickly detect and destroy small drones posing a security threat. DRDO's D-4 anti-drone system can provide both "soft kill" (jamming of hostile drones) and "hard kill" (a laser-based destruction method) options to the military to tackle fast-emerging aerial threats. This Anti-Drone system was also installed for various VVIP protection duties:
Republic Day 2020
The bilateral visit of the United States President Donald Trump in 2020
Independence Day 2020
Republic Day parade 2021
Currently, the technology is handed over to Bharat Electronics Limited (BEL) for mass production of anti-drone systems designed by DRDO, India.
Four facts, about DRDO developed anti-drone system:
The DRDO-developed system can detect and jam micro drones up to 3 kilometres and use a laser to bring down a target up to 1-2.5 kilometres depending on the wattage of the laser weapon.
The DRDO system can detect and identify drone threats at a moment's instance and terminate them.
It can be an effective counter to increased drone-based activity in the western and northern sectors of the country.
The DRDO system successfully neutralised an incoming drone during trials using its kill system. The counter-drone system has capabilities to both detect and destroy drones in the air.
Apart from jamming and laser, several security agencies of all major countries use different anti-drone technology such as:
GPS Spoofing – This countermeasure involves sending a new signal to the drone, replacing the communication with GPS satellites it uses for navigation. This device can be used to control the hostile drone's position and redirect it to a safe place.
Electromagnetic Pulse (EMP) – The hostile drone fitted with Electromagnetic Pulse (EMP) capability interfere with radio links when fired and disrupt or even destroy the electronic circuits in drones. It may include an antenna to focus the EMP in a certain direction.
India's POA (Plan of Action)
Well, with this recent twin drone incidents, one thing is clear, that with time and advancement of technology, not only India but other countries will also have to gear up for what's coming next in terror. According to Indian Army chief, the ceasefire along the Line of Control (LoC) has been holding well barring a minor infraction.
Even though everything is under control at LoC, the unpreparedness and lenient vigil by Indian security agencies were witnessed by the international community. The image of India needs to be rectified fast. So, what is the best response to this new and deadly challenge standing right on the head of India? India has to take the next few steps very carefully. First of all, a thorough investigation is needed which will lead us to the exact source who provided technical support for operating it.
Secondly, India should bring the attention of the two most important entities that is United Nations Security Council (UNSC) and the Financial Action Task Force (FATF) to this very act of terrorism backed by Pakistan. Pakistan's enmity towards India is consistent in its foreign policy. So, a clear message must be conveyed to Pakistan from India that, if need be, India can retaliate too. Also, this twin drone attack backed by Pakistan has clearly eliminated its option of exiting the grey list of FATF. There is no ready-made counter-strategy to avert such drone attacks in India. Therefore thirdly, Indian authorities and think tanks have to sit together and brainstorm strict countermeasures, which have to be implied with an immediate effect.
It is undeniable that there is an urgency to upgrade Indian countermeasures for such high tech – advanced terror attacks. Fourthly, a well-articulated defence system needs to be designed for both small and medium-sized drone attacks. It is a matter of time and soon these small drone attacks will be upgraded to medium ones in no time. Therefore, India should prepare itself for worse conditions. It is important to note that these high-tech armed drones are mass-manufactured in China. In fact, the People's Liberation Army publicity department wrote in an article on its WeChat public account on 12th January 2021 in which it is claimed that Chinese military-use UAV sales would take up around 25 percent of the global UAV market by 2024 that is $2.6 billion. Also, the total revenue of Chinese military-use drones is expected to exceed $16.98 billion in the next 10 years.
So last but not the least, India and other countries should work together under the umbrella of the UNSC to make a Memorandum of Understanding for countries like China that are manufacturing and selling such deadly armed drones. Sanctions on manufacturing armed drones or UAVs are the need and solution for eliminating terrorism from the world.
Conclusion
We all know that India is not weak in terms of technology, not anymore. If technology brings ease of life and security, then it also brings risks with it. DRDO's Anti-Drone system, which is successful only on hostile micro drones, can be used as a quick response after this "surprise" attack like the one at Indian Air Force Base, Jammu. But it can't be treated as an ultimate solution. To stop drone terror, not just the superpower countries but the world has to unite and promulgate some strict regulations against the new age terror of drones. It is agreed that armed UAVs are a challenge for the world. There is an urgent need for international cooperation and consensus on the development and use of this technology.
This article first appeared in www.vifindia.org and it belongs to them.