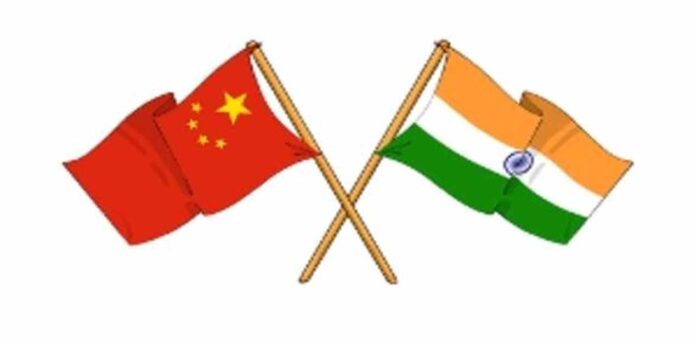 A significant change happened in management of LAC between PLA and Indian Army/ ITBP post 10th Round of Talks at Chushul that led to phased, coordinated, verified and synchronised disengagement at North and South of Pangong Tso and in Rezangla-Richenla. As a first, a buffer area of approximately 8km had been created North of Pangong Tso that obviates the face-offs that had been happening often and led to brawls and fisticuffs. These buffer areas did not challenge the respective claim lines.
By Dr Rakesh Sharma
In the 11th round held on 09 April 2021, there appeared a stalemate on the deployment of the PLA and the Indian Army, that gave rise to the omnipotent question – what and how next? In the consequent three months China, the CCP, and PLA were focussed towards the centenary celebrations of the Party in July 2021. EAM Jaishankar had one-hour meeting with China's Foreign Minister Wang Yi on the sidelines of Dushanbe on the sidelines of SCO in July 2020. Mr Wang Yi, consequently pointed out "… that the rights and wrongs of what happened in the China-India border area last year are very clear and the responsibility does not lie with the Chinese side. China is ready to find a solution acceptable to both sides on the issue that needs emergency response through negotiation and consultation." Apparently and inexplicably, China faults India for the events of 2020/2021, overlooking that it undertook multiple-point transgressions in Eastern Ladakh and mobilised reserve divisions to Aksai Chin.
The 12th Round of Talks held on 31 July 2021 at Moldo agreed for disengagement in Gogra in Tsogtsalu area, which has since been completed. The issues that emanate post-disengagement at Gogra are examined in five pointers.
First, the 'creation of 5km No-patrolling buffer zone' (The Times of India 07 August 2021) at Gogra, consequent to the 12th Round of Talks, put paid to naysayers' critique. It is apparent that in Eastern Ladakh, terrain peculiarities and identifiable features, the positioning of opposing forces and the conflicting LAC Claims are diverse, and it would be difficult to template a singular systemic of the inter se distance of the no-patrolling areas. The patrolling moratoriums cannot hence be measurable exactly by kilometerage, and would be varied by the terrain features that would identify the moratorium on patrolling on ground.
Hence, at Galwan in June 2020, it was say 4 km, on North Bank of Pangong Tso about 8km, the ridge line South of Pangong Tso/ Kailash Range and now 5 km East of Gogra post. In a similar manner on the Raki Nalla that provides access to Depsang Plateau, 3-4 km buffer zone seemingly exists at Bottleneck. These patrolling moratoriums while denying Indian Army patrols rights to patrol areas up to 'our LAC', will do the same to PLA patrols moving to 'their LAC'. Undoubtedly there will continue to exist distrust of the PLA and rightly so, which will mandate intense effort to ensure surveillance and verification.
Second, indeed with the disengagement at Gogra, where too troops were face to face with each other, the likelihood of inadvertent or accidental firing recedes. It also puts to rest the oft stated epithet of 'LOC-isation of LAC'. Any deliberate violation of the no-patrolling moratorium leading to escalation is another matter. This new mode of management of LAC, that entails no contact between opposing patrols, no domination of tail-end of the LAC and obviates skirmishes and fisticuffs that were regular feature in the contentious areas. By no means does it imply that other contentious areas will not open up. There are yet possibilities galore in Eastern Ladakh, Central Sector and North East that will mandate continued patrolling, physical and electronic domination, lest they too become fait accompli post futuristic PLA belligerence and expansionism.
Third, is re-examination of the situation which indicates that patrolling moratorium was the planned end state of PLA. In Indian Armed Forces, for too long the focus remained on the Western Borders, counter-terrorist operations and Western Ladakh (Kargil Sector) and Siachen Glacier. Paucity of deployment in Eastern Ladakh suited the PLA patrols to be able to transgress ad lib, without significant challenge. In the last decade or so, there has been a steady build up that progressively curbed PLA's infringements. The fisticuffs and scuffles increased substantially, and the Indian Army units, the officers and troops exhibited characteristic resoluteness and firm handling. This had changed the character of LAC domination even before 2020, and became evident that a South China Sea could not be done to Eastern Ladakh! If 15 June 2020 at Galwan reinforced many of PLA's apprehensions, subsequent build-up and the exhibited 'Will' must have clarified the issue!
It can hence be inferred that the push for patrolling moratoriums at the key decision points along LAC in Aksai Chin, is a deliberate design of PLA, as it will avoid the repeat of Galwan or likelihood of contact under newer rules of engagement. It becomes apparent that this moratorium will 'fix' Aksai Chin in general with a stand-off distance from Indian Army patrols!
Fourth, the foundation of the management of Eastern Ladakh had been the Protocols and the Confidence Building Measures (CBMs) of the Line of Actual Control (LAC), the four formal agreements of 1993, 1996, 2005 and 2013. Though the LAC by itself was a flawed concept, the 1996 Agreement laid down CBMs and was like a no-war pact, especially within two kilometres of LAC. The 2005 Agreement included that if the border personnel of the two sides come to a face-to-face situation due to differences on the alignment of the Line of Actual Control or any other reason, they shall exercise self-restraint, and on coming face to face, shall not use force or threaten to use force, cease their activities in the area, not advance any further, and simultaneously return to their bases. It was clear that the protocols and CBMs to be followed by patrols coming in contact, had been failing over a long period of time, culminating in 15 June 2020 Galwan incident!
What happens to the above Protocols and Agreements with the patrolling moratoriums being created? Again, though the patrolling moratoriums have come about through Agreements at Chushul/ Moldo in February and July 2021, they are exclusive to the existing formal Agreements. However, the patrolling moratoriums are a new important CBM. If this new CBM has come to stay on for substantive time, then another formalised Agreement and clearly stated Protocols with verification regime should be enacted. The past history may not give confidence in these Agreements, yet it does bind China bilaterally and multi-nationally.
Fifth, the current force levels deployed by PLA in Aksai Chin do not indicate a conventional threat. In any case PLA would have undertaken SWOT analysis (or net assessment) of future war with India, and found territorial war bracketed in 'W' and 'T'. However, there is feverish pace of improvement in the air-operations infrastructure that has ominous portends for use of air forces, missiles and rockets by China. The rail-line Lhasa-Nyingchi and the super highways to Tibet and Xinjiang do indicate much shortened mobilisation cycle. China has, however, made tremendous strides in Strategic Support and Rocket Forces, stressing largely in newer vistas of warfare. There has been a rightful rebalancing of formations from the Western to the Northern Theatre, with a number of them hereinafter permanently stationed in super high altitude. The Armed Forces also have to plan for the complete spectrum of warfare.
That brings to fore management of this vastly amended paradigm of border management in Eastern Ladakh with no-patrolling moratoriums. The previous paradigm of patrols disengaging on contact lasted nearly three decade; then it could be contemplated that this new paradigm could have similar longevity. It entails a newer long-haul! This will however stress the relief programme of units and by far shorten peace tenures – which by themselves are mandatory for health concerns and social requirements of the rank and file. There would also be pressures on road space and aerial induction.
A positive change has been the deployment of Rashtriya Rifles (RR) units in Eastern Ladakh, which are not managed for turnover by the Staff Duties and are based upon Infantry Regimental Corps Rosters – similar to Signals, Aviation, ASC, Ordnance and EME. It may be best to fixate units in permanence in super high altitude, with turnover of troops based upon Regimental/ Corps Rosters like the RR. The beginning can be made with Air Defence, Artillery (SATA) and Engineers and then followed up with Artillery, Armoured Corps, Mechanised Infantry and Infantry. The cohesion and operational performance of the RR units in combat over the last 25 years proves the success and viability of this concept. The units located in permanence will also retain expertise and knowledge of terrain, the adversary and the ground situation. Troops can be managed better in peace-field profiles and will ease pressures of to and fro movement.
In sum, the management of LAC is in for a substantive change with the patrolling moratoriums. Forecasting of the course the broader border issue will take, at this juncture, is fraught with danger. The worst-case scenario of hostilities with PLA, if ever, may be grossly different than previously conceptualised. A distilled vision and balance in strategic planning and preparations is imperative, in peace time management and escalation, as and when it takes place.
Article Courtesy : www.vifindia.org