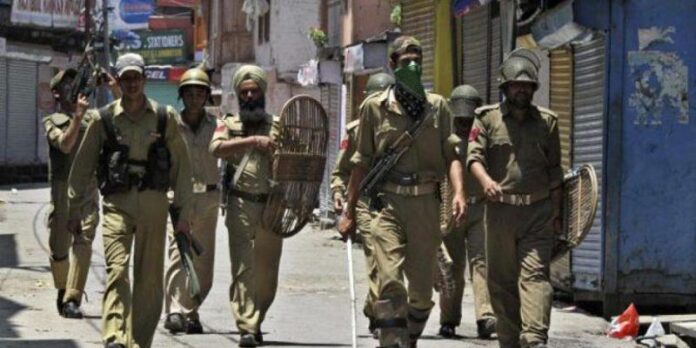 The violence in Jammu and Kashmir has comparatively declined in the last two years, with overall lesser number of terrorist incidents and killings of security forces and civilians than before. More importantly, after the abrogation of Article 370 in August 2019, the security forces have succeeded in keeping in check mass protests and anti-state political mobilisation. Although it is a good sign, this alone cannot ensure deep political stability.
By Manzoor Ahmad
To bring Jammu and Kashmir back on the path of normalcy, the decline in violence should pave the way for strengthening of democratic institutions at the grassroots level. The dominant counter-terrorism paradigms consider promotion of democracy as the best method to decrease the utility of violence perpetrated by armed organisations.1 In absence of the democratic forms of government, people can easily be swayed by radical narratives.
Change on Ground
The government data suggests that there has been a decline in the number of terrorist incidents and that lesser number of security forces and civilians have lost their lives, since August 2019. While answering a question in the Rajya Sabha, the Minister of State in the Ministry of Home Affairs, Nityanand Rai shared the data of the terrorist incidents and killings of civilians and security forces for the periods May 2014–August 2019 and August 2019–November 2021. From 5 August 2019 till 22 November 2021, the total number of terrorist incidents reported from Jammu and Kashmir are 496. In these incidents, 45 security personnel and 79 civilians lost their lives. During the same time period, precisely 841 days before the abrogation of Article 370, from 16 April 2017 till 4 August 2019, more number of terrorist incidents (843) were reported The numbers of security forces and civilians killed by terrorists during this period were 78 and 86 respectively.
In the last couple of years, the security forces have also managed to curb external influence by reshaping the anti-infiltration grid. The incidents of infiltration from across the border reported after August 2019 are comparatively lesser in number. The net infiltration in 2021 till 31 October drastically came down to 28. In 2020, the net infiltration estimated was 51, and in 2018 it was 143.
In 2021, about 93 terrorist incidents were reported from Jammu and Kashmir,5 in which nearly 189 militants were killed. The number of incidents has come down and it is interesting to note that most of the militants killed last year belonged to organisations other than Hizb-ul-Mujahideen, which dominated for three decades and attracted many Kashmiri recruits. The majority of the militants killed in Jammu and Kashmir last year belonged to outfits like Jaish-e-Mohammad (JeM) and Lashkar-e-Taiba (LeT) and The Resistance Front (TRF), which police claims is an offshoot of LeT and emerged after August 2019. There are other outfits, which, at different times, have claimed responsibility of attacks on the security forces, for instance People's Anti-Fascist Front, United Liberation Front, Geelani Force and Kashmir Tigers which claimed the attack on a police bus in Srinagar, in which three policemen were killed.
Another interesting fact is that in the year 2021, out of the militants killed in Jammu and Kashmir, only 19 per cent were of Pakistani origin. This declining trend has been there since 2018. Before that the figure was much higher at 60 per cent. Experts believe that the dip in Pakistani terrorists operating in Jammu and Kashmir is because of a policy shift by Pakistan. Pakistan certainly cannot afford to be seen as a sponsor of cross-border terrorism while the sword of Financial Action Task Force (FATF) is hanging over its head. One more possible reason behind the policy shift might be its preoccupation in Afghanistan. Will the presence of foreign terrorists increase in Jammu and Kashmir after Taliban strengthens its control over the country is an elusive question for now, because it is not clear whether Taliban is willing to do Pakistan's bidding or not.
Hybrid Militancy: A New Challenge
The security forces in Jammu and Kashmir believe that the biggest challenge in 2022 would be to deal with hybrid militants. According to police officials in Jammu and Kashmir, hybrid militants are "terrorists disguised as civilians". They are not listed anywhere in police records. They carry out attacks and go back to live their normal lives which makes it difficult for the police to apprehend them. This is a challenge not only because they cannot be easily identified and apprehended, but also because most of the ideologically oriented people will find it convenient as there are very less risks involved in operating as a hybrid militant. All the difficulties that terrorists generally face as active members of terrorist organisations like adjusting to a military style, personal insecurity and disillusionment with group's ideology are not involved here.
Despite the decline in infiltration from across the border, the month of October last year turned out to be the deadliest with 44 killings, including 12 armed forces, 19 terrorists and 13 civilians. The members of minority community in Kashmir and non-local labourers were selectively targeted, which led to the migration of thousands of non-locals from the valley in the first two weeks of October. The manner in which the killings took place reflected a paradigm shift on ground. The worrying factor is that most of the attacks on civilians and other soft targets were done by pistol-borne youths who are not registered as militants in the police records. This is going to be a challenge for security agencies as it won't be possible to keep an eye on highly radicalised youths who remain deeply embedded in a society.
There is another dimension, which cannot be discounted. Militants without being part of an organisation can hardly endure for too long because any individual's willingness to put his or her life in danger depends mostly on the capacity of the organisation. The members of any ideologically oriented organisation or a group through proper training and daily practices internalise the idea of what they stand for and fight for. Without any structured organisation and a specific narrative, recruitment strategies cannot materialise. Adil Rasheed aptly defines it as a "narrative marketplace" where it is the group or an organisation, and not an individual, which develops a narrative or "an antithesis to the prevailing philosophies of life". The ideological orientation needed for taking the risk of carrying out an attack is not possible in the safe and insulated environment of a family. The terrorist organisations in general use different instruments to motivate individuals for specific actions. These include ideological appeal, selective incentive and coercion. Once these instruments lose their effectiveness, members begin to rethink their commitments. Based on this, it seems, the phenomenon of hybrid militancy is a result of the decline of old organisational structures. It might be a challenge for security forces for some time but it will not last for too long.
What Next?
The decline in terrorist incidents and reduction in infiltration from across the border is no doubt a positive development but this alone cannot guarantee peace in Jammu and Kashmir. The figures and data cited earlier should not in any way anesthetize the Jammu and Kashmir administration and concerned security officials into believing that everything is normal. Despite the decimation of the organisational structure of terrorist organisations by security forces, the Kashmiri local youths are still motivated to join the militant ranks, albeit in lesser number. The alienation of people within Jammu and Kashmir and their willingness to take up arms should be a concern. The past experiences suggest that the external intervention without indigenous mobilisation has failed to destabilise Jammu and Kashmir. It is high time to address alienation of people by starting a democratic process so that they are able to choose their representatives and voice their concerns in a democratic manner.
This article first appeared in www.idsa.in and it belongs to them.