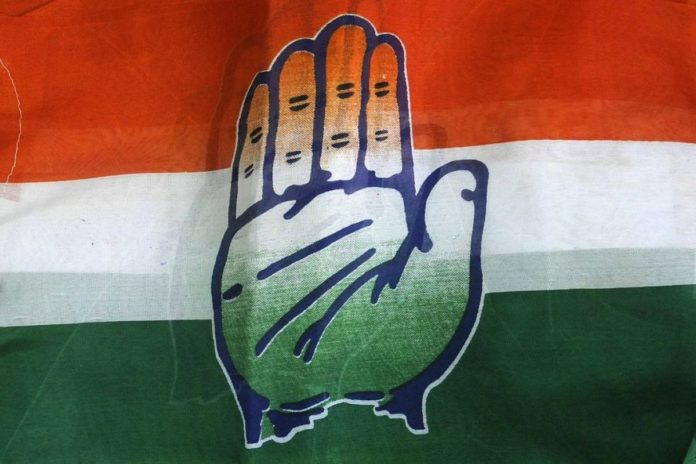 The grand old party is going through a phase where its leaders are squabbling and working against one another. It is heading to a stage where factionalism will undermine the party and make it difficult for it to win future elections.
By Anil Sharma
The Congress in the majority of the states where it has won in recently held assembly elections is facing factionalism and bickerings, which does not augur well for the party either in the short or in the long run.
The party should not forget that it was not easy for it to come to power especially in the states of Rajasthan and  Madhya Pradesh and the divisions which are clearly visible in these two states are not going well with the voters who think development and other works are being affected because of discord between the leaders.
It is true to an extent. Ask any bureaucrat in Rajasthan, and he will tell you that he does not understand whose instructions to follow. Chief minister Ashok Gehlot and deputy chief minister Sachin Pilot don't see eye-to-eye and it really is affecting the working of the state government.
And there is no denying the fact that the skirmishes between the two Congress leaders is not a hidden thing.
Pilot, who is also state president of the Congress in Rajasthan, has not left any opportunity to take a dig at or criticise his own government headed by the chief minister Gehlot.
He has been flayed the Gehlot government recently even more than the opposition BJP. He has been very critical of his own government over law and order, which is directly handled by the chief minister.
Recently, he spoke against the state government over the deaths of infants in a government hospital in Kota. Over 100 children have died in the hospital in the last month of last year. Pilot had said that the state government should have been more compassionate and sensitive towards this issue.
Deputy chief minister Pilot said. "We have been in power now for over 13 months and it serves no purpose to blame the previous BJP government's misdeeds." He was very candid when he said that accountability should be fixed for these deaths.
Incidentally, medical and health department minister Raghu Sharma is chief minister's man and it was very clear that in a way that Pilot was targeting Gehlot.
Even the party karykartas or workers in Rajasthan are not being treated or heard properly in Rajasthan by the ministers and some of these party workers have confided to us that they plan to launch Halla Bol against the ministers and meet party president Sonia Gandhi and complain about the working style, attitude and the treatment meted out to them.
Though a coordination committee has been set up by the Congress high command in Rajasthan with AICC general secretary Avinash Pande who is also in-charge of Rajasthan to coordinate between organization and the government,  it is doubtful whether it will really be able to curb factionalism.
Similar sort of things are visible in Madhya Pradesh where Jyotiraditya Scindia and chief minister Kamalnath do not seem to be on the same page on some of the issues.  He along with his loyalists have not missed any opportunity to criticize the state government .
Likewise, the difference between leaders are visible in Maharashtra, to some extent in Punjab and also in Haryana though Congress is not in power there.
Can the party think of surviving this way ? We believe it will be very difficult for the party to hold on to power if it continues in this fashion. Party president Sonia Gandhi and senior leaders of the party sitting in Delhi have to look into it and try to unite the party. Photo ops showing leaders sitting together, shaking hands, travelling together in helicopters and state planes will not hold good now as the fissures in the organization have come out completely in the open.
Sonia Gandhi and other leaders will have  to intervene fast and resolve issues, seal fissures, divisions and factionalism.  Or else things will go out of hand and Congress is heading towards a stage where it will be difficult for the party to remain united and win any elections.