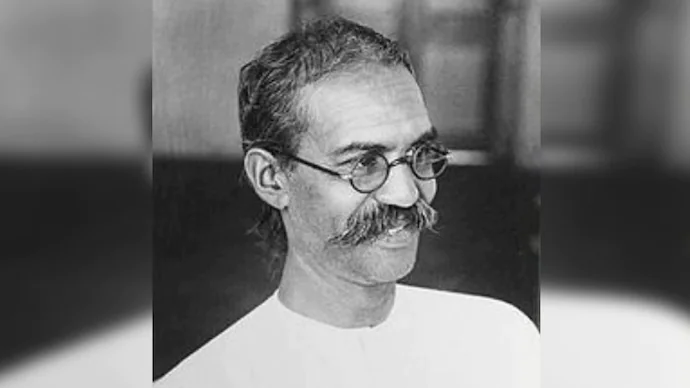 As Children get ready to go for School for the first time or for the fifth time, they want the experience to be fun-filled. However, as the days go by they soon realize that it is not what they had imagined school life would be. Gijubhai was well-known for the fact that Schools should be an interesting place for children rather than their worst nightmare. He worked towards changing the School System for more children to attend.
By Prathima.G.Kulkarni
Gijubhai was a thinker and an illustrious educationalist who over a hundred years ago understood a child's needs and necessities when it comes to going to school for their education. Girijashankar Bhagwanji Badheka was born on 15 November 1885 at Vala, Chittal in Saurashtra to Bhagwanji and Kashiba. In those days only male children who belonged to the upper class were sent to boarding school or gurukul. Similarly, Gijubhai was admitted to Primary School at Vala and later he completed his graduation at Bhavnagar around 1905.
The experience of school was not a pleasant one for Gijubhai as he experienced certain unforgettable incidents. If he had a chance to choose between going and not going to school he would have selected not to go. But as an only child, he could not do that. During British rule, Education was made available to all. But the way they thought the alphabets and numbers were very scary for the children. They were made to rote the alphabet and numbers. The backfire of this way of teaching was that when a question was asked, and if the children were unable to answer it meant Corporal Punishment. They were beaten until they got it right.
Gijubhai studied law in Bombay and started practicing in 1911 as a district pleader and the following year in 1912 he became a High Court pleader. Gijubhai was married first to Hiraben when he was seventeen and after she passed away he married again to Jadiben in 1906. A son was born to him in the year 1913, and fear took birth in the father's heart just a few minutes after picking up the newborn. His school days flashed in front of him ad couldn't control his emotions. This is what made him think about changing the education system and got help from his friend, Darbhashri Gopaldas Desai who introduced him to Motibhai Amin.
Motibhai was well-learned and had a huge collection of books. He also had good knowledge of education trends across the world. During the conversation, Gijubhai learned that a new system of education was on trend n the west where children learn through play and sensory methods. This gave a new ray of hope to Gijubhai as he learned that there was a tried and tested way of teaching children without punishment. This is when he came to know about Maria Montessori who was a pioneer in this format of education. Motibhai gave a book of Maria which was in Gujarati to Gijubhai which ad details regarding her method of education.
All these learnings and understandings gave new light on Gijubhai's life. He wanted to start a school based on the Montessori Method and decided to come out of his legal profession. Satisfied with his decision Gijubhai started Dakshinamurthy (Bala Bhavan) in 1915 and then a hostel in 1916. This was a revolution in the education system in India by one thinker. Children were told stories instead of made to rote and they started to like coming to school as they enjoyed learning in this way.
Gijubhai along with two other counterparts, Nanabhai Bhatt and Harbhai Trivedi started Shri Dakshinamurthy Vinay Mandir(SDVM). SDVM consists of four institutes:
Bal Mandir: Pre-primary School
Kishore Mandir: Primary School
Vinay Mandir: Secondary and Higher Secondary School
Bal Adhyapak Mandir: Pre-primary Teachers Training college
He also wrote many songs, and verses stories about animals to enthrall the students. Many books were also written by him such as Nani ke Ghar jade, Budhia, Tad tad tadak, etc.
Gijubhai always said children were like a "Touch me not" plant very sensitive and delicate. If thought in the right way it will create a major impact on them and will start to see things in a unique way just like them. This was and will be a major learning for both teachers and parents.
"A teacher's work is like flowing water. The fulfilment of the work of education is not in teaching one or two subjects… Real education lies in making humans aware about their own unending strengths" – Gijubhai Badheka, 'Note to Teachers' 1920