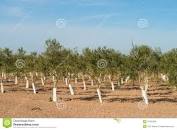 The desert state of Rajasthan has weather and land conditions very similar to Israel. With the help of Israeli technology, today it is the only state in India that grows and even exports olives.
 By Anil Sharma
 It all started around 13-14 years back, when the then chief minister of Rajasthan Vasundhara Raje and agriculture minister Prabhulal Saini had a dream of turning the desert state into an agrarian state with the help of Israel, the country they thought was closest to Rajasthan in terms of environment and ecology and terrain.
And this dream started to take shape when Raje sometimes in May 2006 visited Israel to attend an international agriculture exhibition. It was here that Raje after seeing the olive trees in the southern Israel decided to emulate the programme in the desert state back home.
Mind you at that time no one was talking or even thinking about olive cultivation in the country and everyone thought it was nearly impossible to cultivate this crop in the country. But Rajasthan, with the help of Israel know-how and technology have proven everyone wrong.
Within six months of her visit to Israel in 2006 and after studying and reviewing the recommendations of the expert teams, Rajasthan government decided to promote the olive cultivation under public-private partnership in the state.
Finally, Rajasthan Olive Cultivation Limited (ROCL) was incorporated in April 2007. The company was constituted in collaboration with the Government of Rajasthan through Rajasthan State Agriculture Marketing Board, Plastro Plasson Industries (India) Limited (now Finolex Plasson Industries (India) Limited), Pune & Indolive Limited of Israel having equal partnership (as per the information provided on ROCL website).
With the help of technology from Israel, the government initially planted olives on 5,000 hectares of land. Well-known Olive Experts in the world regularly visited, inspected and monitored the progress on the farms and provided technical know-how. When olive cultivation was started in Rajasthan, it is reported that 1.2 lakh high-quality olive plants were imported from Israel and now olive is being grown in various parts of the state.
The state government's endeavour to grow olive in olive farms at Nagaur districts's Bakalia,Lunkaransar in Bikaner district,Baror in Ganganagar district and  Baas Bisna in Jhunjhunu was successful and the plants started yielding fruits in 2012 .This experimentation was done after conducting scientific studies in these areas. The oil content of these fruits is reported to be around 12 to 13 percent
Olive is a small tree of the oleaceae family and is native to the coastal areas of eastern Mediterranean (Italy and Spain), northern Iraq and northern Iran south of the Caspian Sea. Its fruit adorns salads, but is used primarily to extract olive oil, one of the most expensive cooking oils. In the Gulf and Arabian countries olive is used as a cooking medium as it is considered to be very healthy including for the heart.
Rajasthan, in order to give a boost to olives grown in the state is also offering farmers subsidies to cultivate olive including and also for meeting the cost of feritilisers and pesticides.
In 2014, Rajasthan became the country's first state to start olive refinery. The refinery was set up with a cost of Rs 3.75 crore in Lunkaransar area in Bikaner district.
Now Rajasthan has started to produce olive tea. In September 2017 Raje, who is termed as the pioneer of olive farming in Rajasthan, launched olive leaf tea. It has become very popular and is being exported to Britain and the rest of Europe and is likely to enter USA and the Gulf markets.
Olive tea is called a modern day elixir because its health benefits are claimed to be more than that of any other tea. Packed with antioxidants, this tea claims to clear the body of toxins and carcinogens.