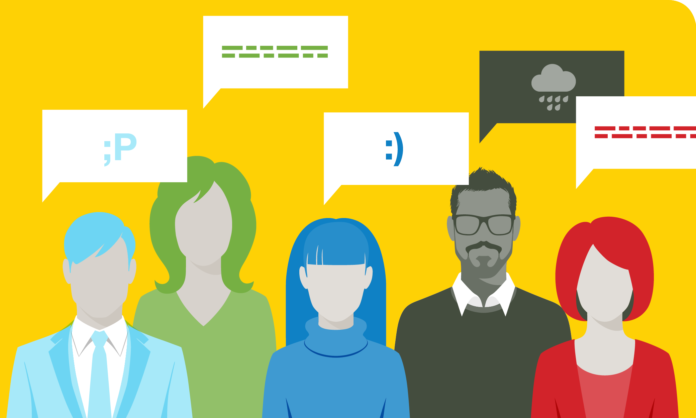 Importance of mental health in the workplace is something that is not often discussed, but is an issue that plays a considerable role in an organization's productivity.
By Sneh Kulkarni
Provided most of us spend more than half of our day at our workplace, one cannot deny how the work environment directly plays a significant role in our mental health. We all know how stressful the environment of a workplace can be. And most employees remain stressed is an oftentimes ignored.
Many employees complain about how their colleagues remain disturbed most of the day. Mental health is a factor that most companies neglect. Consequently, support for mental health in the workplace is a very crucial aspect of an organization.
It therefore becomes a priority for an organization to derive the best of their employees and boost their productivity. Since employees are the tangible assets of organizations, the first thing they have to do is take care of the mental health of employees.
Effects of mental health in the workplace
While an employee spends a majority amount of time in the office, the workplace environment affects their working efficiencies. In a workplace full of negativity, office politics, or competition, possibilities are that the mental health of employees is already degrading.
While organizations tend to put a lot of pressure and workload on their employees, leading to a stressful environment, employees in return are unable to give their best.
But, mental health issues are not just dependent on the workplace environment, sometimes certain personal issues interfere as well – their struggles of PTSD(continuous challenge living with post traumatic stress disorder), depression, anxiety, etc. It therefore becomes imperative to identify and investigate the underlying issues to support and motivate them.
Organisational behaviour must encourage employees to speak on their innate issues of conflict. An organization that takes care of the mental health in the workplace will yield better outputs. Consequently, an efficient and cooperative team will strive hard to excel.
Dealing with mental health in the workplace
1. Offer flexibility:
A flexible work schedule brings better outcomes, against imposing work and orders on employees. Being flexible and understanding with employees delivers responsibilities. The more inclusive you will be, the more your team will respect you and help you. Thus creating a less stressful environment, achieving the desired results.
2.Communicate with them:
Many times, we assume we are kind enough to our employees, but we are not. A manager or a team leader who is open to converse with clients will gain more trust with its fellow associates. The more people are comfortable in opening up to you, the lighter they will feel. It is always appreciated if colleagues know if their team member is going through an onerous mental phase. Being supportive can go a long way.
3.Workplace Counseling:
The least you could do to maximize your employee's productivity is to hire a counselor for them. A counselor at a workplace will give them a chance to get therapy, vent out their emotions, and then work will full zeal. They can share their personal and professional concerns with the counselor and feel better. Often, being able to speak out their grievances resolves most conflicts.
4. Modify policies:
Many times, we keep on stretching the old policies laid by the organization. An organization and its policies need to adapt with the changing times and events. Today, individuals are not as mentally fit as they were a few years back. An organization's policies and practices play a critical role in the productivity of its employees. Moderations should be made from time to time to benefit employees and their working styles. Keeping them happy and stress-free should be the goal.
Final Thoughts
Organizational productivity today, makes addressing the mental health of its employees as a priority. An organization whose employees are despondent and tepid can never succeed in delivering dynamic results. It becomes the responsibility of the organization to identify, investigate and improve the mental health of its employees. ZeroMindLab (www.zeromindlab.com) Therefore taking Important step in Corporate wellness as this is first step to improve organization productivity.ZeroMindLab bringing Wellness Industry Concepts with Healthcare to Nurture Organisational Productivity through Heart , Body , Mind and Soul.