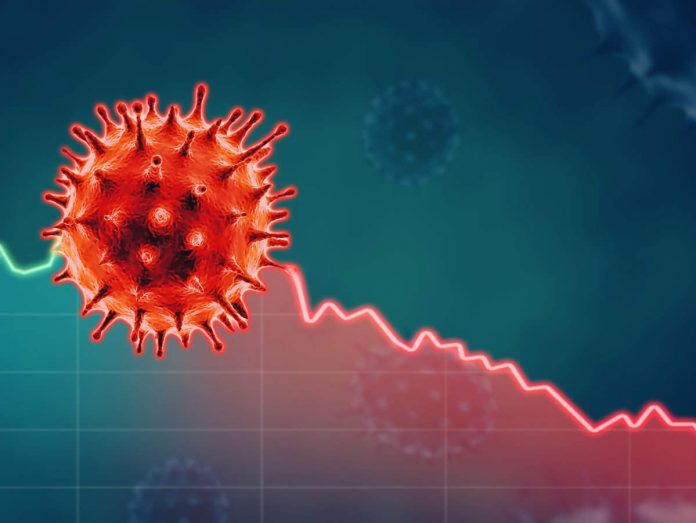 As India moves into the next phase of pandemic containment, the planners and the decision makers should strategise for a quick economic turnaround without losing focus on efforts to control the spread of the virus.
By Anil Sharma
It's imminent now that the nationwide lockdown imposed by the government to contain the coronavirus pandemic will take a heavy toll on the Indian economy, which was already sluggish. Given the way the pandemic is panning out most pundits are predicting a bleak year ahead. If various forecasts coming from leading agencies and economy watchers are any indication, our growth rate will hover between one and two percent during this financial year. While some of the economists are even predicting a negative growth, but we need not get there if the government takes some proactive steps by reviving economic activity while keeping the lid on the spread of the virus.
Whatever various predictions say, one thing is for sure. Indian economy has taken a severe beating and its effects are going to last long unless the government acts.
It is obvious that India cannot afford a protracted lockdown, as even the Prime Minister who had said `Jaan hai to jahan hai' before announcing the lockdown, pitched a new motto prior to extending the lockdown. He said "Jaan bhi, jahan bhi", indicating that we should strive for a prosperous and healthy India.
The PM is right and the time has come for us to focus on the economy. The lockdown, according to certain studies, negatively impacted 60 percent of the various sectors that make up the Indian economy while only 40 percent, mostly the sectors providing essentials and some industries in the service sector, have been operational, that too at marginal levels.
The need of the hour is to re-start and revive the economic engine without losing much time. The pandemic is still widespread in certain pockets or districts of the country and the danger of a community transmission still looms large. This leaves the government limited space for manoeuvres as it goes about putting the wheels of economy back in motion. Clearly, it has few options but to gradually bring things back to status quo in a phased manner.
While a number of industrial activities need to be re-started, the government should provide business owners ample leeway and time to get their disrupted supply chains working smoothly once again.Otherwise these industries risk running into problems in production as well as distribution.
While industries are being restarted it is essential to ensure that they and their employees follow all infection prevention measures including social or physical distancing, wearing of masks, hand wash and sanitisation. Employers must conduct regular checks to ensure that their workforces strictly abide by these measures till a cure or vaccine to combat the virus is available. Life will not be the same till a cure is discovered, which is likely to take some time, if not years then at least some months.
As we deal with this scenario we are hearing various negative recommendations such as the freezing of DA of government employees by the Union government or imposing higher taxes on super rich or deferment of salaries by some of the state governments. An approach like this will be counter productive especially at a time when our economy has taken the hardest hit and both consumers and manufacturers are in doldrums.
According to various estimates If the government fails to take the right steps are not taken crores, on the minimum, may lose their jobs, mainly in the unorganised sector. A recent report by International Labour Organisation (ILO) in India observes that about 400 million workers in the informal economy are at risk of falling deeper into poverty during the crisis. Most households are reporting an income drop as compared to the previous year even as we speak. Even the organised sector, particularly the private sector, is set to experience job losses in hundreds of thousands.
It is well known that the Indian economy is primarily a consumption-driven economy. In layman's language, it is an economy that thrives on spending. Everyone knows what happened after sixth pay commission. Spending was quite high and huge amounts were spent by the government employees on buying a whole range of goods. The government should also announce relief for the private sector so that companies are able to tide over the crisis and retain as many employees as they can while being able to pay them.
More money in the hands of general public will spur spending, which will give a boost to most industrial sectors. Less money in their hands will not go a long way in addressing our economic woes.
Giving more to the people living in rural areas through MNREGA, like Rajasthan deputy chief minister Sachin Pilot did in his state can help. He resorted to pay more to MRNEGA workers so that they could buy household items including rations for themselves. A great step, which can be emulated by his counterparts in other states.
The beancounters may not agree with us. But given the situation we are in, we believe that the government should do everything to infuse more money into the system and forget about fiscal deficit and inflation for the time being. Cheap loans, financial relief packages for the industries and the poor, more focus on the agricultural sector and working capital relief among similar sops for MSMEs are a few measures that will go a long way. Some sectors like the tourism sector, which contributes between 9-10 percent to India's GDP, has been among the worst hit. Special packages are necessary for sectors like these as tourism alone provides direct and indirect employment to over 4 crore individuals.
The Union government will also have to start boosting capital expenditure by putting more money on building infrastructure or rather take up infrastructure development works like roads in a big way. Such a move will not only help build infrastructural assets but will also provide direct and indirect employment to hundreds of thousands of people.
It is rightly said that 'every crisis is an opportunity in disguise' and because of the coronavirus crisis India is now looking at strengthening her health sector, which so far was not given due importance. There is more opportunity across sectors as we strive to revitalise our economy. It's important that the government grabs this opportunity with both hands by initiating visionary and pragmatic action.