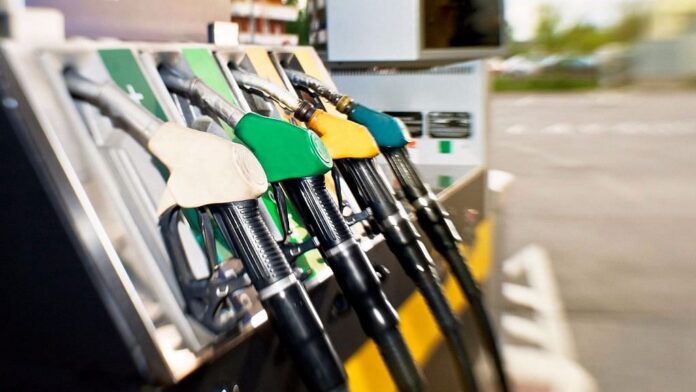 As crude oil prices hit the stratosphere in the wake of the Russian attack on Ukraine and Western sanctions against the latter, the political wisdom of the Narendra Modi government in keeping petro-taxes high during the 2014-21 period can never be over-stated. Already, with Brent crude prices rising more than 50 per cent over the last few weeks, Finance Minister Nirmala Sitharaman's 2022-23 budget math has gone for a toss. If the government had actually listened to the opposition chorus for heftier price cuts last year, we would have been a fiscal basket case this year.
By R Jagannathan
The opposition has "eminent economists" whose advice always veers towards fiscal imprudence. As soon as Covid-19 struck, they were demanding high fiscal stimuli instantly, when supply chains had been disrupted and any money given to anybody would have not gone towards spending and demand support, but savings or retirement of debt. Luckily, Modi declined such foolish advice. He also weathered repeated political attacks over his high taxation of petro-goods when global prices were low.
The reason has less to do with economics and more with democracy. Raising prices is always politically tougher than bringing them down. When the country imports more than 85 per cent of its crude oil, any geopolitical tension will push up import costs almost immediately, while pump prices cannot be raised as fast without an uproar on the streets.
The net result is always a fiscal mess, as the UPA (United Progressive Alliance) saw during its 10-year regime. After spending more than Rs 8.4 lakh crore in petro-subsidies during its tenure, it found the courage to start raising diesel prices by 50 paise a month only in 2012. But it was too late to save the fisc, and the damage was done.
The policy India should follow is actually very simple. Raise taxes when crude prices fall so that pump prices remain at steady levels. Conversely, it can moderate price increases (or even cut some taxes) when crude heads for the moon. This way, the consumer is shielded from sudden shocks. The ideal thing to do is to bank part of the extra tax proceeds into a price stabilisation fund so that the fisc does not get an undeserved bonanza. This fund can be drawn down to moderate the rise when crude zooms suddenly.
In any event, despite the lack of political foresight in creating the price stabilisation fund, the policy of keeping taxes high when prices were falling is unassailable.
Pressure to prevent a price hike, now that election season is over, is already building. Rahul Gandhi asked citizens to fill their petrol tanks now that the election "offer" is coming to an end. This is good advice for petrol or diesel buyers, but also indicative of the political pressures that will build up if prices rise too much too soon.
With crude oil at over $125 per barrel, wisdom lies in not rushing through big price increases immediately. Here, one formula adopted by the UPA in 2012 appears sound. Raise prices steadily every month in small doses, say Re 1 or Rs 2 a month, till the oil marketing companies' losses are eliminated.
If the war ends sooner than later, global crude prices will fall faster than they rose recently, a State Bank study shows. Once the crisis ends, prices could fall by upto 30 per cent in three months, if one were to go by crude's behaviour in 2018, when prices last hit the high notes.
This means that we could get back to "normal" by the second quarter of 2022-23. Enough time to bring the budget math on track.
We should be thankful for the fact that we have a government that is not beholden to blackmail by allies or is generally fiscally imprudent.
This article first appeared in www.swarajyamag.com and it belongs to them.