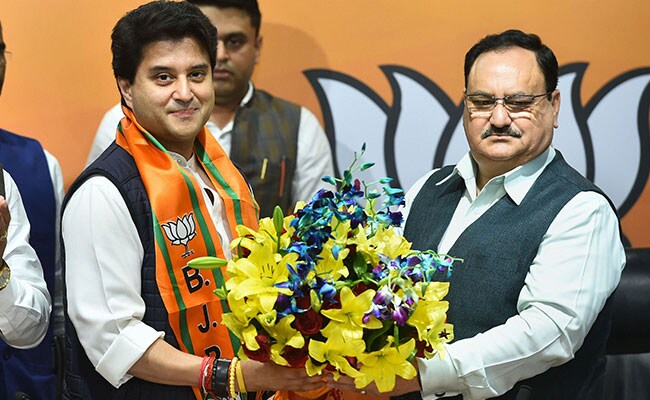 With a young leader like Jyotiraditya Scindia deserting congress, the party has a leadership crisis on its hands. It's time the grand old party found a way to retire the old guard and retained younger leaders with potential.
By Anil Sharma
The grand old party Congress is really facing a turbulent time, probably one of the worst periods it has ever witnessed. The party experienced a major shock on the festival of Holi when, Jyotiraditya Scindia, a close confidante of Gandhi family, once a close friend of former Indian National Congress president Rahul Gandhi and a tall leader of the party quit the party after being associated with it for the last 18 years.
So what is going wrong with the party and what made Scindia to call it quits? First and foremost, what we mentioned in our earlier article/opinion piece too is that the party workers and even some of the leaders who lost either in Lok Sabha polls or state assembly polls, especially in states like Madhya Pradesh and Rajasthan, are disillusioned and disenchanted.
Party workers are really unhappy with the treatment being meted out to them. Some of the ministers, they say, are not showing any respect to party workers and these ministers are not even ready to pay attention to the demands of these workers.
A general complaint by party workers is that some of the ministers have become arrogant, throw attitude at them and do not listen to them, in spite of the fact that at time of assembly polls the then president of the Congress Rahul Gandhi in his public speeches had said that all the leaders in the party should be easily approachable to the general public, and their doors would always be open for the party workers. Forget common people, party workers are running from pillar to post to get their work done, but to no avail.
It is learnt that even a tall leader like Scindia was not being heard or his views or opinions were not being given importance by Madhya Pradesh chief minister Kamalnath and his team. Even his recommendation for the transfers of officials of his choice was being rejected.
If sources are to be believed then Kamalnath even opposed Scindia's candidature for state president of the party in MP.
Even the top leadership, Sonia and Rahul Gandhi ignored his suggestions. Apparently Congress it seems to have a vacuum right at the top. Forget about party workers, even leaders like Scindia who have been with the party close to two decades didn't know whom to be in touch with at the time of a crisis.
Scindia was being marginalized and he did not see a bright future for himself in the party. In addition he seems to have felt that even the future of the Congress party did not look good under the leadership of Sonia and Rahul. So he decided to call it a day.
In fact this is a big loss for the Congress and a big gain for the BJP, if he joins them as being rumoured considering that Scindia is a popular leader with mass appeal and good oratory skills.
It may be mentioned here that two aunts of Jyotiraditya Scindia, Vasundhara Raje, former chief minister of Rajasthan and Yashodhara Raje Scindia, who was part of the Shivraj Singh Chauhan government in Madhya Pradesh are already in the BJP and with him also becoming part of the BJP, the erstwhile royal family will now completely be with the BJP.
Some term Scindia's move as an act of opportunism while others see him as power hungry as for the last almost 6 years he had no power literally after Congress lost Lok Sabha polls. Whatever the reasons are, this development is certainly going to have ripple effects within the Congress.
Some other leaders, particularly the young turks within Congress, may now think along the same lines or at least will negotiate for better bargaining powers. In a way it is good for them. Leaders like Sachin Pilot in Rajasthan, though deputy CM and state president of the Congress in the state, who many thought was being not given due importance by the Chief Minister Ashok Gehlot may now be given more importance in decision making and their choices and recommendations on political appointments and other issues will also be given more weightage.
Similarly Milind Deora in Maharashtra and Navjyot Singh Siddhu are expected to play an important role in the party. If that doesn't happen we can expect some more leaders and workers leaving the party, which right now seems headless.
The time is ripe for Congress to elect or appoint a full time president of the party. The time for part time politics has gone. They need a politician at the helm who can handle the crisis in the party, devise new narratives and try to raise important issues. Sooner the Congress works on this, better it will be for the party and the country as also we also need a robust opposition.