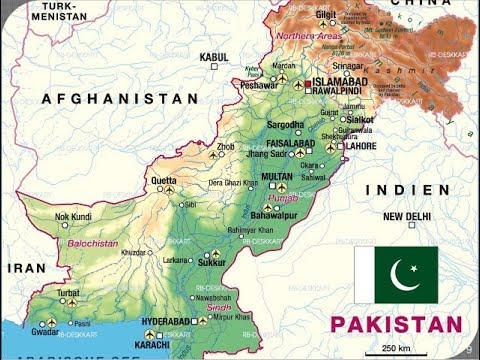 After India and Pakistan agreed to the ceasefire at the Line of Actual Control (LAC), Pakistan's Chief of Army Staff General Qamar Javed Bajwa on Thursday (18 March) said the time has come for both the nations to "bury the past and move forward".
By Balaji Subramanian
General Bajwa was addressing the Islamabad Security Dialogue and in his speech, he said the key to unlocking the potential of South and Central Asia depends on stable Indo-Pak relations which will then ensure connectivity between East and West Asia.
However, in his speech, Bajwa did mention Kashmir as the core issue and said, "The Kashmir issue is obviously at the heart of disputes. It is important to understand that without the resolution of Kashmir dispute through peaceful means, [the] process of sub-continental rapprochement will always remain susceptible to derailment due to politically motivated bellicosity,".
He also added that the onus of peace lies with India and said, "Our neighbor will have to create a conducive environment, particularly in occupied Kashmir."
This is the first so-called overture made by Pakistan to India after the abrogation of Articles 370 and 35a by the Modi government in 2019.
Since the Uri terror attack and the subsequent surgical strike by the Indian Army to take out Pakistani terror launchpads, India has not initiated any dialogue with Pakistan. Things got further deteriorated after the Pulwama suicide attack that killed 40 Para-Military personal and the airstrike on Balkot that destroyed terror camps of Jaish-e-Mohammad.
Also, India had made it very clear that normal neighborly relations with Pakistan are only possible when the terror apparatus in Pakistan is dismantled and an end of hostility and violence.
This declaration of peace should not come as a surprise because Prime Minister Imran Khan while inaugurating the summit, had said that Pakistan was trying to bring in peace, but added a caveat that India would have to take the first step to normalize ties and said Pakistan will provide a direct route to the Central Asian region which will economically benefit India as Central Asia is rich in oil and gas.
This outreach to India for peace is a well-thought-out strategy because right now Pakistan's economy is in a very bad state with a mountain debt. and there are fears that months after Saudi Arabia had sought the early repayment of a $3 billion loan, the United Arab Emirates (UAE), could also do the same and ask for their money back.
Pakistan was also shocked when India stood toe to toe against China in Ladakh where the Chinese had to disengage after they realized that if they start a conflict with India, there is no solution for the conflict termination or resolution. China's showboating did not affect the Indian military or the Modi government and it ended up costing China economically. Also, India's Covid vaccine outreach program and the successful development of its indigenous vaccine only elevated India's stature globally.
Also, Pakistan is dependent on the World Health Organisation (WHO) for receiving the Covid-19 vaccine under the Global Alliance for Vaccines and Immunisation (Gavi) and as per reports Imran Khan got his vaccination done today (18 March).
However, Pakistan is mostly worried about the Quad group of nations which recently held a summit where the heads of state of India, the US, Australia, and Japan took part and discussed many important topics. Also, America asking India to be part of the peace negotiation between the Taliban and the elected Afghan government has not gone well with Pakistan which considers Afganistan as its strategic backyard.
But it cannot be ruled out that the Americans are also behind this as they desperately want India in Afghanistan and told Pakistan to toss the idea of routs to Central Asia which in reality will be economically beneficial for India and the entire region and at the same time counter China growing ambitions in Central Asia through its Belt and Road Initiative as they are trying to do the same in the Indo-Pacific region.
During his speech, Bajwa tried to draw references from the Cold War and said various powers centers will ultimately lead to another Cold War due to unsettled issues in South Asia that are dragging the entire region back into poverty and underdevelopment.
Bajwa also talked about poverty and linked that with the regional tension that had hindered regional connectivity and integration and said how Pakistan has resisted the temptation to become part of the arms race or increase the defense budget despite rising security challenges wherein if there was peace the money could be spent on human development.
This was a direct reference to India's ongoing defense modernization plans as the Indian military is gearing up for new challenges in the coming years. India enjoys access to some of the best weapons platforms in the world as more and more weapons manufacturers are getting into a joint venture with private Indian companies.
But what India must internalize is that Both Khan and General Bajwa though talked about peace and security in the region, still did not give up on Kashmir which they consider as an outstanding dispute and there are no specifics on any plan of action.
Ceasefire at the LAC can never be a prerequisite for talks nor can it be used as some positive measures in Kashmir to ease pressure on the Pakistan government before restoring the normal diplomatic ties as there are still active terror threats emanating from Pakistan. Also, Pakistan is in no position to ask the Modi government to take back Article 370 which will be a deal-breaker.
Bajwa's call to bury the past and move forward is easier said than done because first, he would have to dismantle Islamic jihadist terror networks which the Pakistan army has called its strategic asset. Also, they would have to stop providing material support to Islamic terror groups, Khalistanis, and Maoists in India.
The geostrategic location Pakistan enjoys has its advantages but that old tosh has run its course. This call for peace is nothing but an attempt of desperation and a ruse to get India to talk. If India refuses, Pakistan will again play the victim card of the big brother being unfair to the little brother and score a diplomatic point and hope there will be international pressure on India.
There is also a threat of the FATF blacklisting Pakistan. However, that is unlikely to happen but being on the gray list until June 2021 has its consequences. Being on the FATF's "gray" list means that Pakistan will not get any access to finances in the form of investments and aid from the International Monetary Fund(IMF), World Bank, Asian Development Bank(ADB), and the European Union.
For Pakistan, nothing is more important than getting aid and loan from financial institutions like the IMF. However, no amount of money can kick start their economy as the rot in the system is institutional. Plus Pakistan mostly has an informal economy ad it also depends on remittance.
However, they find themselves where they can no longer extort money or concessions. The idea of Pakistan as a gateway to Central Asia for India is quite old; however, India will not bite into this old trick used by Pakistan since 1947 when it managed to get a lot of aid from America and in return gave nothing.
Balaji Subramanian is a freelance writer who writes in the field of mental health, music and politics. He tweets @LaxmanShriram78