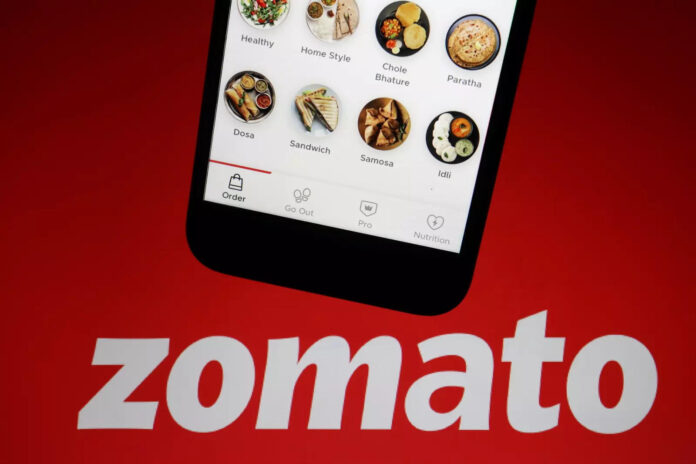 Restaurants listed on Zomato's delivery platform expressed their anger over a new advisory which they have dubbed as "draconian". Over the years, restaurants have become highly dependent on Zomato's platform for revenue, especially after the onset of the Covid-19 pandemic. Some have adopted a completely digital model, and operate as "cloud kitchens" that only sell food online and have no dine-in options.
By Business Briefs
Over time, the food delivery space has undergone consolidation and has been captured by two players — Zomato and Swiggy. With heavy discounts, quick delivery and easy refunds, customers have enjoyed the experience. But, restaurants have alleged that these companies have used their dominant position to increase fees, delay payment cycles, implement harsh rules, and hurt the restaurant industry.
A new issue cropped up after Zomato released new rules regarding food-safety and hygiene in restaurants. According to an advisory issued by Zomato, in case of customer complaints about the quality of food, it would be classified as a severe food quality issue, and the restaurant would be temporarily disabled by the platform. The incidents that could qualify under the severe food quality issue could be — the wrong type of meat, non-vegetarian food served to vegetarians, pre-packaged food, insects, sharp objects etc.
In case such concerns are flagged by customers, the restaurant would be disabled by Zomato, and the restaurant would have to conduct an inspection by Food Safety and Standards Authority of India (FSSAI) — approved food safety auditing agencies. The inspection would be conducted by the restaurants at their own costs. Zomato and Swiggy had delisted around 10,000 restaurants in 2019 after it was revealed by the FSSAI that 30 percent of restaurants on the platforms did not have a valid license.
From Zomato's perspective, the step would help to enforce strict regulations, and incentivise restaurants to maintain cleaner kitchens. In 2018, the Food and Drug Administration (FDA) found health and safety violations in 74 percent of the 442 Mumbai restaurants that were inspected. Overall, the FDA inspected around 3,047 restaurants in India and found violations for 2,649 restaurants, translating to 87 percent of the total restaurants in the country.
While the violations are not necessarily oriented towards food quality as defined by Zomato, they do indicate that the restaurant sector needs to improve on some aspects. In addition, bad food on the platform could harm Zomato's image, while resulting in refunds and lost revenue for the platform. Strict action against rogue restaurants would help Zomato while deterring unhygienic food preparation environments.
Restaurants, however, have argued that Zomato has no right to investigate them. Some restaurateurs also allege that a whopping 70 percent of the complaints are false and that there is no way to verify their authenticity. Given the focus on customer experience, these platforms are quick to refund the money or offer replacements at no cost in case of customer complaints. As a result, some user demographics like college students order food and put in fake complaints to receive refunds. Nevertheless, with the market turning into a duopoly, obtaining refunds is tougher today than it was in the past.
In addition, the use of customer clicked photos to verify complaints is not really fool-proof as well. Such photos are vulnerable to manipulation or cannot verify issues such as staleness, smell, or taste. Clearly, in case of false complaints, being delisted from the platform would only mean the immediate loss of significant revenue for these restaurants. A relisting would entail an inspection that would increase costs and the frequent occurrence of such issues could even make restaurants unviable.
For now, Zomato has moved the implementation to 3 May. In order to pacify restaurants, Zomato has clarified that it will work with the restaurant to ascertain whether the complaint is genuine or false. In addition, these genuine complaints would lead to a disablement only if a suitable resolution is not offered within a reasonable time frame by the restaurants.
The policy remains a hot discussion issue among restaurateurs, most of whom haven't taken kindly to the dominance of food aggregators in recent years. The restaurants association and Zomato have been at loggerheads on multiple occasions and the current issue would only add to their uneasy relationship unless resolved quickly.
This article first appeared in www.swarajyamag.com and it belongs to them.