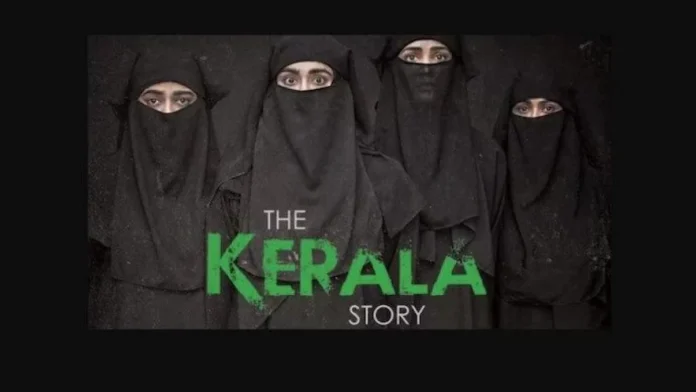 The Supreme Court has refused to order a stay on the release of the film, 'The Kerala Story' about ISIS brides from Kerala. The plea was filed in the form of an interlocutory application filed in the matter of a pending writ petition seeking action against hate speech crimes.
By S Rajesh
Arguing for the petitioners, Senior Advocate Kapil Sibal and Advocate Nizam Pasha called the film an example of the worst form of hate speech and audio-visual propaganda.
The bench comprising Justices KM Joseph and BV Nagarathna asked the petitioners to challenge the certification of the film through an appropriate forum rather than seek a stay on the release. Justice Joseph added that the appropriate way would have been to file a substantive petition.
Advocate Pasha was asked as to why did the petitioners not approach the High Court. To this, Pasha replied saying that not much time was left as the film is slated to be released on 5 May. The bench disagreed and said that could not be a valid reason to not approach the High Court.
The film has been opposed by the Left parties, the Congress and the Indian Union Muslim League (IUML).
They have demanded that the film should not be screened and said that the claim of 32000 women from the state being converted and made to join ISIS is 'exaggerated' and an effort to portray the state in a bad light.
The youth wing of the IUML, a blogger and a lawyer, C Shukkur (who was recently in the news for re-marrying his wife under the Special Marriage Act) have announced rewards of Rs 1 crore, Rs 10 lakh and Rs 11 lakh respectively to anyone who could provide proof to substantiate the numbers.
Amidst the row, the filmmakers have reportedly changed the YouTube description of the film's trailer, in which it is now said that the film is about the true story of three women from different parts of the state.
The film directed by Sudipto Sen has been produced by Vipul Amrutlal Shah. Shah is also the creative director and co-writer of The Kerala Story.
The film features actress Adah Sharma in the lead. She plays a character named Shalini Unnikrishnan, who is converted to Islam, married and trafficked.
This article first appeared in www.swarajyamag.com and it belongs to them.