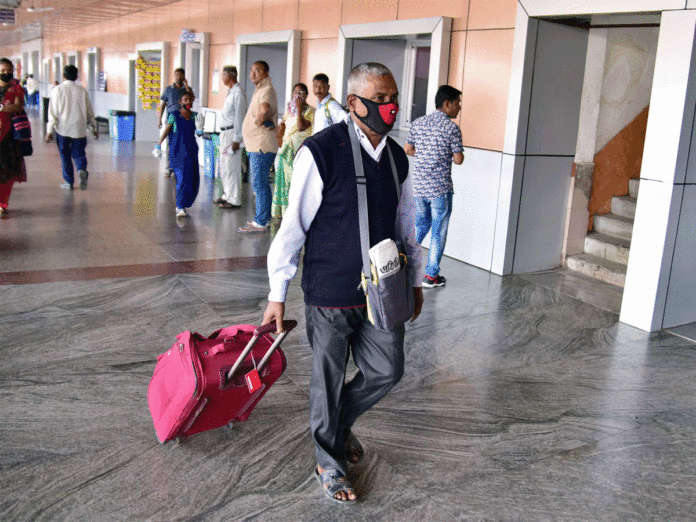 Despite the tourism industry which generates over 10 per cent of India's GDP it has not been given its due in the new economic package announced by the finance ministry. Unless the government takes some immediate measures to revive it the times ahead look bleak for the sector.
By Anil Sharma
The Indian government recently announced a Rs 20 lakh economic stimulus package, but it forgot to give major and much-needed relief to the tourism sector, which is an important sector beyond any doubt.
The tourism and hotel industry sector has been completely left or rather neglected in Union finance minister Nirmala Sitharam's economic package. This industry plays a very important role in India's economy and the Union the government should have at least taken into consideration the scale of this industry while announcing the relief package due to coronavirus crisis.
As per rough estimates, tourism sector generates over 17 lakh crore or around 9-9.3 per cent of India's GDP and provides employment, direct and indirect to around 44 million. Really, big in number.
And the worst part is that because of lockdown due to coronavirus pandemic, the sector is looking at job loss of roughly 60-70 per cent of the total workforce. It calls for an urgent move to save this industry and job losses.
Then why this industry has been left out?
Historically tourism has never been given its due importance in the country. The sector falls very low in the priority list of the government, at least it seems so. Difficult to understand the reason behind it? How can government belonging to any political party think of neglecting or living a sector, which as per estimates was predicted to grow at an annual rate of 6 to 7 per cent to around 32-33 lakh crore by 2028 and was to contribute 9.7-10 of GDP.
Now, growth will obviously slow a bit and should be lower than this because of lethal virus, but still this sector still offers immense opportunities and can grow at a fast rate if given proper support by the government especially at a time when this industry including hotel industry is passing through one of the worst phases.
What the government should do ?
There is no doubt that international travel will take some time may be an year or so to start or to pick up, the domestic and religious tourism may pick up if hotels follow strict standard operating procedures (SOP), which most of the hotel chains have already put in place.
The government should lend helping hand to the industry, by providing some tax rebates and financial reliefs as what has been demanded by Federation of Hotel & Restaurant Association of India or FHRAI.
FHRAI, which is the so-called voice of the hospitality industry, had requested the Union government to give hospitality industry 6 months holiday from GST, deferment for repayment of loans, bank EMIs, etc.
Some of the hoteliers have also demanded relief from state governments in terms of electricity bills and other such things. The worst part is that none of the state chief ministers has listened to the requests made by the industry.
One thing which is very perplexing is that if hotels can be offered as quarantine centres then why can't they be offered to tourists as majority of states have already started inter-district movements though between fixed timings.
And moreover, if government can allow domestic flights to resume from May 25 in calibrated manner then why hotels can't be allowed to re-open. Even if hotels are permitted to open in next few days still big hotels will require 7-15 days to restart operations and they can be asked to start operations keeping in mind safety measures including proper sanitization like in hospitals, proper care in kitchens and frequent and cleaning of high-contact areas and surface.
Even the state governments can set up SOPs for hotels in their respective states.
There is news that some of the hoteliers are still wary to open their hotels, let it be, the one who wants to open should be allowed to.
What about the restaurants?
Though delivery and take away have been allowed by restaurants but need to open them too , keeping in mind social distancing and proper guidelines on safety measures. Restaurants are also big job creators and also provide big money in exchequer through GST.
Some of the cities can only copy what was recently done in Vienna, Austria. As per reports, a voucher of 50-euro was offered to every family to go and spend in local restaurants and cafes. A great move to bring families back to restaurants and cafes.