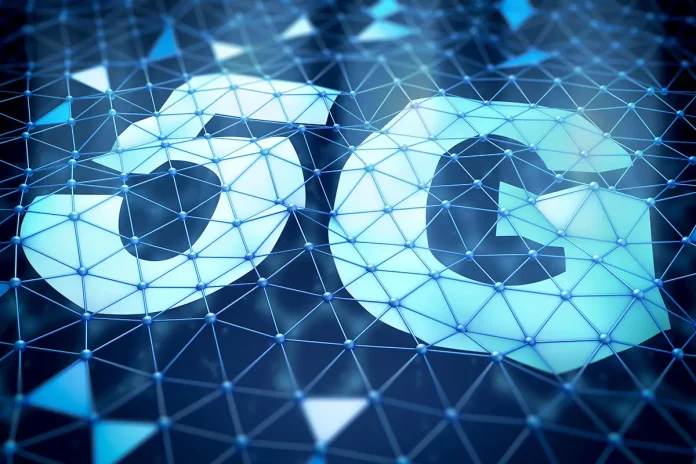 The mobile services industry has been disappointed with the Telecom Regulatory Authority of India's (TRAI's) recommendation of a 39 per cent average cut in spectrum reserve prices, including 35 per cent for the main 5G band of 3,300-3,650 Mhz. The Cellular Operators Association of India had sought a 90 per cent cut, which was bordering on the unreasonable.
By R Jagannathan
It is normal for industry to ask for more than what the government, or the regulator, may be willing to give, but the question here is not whether the suggested price cut is good enough or whether the industry is asking for the moon. The key question to ask is this: does the government want the industry to boom, or merely trundle along and hope that 5G services yield the kind of revenues that will justify high spectrum prices? Does it want to collect the golden eggs upfront and hope the hen won't die, or let it deliver steadily over the next few decades?
The answer should be obvious. An industry that shrank from over 10 players to just a duopoly (ie, after counting out weak Vodafone Idea and that public sector basket case called Bharat Sanchar Nigam Limited or BSNL) in less than five years can hardly be said to be in the pink of health. The government and Communications Minister Ashwini Vaishnaw have been sympathetic, and offered deep concessions on the industry's past dues and stretched the spectrum payments schedule. But 5G is about the future, not fixing past follies. India's future in 5G and beyond depends on whether or not government decides to treat the sector as deserving all-out support in order to make it not just viable, but powerful enough to take on the world.
A few points will explain why extortionate spectrum pricing is not a good idea. The country can benefit more from pricing it much lower.
First, the industry is not just a duopoly supplier of services, but also a duopsony buyer of spectrum. There are only two well-capitalised buyers, Airtel and Jio, and if spectrum is priced high, the third and fourth players will buy only small amounts to remain in the reckoning. The duopsonists will bid at the reserve price for limited amounts of spectrum. There needs to be no collusive intent between Airtel and Jio for there is no paucity of spectrum. No bidder will be foolish enough to pay higher than reserve prices just to spite the other. There is no difficult Prisoner's Dilemma issue for Airtel and Jio to resolve to benefit both.
Second, the right way for the government to claw back any excess profitability in telcos is to seek a share of profit. It means slashing 5G reserve prices by at least another 50 per cent from what TRAI recommended, and seeking a share of net profits after 5G services take off. While net profits can be fudged to cheat government out of its dues, there are ways to limit this fudging. For example, if all 5G services are done through 100 per cent operational subsidiaries whose revenues and profits cannot be hidden very easily. Any fudging can then be decided by compulsory arbitration panels — and not through the courts, where decisions can take years. If industry can agree informally to not move courts and that they will accept the verdicts of arbitration panels, we can get forward movement. Industry must agree to not litigate if government is to lower spectrum prices dramatically.
Third, it is difficult to see Vodafone Idea and BSNL making any headway in 5G services if they are forced to pay such high prices for spectrum. Not only that, at some point, the money earned by government from spectrum charges may effectively be lost by trying to keep Vodafone Idea and BSNL in business for as long as possible. Everybody, including the consumer and the taxpayer will lose.
Fourth, the telecom industry is grossly underinvested in infrastructure, and connectivity is weak in many parts of the country, including in densely populated urban areas. It has to make huge investments in new cell towers and fibre to homes, and pre-empting its cash flows with high spectrum charges will hardly help matters.
Ashwini Vaishnaw needs to convince the Cabinet, the Prime Minister and the Finance Minister that 5G is not a walk in the park for an already stretched sector with a huge debt overload. Government has to slash spectrum prices to make the industry thrive and lead the world in terms of services and innovation. Revenue considerations need to take a back seat over the next five to 10 years.
This article first appeared in www.swarajyamag.com and it belongs to them.