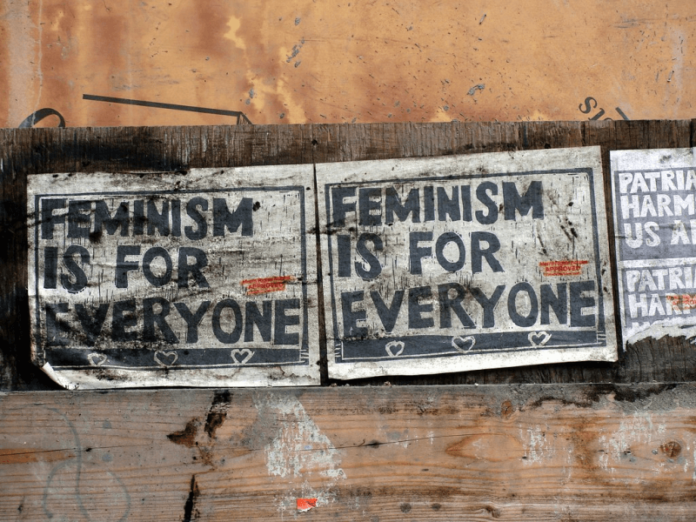 By Krantiveer
Among Hindus, a woman has the right to seek equal share in her father's or husband's property. Freedom and fairness are the bedrocks of this system of inheritance. But these days, there are growing allegations that some women are using anti-dowry laws to settle scores with their estranged husbands.
Like most other countries in the world, India too is struggling with gender equality issues. Unfortunately, when we say gender equality, most of us confuse it with women empowerment.
Gender equality is not about feminism. It's about equality of both men and women. But in India, like in most other countries, the laws to protect women are often misused by a handful of women and the very concept of gender equality is mocked at.
According to section 498A, which looks to protect women from cruelty and other family members, whoever, being the husband or the relative of the husband of a woman, subjects a woman to cruelty it shall be pun­ished with imprisonment for a term, which may extend to three years and also imposes a fine on the guilty.
The fact that Section 498-A is a cognizable and non-bailable offence has lent it a dubious place of pride amongst the provisions that are used as weapons rather than shield by disgruntled wives and women.
The simplest way to harass is to get the husband and his relatives arrested under this provision. In quite a number of cases, bed-ridden grandfathers and grandmothers of the husbands, their sisters living abroad for decades are arrested. Police often visit the office premises of men in order to shame them and jeopardize their jobs.
Police also pick up relatives of men who are not even named in the complaint, many are illegally detained by police and forced to give their statements.
Even the behavior of court judges has been strange in many cases. They grant interim bail and then keep on extending the bail for every 5 or 7 days and thus the man is neither arrested nor free but keeps on attending court sessions without any reason. After giving interim bail, the cases are referred to mediation where the man is psychologically tortured to bow down before his wife's demands and if he does not do so, his bail is canceled and he is sent to jail.
Strangely, the judiciary, which takes such a strong view against the harassment of women, falls silent when the same violence is used against the husband and his family. At times, such attacks are either fatal in nature or injure the man severely. Wife and her relatives are given a free license to commit atrocities on husbands and then file a complaint of 498A to cover their own crimes. And, the judiciary accepts this behavior as normal and punishes the husband for 498A and lets off the wife without any punishment. Cases linger for years together because judges do not follow the due process in the cases and allow any number of adjournments to the wife when she does not attend the court hearings.
Wife/daughter-in-law or her relatives can only invoke 498A. Most cases where Section 498A is invoked turn out to be false (as repeatedly accepted by High Courts and Supreme Court in India) as they are mere blackmail attempts by the wife (or her close relatives) when faced with a strained marriage. In most cases 498A complaint is followed by the demand of huge amount of money (extortion) to settle the case out of the court. This section is non-bailable (you have to appear in court and get bail from the judge), non-compoundable (complaint can't be withdrawn) and cognizable (register and investigate the complaint, although in practice most of the time arrest happens before investigation).
There have been countless instances where, without any investigation, the police have arrested elderly parents, unmarried sisters, and pregnant sisters-in-law and even 3-year-old children. In these cases, the unsuspecting family of the husband has to go through a lot of mental torture and harassment by the corrupt and archaic Indian legal system.
A typical case goes on for years (5-7 years is normal) and the conviction rate is about 2 percent only. Some accused parents, sisters and even husbands have committed suicide after time in jail.
Many times, a husband says his wife must work to have equality in the relationship and both parties shall look after the children and their home. But the wife refuses. Later when he has built the nest to be more comfortable with his wife and family, she deserts him saying he never paid enough attention to her and it's time she got most of the property and savings for herself for the years she's given to the marriage.
All these cases that are flung on the man are traumatic and there are many men and families who are so scarred that they won't marry again or have children.
This is not to say that dowry and domestic violence is false or all cases filed against men are false. But there have been a significant rise in the number of false cases against hapless husbands and their family and this is because the laws are against the husband and his family. The government should come ahead and revise the law so that both men and women have equal opportunity in front of the law.
And that's what gender equality means.
Box Item
Supreme Agreement
Even Supreme Court has agreed that women often misuse laws that are there to protect women. It has stated that women were increasingly using the anti-dowry law to harass in-laws and got the police to mechanically arrest the husband and his relatives on mere lodging of a complaint under Section 498A of the Indian Penal Code.
Citing very low conviction rate in such cases, it directed the state governments to instruct police "not to automatically arrest when a case under Section 498A of IPC is registered but to satisfy themselves about the necessity for arrest under the parameters (check list) provided under Section 41 of criminal procedure code".
Section 41 lays down a 9-point checklist for the police to weigh the need for arrest after examining the conduct of the accused, including the possibility of his absconding.
Expressing exasperation over rampant misuse of Section 498A, a bench of Justices C K Prasad and P C Ghose said if police arrested the accused, the magistrate should weigh the preliminary evidence against the Section 41 checklist before allowing further detention.