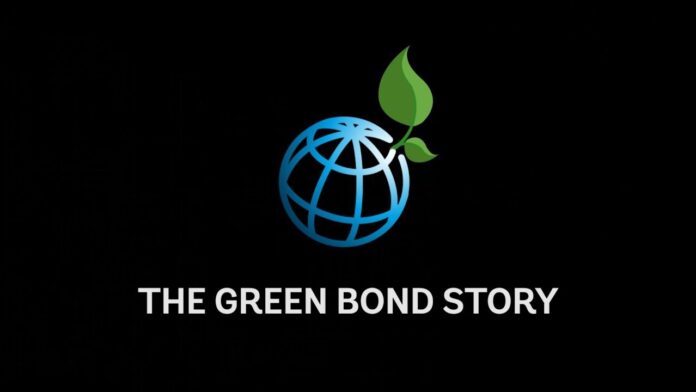 The government announced its plans to introduce sovereign Green Bonds in the Indian Markets. While the details about the issuance of green bonds, the denomination and other factors are yet to be released, it points towards the government's seriousness about taking action against climate change.
By Sourav Datta
In 2021, India had raised $16 billion in green bonds, however, it trailed far behind countries such as United States, China, Germany and other countries.
Funds raised through green bonds are usually used to fund projects that focus on climate change or sustainability. These projects could be aimed at clean energy, clean transport, prevention of pollution etc. Some government-issued green bonds incentivise investors to invest in these projects as they often provide several tax advantages over normal bonds.
The growth of green bonds issuances across countries has been quite rapid – from under $3 billion in 2012 to nearly $270 in 2020. Cumulatively, the issuance of such bonds surpassed $1 trillion. The growth is evidence of a larger number of government and corporates opting to grow their green initiatives.
In addition, the focus on environmental factors, along with social and corporate governance issues, has made it easier for companies to issue green bonds. The demand for such bonds has been growing, especially among investors with a conscious focus on ESG investing.
Research has shown that green bonds tend to trade at a slightly higher premium compared to traditional bonds. Hence, not only do green bonds make access to capital easier, but help grow sustainability developments as well.
Apart from green bonds, several other types of bonds have been created based on the end-use – blue bonds, climate bonds, etc. Some of these categories might intersect as well, depending upon the end use and definition.
Green bonds operate like any other bond. The issuer receives money for the investors, which is then put into the pre-determined project that focuses on green causes. The returns generated from the project are then used to pay off these bonds.
The government has a strong focus on green initiative such as electric vehicles, solar farms, green public transport, among others. Apart from the climate change issues, these would help India lower the reliance on imported oil as well.
Green bonds would ultimately help to lower the cost of capital, and help India achieve its sustainability targets. Several companies, and the Indian government aim to achieve net-zero emission status over the next few years.
This article first appeared in www.swarajyamag.com and it belongs to them.