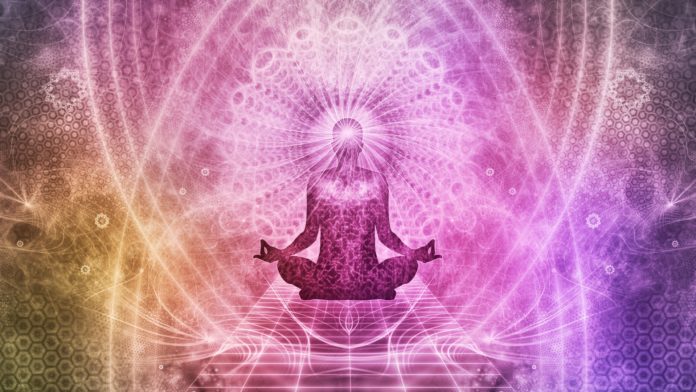 The millennials are growing up in a highly competitive environment that has the potential to stress them out and lose focus on their objectives. Meditation should help them de stress, become aware of themselves and make the right choices.
By Prathima.G.Kulkarni
 Meditation is an amazing technique that has been taught to us by our ancestors. It is also one of the best means to achieve inner peace. Meditation is best to be practiced by all including children. Children nowadays are stressed due to the burden of expectation that they carry at school and at home which causes mood swings and could result in depression.Consequently, every now and then they need to relax and have time for themselves so that they can cope with stress. It should also help them focus on the right objectives that should lead to their betterment. Meditation could just be the break that school going children require so that they can relieve stress and function more effectively.
There are many different ways to do meditation and one among them which is very beneficial for children is called Mindful meditation. Mindfulness can be described as being aware of one's inner self. It is mainly paying attention and noticing feelings, thoughts, emotions, behavior and anything that needs our focus. Mindfulness meditation can be done anywhere with anyone and at any time. The only thing that is required is to be here and in the now.
Mindfulness is an effective technique that helps children develop a deeper sense of self-awareness, get better control over their emotions and improve concentration levels. Some of the exercises that are practiced are simple enough for any child to perform. In mindful listening, for instance, children are guided through a brief meditation session during which they pay attention to different sounds. A regular practice of mindful listening helps children settle and relax before they have to do homework or other tasks and chores.
So, now the main question is "Why is meditation relevant to children in this day and age"?
It's very important in these times considering the kind of competitiveness that children face. Millennials, face the burden of succeeding in a highly competitive world surrounded by technology. It is in this context that meditation can help.  Its practice can help children lead a happy and peaceful life and has the potential to bring about positive changes in their behavior. Children nowadays spend most of their free time dabbling with gadgets. Instead of playing outside they prefer to play video games sitting in the comfort of their home. Due to this, experts believe that children are locking themselves from everyone and are not having proper social life that they are required to have for their well being and learning. World Health Organization recently included "Gaming Disorder" in the list of addictive mental health conditions.
Also, the children who are not into gadgets also have trouble in balancing their school life, family life, social life and personal life.  They also go through stress and fatigue that the adults go through. If this is not properly address the outcomes can be negative.
Benefits of meditation on children:
Intensifies focus: The excessive technology addiction that children are prone to may lead to behavioral issues.Meditation teaches them that it's possible to direct their attention at one thing at a time, and that it actually feels great not to be distracted.
Stimulates compassion and self-esteem: Due to constant pressure and circumstances that a child goes through on a daily basis such as being bullied or badly teased by other children, it could negatively impact a child so much that he will start lacking self esteem. It so happens that most of the insecurities that adults have reflects the experiences of their childhood.The good news is that meditation can bolster children's feelings of security, empathy and inner stability, and this, in turn, builds compassion, joy and self-esteem. Meditation teaches kids – and adults – to balance their lives.
Boosting confidence: Meditation provides a channel for children to understand their inner self so that they can be more confident and ready to face the challenges and problems that come across. This will help them to know which emotions or situation they need to react to and which needs to be let go. That will  help them lead a peaceful and blissful life.
Building empathy and happiness: Normally, some children are hesitant to listen to others and act very strangely to certain things. As they start to practice meditation on a daily basis, the way they start to think changes, which will help them to be more compassionate towards others. They will start to listen and understand others and in turn will show empathy. This will generate a feeling of happiness in them which they will pass on to others too.
A reprieve from outside trauma: A lot of children go through major stress outside of school, which can be in the form of chronic stress or outright trauma due to certain circumstances. Due to such bad experiences they go through, it is very hard for a child to sit in the class and learn. Meditation will help children to beat such stress and be active in their class.
Given all these benefits of meditation it is time the government made it mandatory for all schools to teach their students meditation techniques.