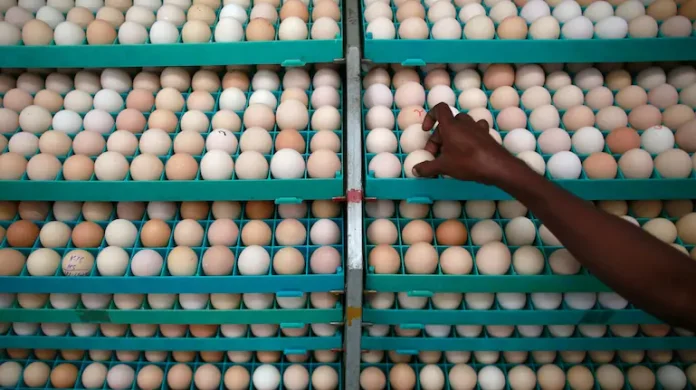 Worst avian flu since 2015 has hit the US, killing already 23 million chickens and turkey. As a result of this, US, a leading egg and meat producer, might face a bird shortage. This would lead to already inflated poultry prices going even higher.
By Swarajya Staff
Back in 2015, around 50 million birds were killed or had to be culled to stop the spread of the avian flu. This time, flocks in 24 states have been infected as of now.
The bird flue is extremely pathogenic amongst certain species. If even one chicken is infected, the entire flock has to be culled.
Iowa is one of the worst hit states. The state witnessed death of 5 million birds at an egg laying facility. Around 13 million birds have been culled in the state.
Humans don't need to worry about getting infected with this flu but swiping the card at grocery shop is going to be more painful.
According to America's Agriculture Department, the average price of chicken breast hovers at almost $4. It was $3.14 last week and $2.48 last year.
Egg prices have gone up to, according to the assessment of USDA. The department says that "prices for white parts are on the rise". "The cost for dark meat items are also increasing; bulk pack drumsticks, thighs, and leg quarters take up most of the spotlight", they add.
The avian flu in 2015 lasted for around 6 months. It was the largest poultry health disaster in US history according to the USDA. It had a lingering impact on the supply chain. Some poultry prices peaked with several month delay and normalised later.
Zoos across North America are kicking into action to protect the birds in their shelter from the flu. According to a report, Maria Franke, who is the manager of welfare science at Toronto Zoo says "it will be extremely devastating".
The zoo has less than two dozen Loggerhead Shrike songbirds that it's breeding with the hope of reintroducing them into the wild. "We take amazing care and the welfare and well being of our animals is the utmost importance. There's a lot of staff that has close connections with the animals that they care for here at the zoo", she adds.
For now, penguins will be the only birds visible in North American zoos as they are already kept inside glass panels, isolated from other animals and birds which grants them significant protection.
This article first appeared in www.swarajyamag.com and it belongs to them.