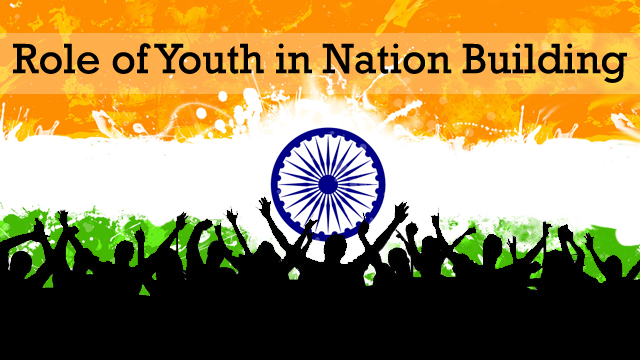 The story of nation-building by the charismatic, controversial founding father, Lee Kuan Yew, described in his seminal work, "From Third World to the First" caught my attention. While setting out to read the extraordinary accomplishments of Singapore, a tiny nation-state in a 640 square km area, what stood out prominently is its economic and social progress, based on innovative thinking, the latest technology, free enterprise and the founder's drive. Our late President Dr APJ Abdul Kalam in his book of 1998, India 2020: A Vision for the New Millennium, had a vision, how India can be among the world's top four powers by the year 2020. These were based on the indispensable pillars of our vibrant democracy, an economy based on strong fundamentals, a massive industrial base, vastly improved agricultural production and the fourth most powerful armed forces in the world.
By Brig Dinesh Mathur
While there is no need to replicate the Singapore model, there is also no harm in learning from their mistakes. We are already on the threshold of some nation-building activities; the dormant ones may only require a suitable catalyst to "reignite passions". An expanded focus on technology, creation of new and renewable energy resources, increased production in the manufacturing sector and self-reliance, is the crying need of the hour. Coupled with the above, what must be pursued with vigour now, is India's much vaunted vaccine diplomacy, its innovative soft power encompassing culture, traditional cuisines, spirituality & yoga, besides movies and music, all of which have set roles to perform in the global scenario. Keeping in mind the recent events in our neighbourhood, the security of land frontiers and the increased attention to the security of sea lanes and island territories, forging regional alliances and pacts are matters which do not fall within the purview of this study, though some activities do supplement our defence preparedness.
Integrated Service Fields
These are as follows:-
a) Border Areas Service. The selected youth should be prepared to serve in Border Roads for road construction activities, provide labour for loading and unloading of stores in forward depots, assist intelligence, surveillance and counterintelligence & propaganda network in border areas under the operational control of the armed forces. Some of these personnel would find their way back to the regimental centers for recruitment or be able to appear for services selection boards as officers in the armed forces based on the recommendations and incentives linked to the services.
b) Police Support Service. Trained selected youth could assist in Traffic Control duties in cities and on highways or Home Guards and Fire Services. Some could even operate with paramilitary forces like the BSF, CRPF and CISF in insurgency prone left-wing extremism areas in Chhattisgarh and Jharkhand.
c) Infrastructure Development Service. Well functioning municipal authorities with limited resources through public-private partnerships can achieve much more with good governance. Youth trained in vocations from ITIs would be a boon for the municipalities, PWD, Electrical services, water supply and solid waste management etc. Assistance in the conduct of elections and population census would also be most useful.
d) Rural Development Service. Youth with a passion for work in villages including border areas, in the field of agriculture and natural resources, promotion of better agriculture practices including better fertilizers & seeds, government-sponsored schemes etc, would help raise farm incomes. There is no dearth of work like assistance in construction of village roads, creation or recharging of water bodies, check dams for flood control and reservoirs. For earning credits or incentives, they must work on-site under the BDOs to achieve specified targets and contribute to the increase in farm incomes of the farmers.
e) Ecological Support Service. The selected youth should form part of Ecological Task Forces presently functioning under the Ministry of Environment. They could physically contribute to ecological activities such as habitat conservation, sand dune stabilization, locust control and conservation of local vegetation. Numerous schemes to prevent deforestation, tree plantation and protection of our coastal areas, cleaning of major rivers; all require trained manpower. Once trained in this field, the youth would become familiar with climatic changes, Swachh Bharat Abhiyan, stubble burning and pollution problems. In short, our environment and forests, its flora and fauna, with depleting water resources could be attended to by them.
f) Disaster Relief Service. The selected youth should form part of the NDRF to assist in relief, rehabilitation and recovery in affected areas of disaster. A reserve of trained manpower forming part of NDRF is required to be kept in readiness in states, for any emergency.
g) Paramedics Support Service. The selected youth should form part of the National Healthcare Scheme if and when introduced. The present volunteers in the Covid 19 could form part of the service and this could be the minimum qualifying criteria for the medical colleges/nursing schools in the country. On completion of two years, the youth could be incentivized for the pre-medical entrance test for entry in MBBS or join hospitals directly.
h) Construction Manpower & Miscellaneous Service. The selected youth should assist in all construction, development of works and facilities, and road-building activities in every state. We need to accord top priority to the creation of required Strategic Petroleum Reserves at suitable locations in consultation with the Ministry of Petroleum. This has been done to some extent.
Training Capacity
We need to work on an intense training duration of 12 weeks at selected Army Regimental Training Centres for four disciplines, viz, Border Area Service, Ecological Support Service, Disaster Relief Service and Paramedics Support Service. Selected ITIs at the eight Zonal Centres would look after three disciplines, viz, Infrastructure Development Service, Construction Manpower Service and Rural Development Services. BSF Academy Tekanpur could oversee the Police Support Services. Each Zonal Centre should be able to develop the capacity for training 1,000 volunteers, making a total of 16,000 volunteers every year. A spare capacity of 500 volunteers yearly can be created at each of the Zonal Centres. Once the training institutes are identified, a common minimum programme especially on ethics and morals, citizenship and patriotism would be in place. In the case of armed forces, our training centers would be ideal to take on responsibilities for those opting for border area service, police training centers for those opting for police forces, the various civil services academies for those opting for urban/rural service volunteers. For all eight vocation services listed above, institutions would be identified and responsibilities allocated to each institute.
Financial Outlay
There would be a requirement for the government to make a one-time allotment as seed money for the commencement of the NYSA. We expect separate allocation from state governments, corporate social responsibility funding, donations and grants amounting to Rs 12,000 crores in two tranches over 3 years for the execution of the NYSA. Tapping UNIDO for participation in our SDG initiatives may prove beneficial for NYSA.
Incentives, Stipends & Honorarium
Incentives to youth in recognition of services rendered would assume the form of credits in admission in college/university / on points system akin to foreign universities for graduate/post-graduate courses. This also includes absorption in jobs in various departments, based on the recommendations of the NYSA and no one else. The targeted age group is also the age group for entry into various graduate institutes/training establishments of the armed forces and civil services and corporate world; special age relaxations for the NYSA youth for lateral entry into these services could also be considered based on the merits of each case. The youth could be paid a stipend of Rs. 8000/- per month during the training period, an honorarium between Rs 15,000 to Rs 20,000, per month on successful completion of training, depending on their selected discipline up to a total of two years. These scales are subject to the availability of funds and would finally depend on the budgetary allotment.
Conclusion
This massive mobilization of our greatest national asset, i.e. youth power, to achieve exponential growth in the Indian economy, defence and related matters, infrastructure / industrial development and agricultural growth and achieves much more in producing motivated and disciplined citizens. This move would ultimately lead to Atmanibhar Bharat, provide employment avenues and provide immense clout, now that our economy is poised to take off. Our civil, military and police forces would also welcome trained and disciplined manpower entering their ranks.
Dr Kalam's vision of India for 2020 has provided the country with a solid foundation and the opportunity to become a $ 5 trillion economy by 2030. Our economic rejuvenation, would lead to increased exports and decreased imports, a better quality of life with poverty alleviation and removal of income disparities, and more attention to public welfare measures with education and health care for all. Once all the objectives forming part of Vision 2030 are fully implemented, the day is not far when we would automatically qualify as a first-world nation, regardless of what others think.
This article first appeared in www.vifindia.org and it belongs to them.