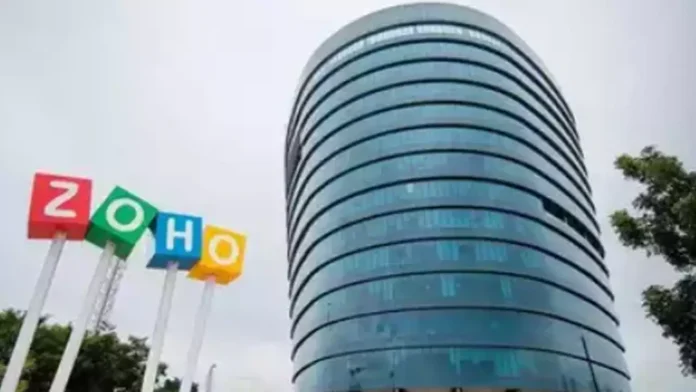 Software-as-a-Service (SaaS) firm Zoho Corporation on Thursday (4 May) launched its privacy-centered browser 'Ulaa' to take on big tech giants like Google, Microsoft and Apple. Ulaa, a word derived from the Tamil language, means journey or voyage.
By Swarajya Staff
The browser is built specifically to help users protect their privacy with pre-built capabilities to block tracking and website surveillance, the company said in a statement.
The company said that Ulaa is the next step in its long-standing commitment to privacy, and is designed to help users protect their personal information and internet activity from the prying eyes of surveillance companies.
The web browser comes equipped with features that allow for privacy customization, built-in browser modes, and integrated productivity tools while keeping user data safe and private.
"Users can also sync browsing sessions between devices — either an entire browser window or a singular tab — allowing them to use multiple devices for the same browsing session seamlessly," the company said.
"There are two major trends impacting how people interact with the vast number of websites, applications, and tools available on the Internet. The first is that data privacy is becoming a prime consideration with increasingly concerned users with the improper use of their data. The second is the preference for consolidating around major platforms that provide access to the wide range of services we need and use on a daily basis. The gateway for both is the Internet browser, which is why Google, Microsoft, and Apple have all invested massive energy in the space — and also why many users have felt that they needed to sacrifice their desire for privacy for the platform's ease of use," said Charles Araujo, Principal Analyst at The Experience Report.
"Today, Zoho seeks to offer users the best of both worlds with Ulaa. While it provides the same sort of platform access as its much larger competitors — using the same Zoho account that provides access to its vast suite of productivity and business software — Ulaa is a privacy- and human-first browser that prioritizes the sanctity of a user's data over its capture and monetization," Araujo added.
Sridhar Vembu, CEO and Co-founder, Zoho Corporation, in a press release said with Ulaa, users don't have to compromise their privacy to browse the web, which unfortunately has become a surveillance minefield, reports The Hindu Businessline.
Zoho's commitment to privacy and privacy-centric business model allows it to offer a conflict-free, privacy-centric browser to those who value their own privacy and their kids' privacy, he added.
As of December 2022, India had over 700 million active internet users, and by 2025 it is expected to reach 900 million.
As the internet user base increases so will privacy threat vectors and concerns. Therefore, Ulaa protects users against tracking and surveillance.
Ulaa's desktop version is available free for all. The iOS and Android versions are currently in beta and available for download, the release said.
This article first appeared in www.swarajyamag.com and it belongs to them.