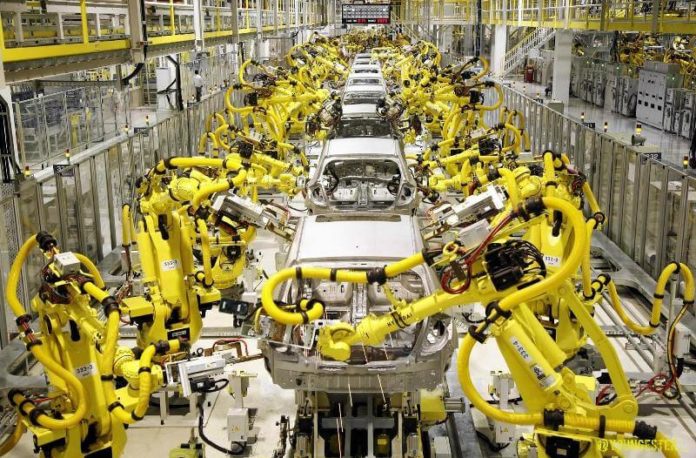 By Raja Shekhar
"The scenario of job creations in India is not looking very promising. More than 10 million people join workforce every year in India. But the country is struggling to create jobs. Only 135,000 jobs could be created in 2015 across eight labour-intensive sectors, the slowest pace of job growth since 2009."
The jobs of Indian IT engineers are in danger. No, this is not because of Donald Trump or his policies about employment outsourcing. The culprit is much more inanimate. It's called the automation, a word that might send chills down the backbone of Indian IT companies and workers.
As of now, it's the low end jobs that are much in danger. But artificial intelligence and automation are not only about automating the work in IT industry. Technological automation could affect a whole lot of fields, ranging from agriculture to manufacturing to services.
Technological automation is apt for countries like US and UK, who are facing a dearth of talented low end workers. They can get the work done at less than half the costs and also, they don't have to look for workers all time. But in India, where the strength of the economy is mainly defined by the number of jobs it creates, automation spells doom. The USP of Indian workers is the low cost work they offer. What if their jobs are replaced by a machine which does the same job at 1/10th of the cost? To add to that, there is no fear of attrition and no fear of rising wages. No fear of overtime, no bonuses, and no leaves. This is a dream come true for every company.
Already, the scenario of job creations in India is not looking very promising. More than 10 million people join workforce every year in India. But the country is struggling to create jobs. Only 135,000 jobs could be created in 2015 across eight labour-intensive sectors, the slowest pace of job growth since 2009. Now the World Bank has warned of massive job cuts in India in the coming years. Automation could kill 79 per cent of jobs here, the bank has said. According to the World Bank reports, the proportion of jobs threatened in India by automation is 69 per cent and in China it is 77 per cent.
Earlier this year, US-based HfS Research predicted that India's IT services industry will lose 640,000 "low-skilled" jobs to automation in the next five years, quantifying the extent of likely pain for the first time. By 2021, HfS Research said that the IT industry worldwide would see a net decrease of 9% in headcount, or about 1.4 million jobs, with countries like the Philippines, the United Kingdom and the United States also taking hits.
The IT-BPO industry employs 3.7 million and the impact of automation will mainly fall on those working in the BPO and infrastructure management space, both of which are adopting automation. The HfS report states that though "low-skilled" jobs will fall by 30%, "medium-skilled" jobs will increase by 8% and high-skilled jobs will rise by 56%. Low-skills are defined as those that follow a set process and are repetitive and do not require much in the way of educational qualifications. Medium skills are those that require some amount of human judgment in the process, dealing with more challenging problems.
The effect is imminent. 30% of routine, low-value positions are being phased out through automation over the next five years, far outweighing the expected new jobs being created in the medium-high skills areas. Tech Mahindra's headcount dropped by 2,000 in the last quarter, which the company attributes to the automation drive it began last year. Tata Consultancy Services, which has over 350,000 employees, said headcount addition had peaked at around 90,000 in FY16 and that it would hire fewer people going forward. Even Accenture has said it will not be hiring as many people.
So how do we tackle the automation issue? Automation is here to stay and there is no way our government can control its growth. Even if the Indian government brings laws against automation, countries like US and UK will definitely embrace this technology as it progresses and the jobs that come to India from these countries will subsequently stop. And our government can do nothing about it.
But what our government can do is to train its work force for more skilled jobs. Even though automation is taking away a lot of jobs, it still cannot do high end jobs which need quick decision making and analytical thinking skills. This way, more and more people will be educated and they can escape the onslaught of automation. Also, the government should look more closely at making our IT industry more self reliant. Currently, Indian IT industry relies too heavily on outsourcing from countries like US and UK and any disruptions in those countries will greatly affect the Indian IT industry too. If this has to stop, we need to become a more product oriented industry rather than just being backend service providers for their US counterparts.
Automation is the future of IT technology, and no one can stop them. But we can adopt to that technology and focus on other areas of IT which provide better remuneration and opportunities and escape the inevitable destruction that automation will cause in the low-skilled jobs sector.
The Infosys Way
An inspiration to counter automation can be drawn from Infosys. According to the company, it has "released" 8,000-9,000 employees in the past couple of years because of automation of lower-end jobs. But they have not lost their jobs, according to the company. They are now working on more advanced projects that automation cannot handle.
The company has been releasing about 2,000 people every quarter and also training them in special courses that will help them in their new assignments. However, the company agrees that with automation set to increase in intensity , the number of people it hires will come down over time.
It's actually coming down already , though all of it may not be a reflection of automation and is likely also to be the result of the company not doing as well this fiscal as it expected. Infosys added 5,700 people in the first nine months of this fiscal, compared to about 17,000 in the same period last year. In the December quarter, Infosys' total employee strength actually declined -an extremely rare occurrence for India's No. 2 IT services company . The total strength fell by 66 to 1,99,763.
Infosys has trained about 490 people in a first batch of machine learning and the use of artificial intelligence (AI). Machine learning and AI previously required expensive computing machines, but costs have now come down dramatically.