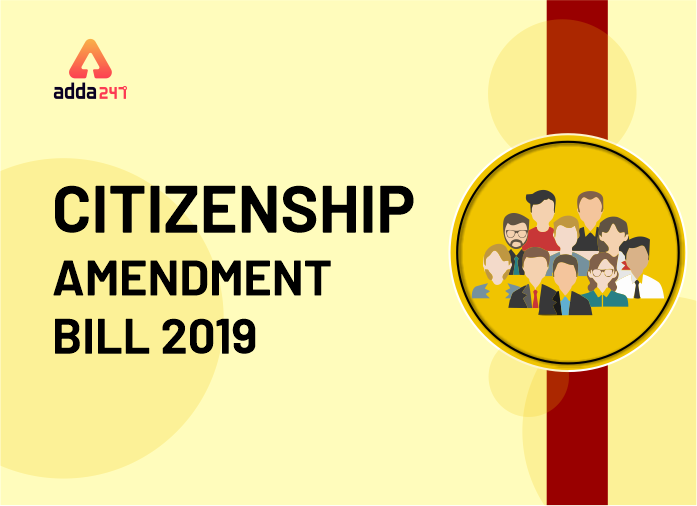 The opposition went down kicking and screaming as both houses of the parliament passed the Citizenship (Amendment) Bill. Unlike they want us to believe CAB is not unconstitutional. And we need NRC to drive out illegal aliens.
 By S.Neyalasinger
The citizenship (Amendment) Bill (CAB) which was passed in both the lower and upper houses of the parliament has been widely criticized by the opposition on the grounds that it denies equality under article 14 of the Indian constitution. Leaders like Asaduddin Owaisi of Majlis-e-Ittehadul-Muslimeen (MIM) has gone to the extent of saying that CAB and National Register of Citizens (NRC) endorsed Mohammed Ali Jinnah's two nation theory. Derek O'Brian of Trinamool Congress equated these to the laws passed by Nazi Germany.
But there is a reason behind both CAB and NRC. The biggest contention of the opposition is that CAB is based on religion and while it gives citizenship rights to Hindus, Sikhs, Buddhists, Jains and Parsis from neighboring countries like Pakistan, Bangladesh and Afghanistan, it excludes Muslims. Our opposition leaders conveniently forget that both Pakistan and Bangladesh were carved out of India for Muslims. Post partition Pakistan had a Hindu population of 6 to 7 percent. But over the years they have been ethnically cleansed and now Hindus are probably 1 percent of its population. Compare this to India where Muslims were 5 percent of our 300 million population and today they form 15 percent of our 1.3 billion population. At 15 percent of the population they can no more be considered minorities. Considering that they live in countries that are basically run as Islamic republics, why should India accommodate any of them on grounds of persecution?
The other issue is while minority communities like Sikh, Jain and Parsis have immensely contributed to India's progress considering they are in such small numbers, the contribution of the Muslim community with respect to their numbers has been minimal.
The opposition leaders are saying that CAB violates principles of equality under article 14. What they are ignoring is that the constitution guarantees equality to Indian citizens and not to foreign nationals.
CAB just allows people of Indian origin from among Hindus, Sikhs, Jains, Buddhists, Parsis and Christians who are the target of persecution in Muslim dominated countries to seek Indian citizenship. It is up to our leadership and lawmakers to decide who we should provide citizenship to.
The opposition leaders are also linking NRC to CAB. But NRC is to ensure that all legal Indian citizens get the rights they are entitled to. Over the last many years we have seen unabated  infiltration of illegal immigrants from Bangladesh into Assam and West Bengal. Many of these illegal immigrants have also moved on to cities like Delhi, Mumbai and Bangalore also. Many of them have even acquired Adhaar cards illegally and availing benefits that legal Indian citizens are entitled to. Those include jobs which are going to them at the expense of genuine Indian citizen. There is an urgent need for us to implement NRC across the country to identify and flush out non-Indians. Maybe its implementation in Assam at the first instance was faulty. But lessons can be learnt from that and NRC can be implemented better moving forward. The way the opposition has responded to both CAB and NRC is reflective of the fact that they look at Muslims as a powerful vote bank that can't be ignored and they will go to any lengths to appease one community even if it is at the expense of national interests.