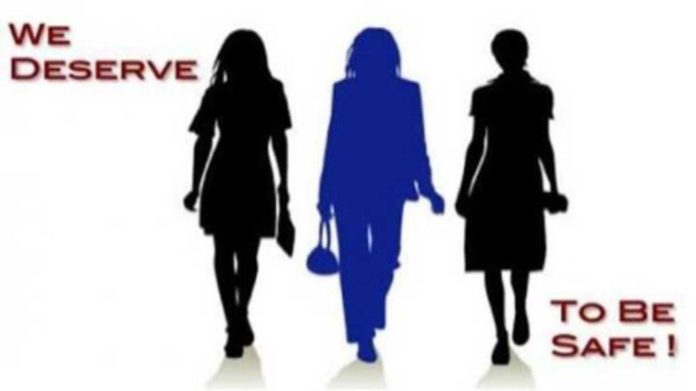 Respecting and protecting women is an inherent part of the Hindu culture. But India is becoming unsafe for our women. We need a society, an enforcement system and a judiciary that act as strong deterrents to crime against women.
By Prathima.G.Kulkarni
India is a country where our land is referred to as the motherland and we pray to numerous goddesses for their blessings. Still, women in India do not feel safe and instead are leading their lives with fear and anxiety. In the present day we find women doing work in all spheres, whether it is the government or private sectors, or the armed forces and scientific institutions. While our constitution guarantees equal rights to women, they still go through a lot of discrimination in their day-to-day lives.
Even though we are in the 21st century, women are the victims of numerous social evils, which were never part of our Hindu culture. Child marriage, female infanticide, dowry, molestation and rape are some of the major issues that women in India face. Rape is one of the most atrocious crimes that are committed against women. This leaves them disrupted both physically and mentally. Rape victims will carry the trauma of the incident throughout their lives and as a result unable to lead a normal life.
According to a report in Times of India, which quotes National Crime Records Bureau, 93 women are raped in India every day. This is a huge number, which has been recorded, and there are a number of other incidents which go unreported. The main reason for the unreported cases is the stigma surrounding rape and fears surrounding their future. They are scared of the society, which instead of supporting them will make fun of them and target them every time.
National Crime Records Bureau, in their annual report, reveal that a total of 3,59,849 cases involving crimes against women were reported in 2017. In comparison, in 2016, 3.38 lakh cases of crimes against women were registered, while 3.2 lakh cases were recorded in 2015. There has been a sharp increase in the number of rape cases reported over the last three years.
A case, which provoked everyone to wake up and take action, was the rape and murder of Jyoti Singh or Nirbhaya in the year 2012 in Delhi. The girl was raped and brutalized so badly that she succumbed to her injuries. More recently, on 27 November 2019, another girl, a veterinary doctor from Telangana was raped and burnt by the culprits. While the Hyderabad police killed the culprits in an encounter, one of the accused in the Nirbhaya case roams free, while the execution of the remaining culprits is yet to be carried out.
There are sexual predators prowling our streets. While we have laws to deal with these crimes, our judiciary and enforcement machineries are still not up to the mark. But what women can do in the meanwhile is to take steps to avoid situations where they can be easy targets for rapists or other criminals.
In cities like Mumbai public transport is the best option even if you are travelling in late hours. But elsewhere it is not a good option. You are better off with your own transport and ideally accompanied by a male friend or family member.
If you have to travel alone at an odd hour make sure your cell phone is fully charged and your friends know your whereabouts. There are apps available today that help them keep track of your location. Be sure to carry details of all helplines available to women. In cities like Bangalore the turnaround time of the police control room is fast and they will direct a Hoysala vehicle nearest to your location in times of distress.
Also, learn some self-defense techniques. There are a number of schools in cities where they teach you KravMaga and other martial arts that will help you deal with your attackers. YouTube is full of videos that give you lessons in self-defense.
Always carry pepper spray and a whistle, which blows really loud in your bag as a mandatory requirement.
Women should be aware of their surroundings. It's ideal to avoid lonely and sleazy areas at night.
Our government has taken many steps to protect women and girl children India. Here are a few of the major initiatives
Rapists who commit crime against girls who are below 12 years of age will be given death penalty.
In the recent session of RajyaSabha, members of parliament made demands that the rapists should be given death penalty, lynching of the convicts and chemical castration.
Hotline is provided by our government which can be used by women when they are in danger. The numbers are 1091 or 100.
National commission for women is another department that works for women who are in distress. They have a specified a contact number which is 011 26944754 or 011 26942369.
Fast track courts have been set to dispose of pending cases and to provide immediate legal aid to the victims.
The government has also announced Nirbhaya fund that can be utilized for women safety.
When a crime is committed it becomes the responsibility of the onlookers to come and help the victim. They can interfere, call for help or even just shout out which will alert others and the woman can be saved. By doing so we can come together to fight the evil that is present in our society. Only when we all confront things together will criminal elements be discouraged to commit crime. Its high time we evolved as a society and our women found their rightful place in it. Let's take a pledge to protect, nurture and respect our women, which is critical for India's progress.