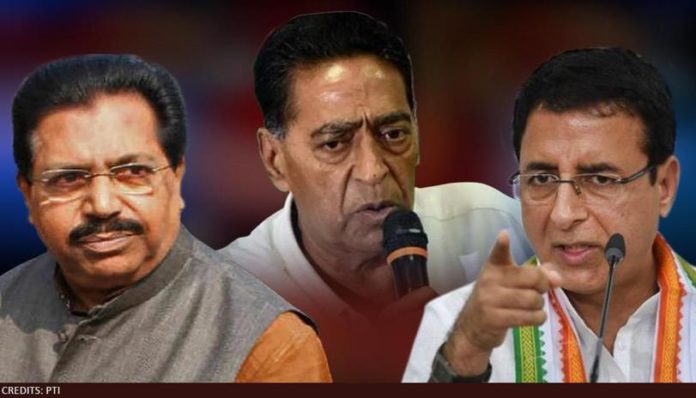 The recently concluded Delhi elections saw congress getting decimated as 66 of its candidates bit the dust, losing their deposits. The grand old party has to do some serious groundwork if it hopes to stay relevant in Indian politics.
By Anil Sharma
Everyone is talking about AAP and the BJP in Delhi assembly polls, but what about the grand old party Congress which has been decimated in the contest? As per media reports, 63 of its candidates are reported to have lost their deposits.
It has been for the second straight assembly election in Delhi that the party has not been able to open its account. And this time it's really a shameful performance. BJP won on 8 seats and the AAP on 62 out of 70 Delhi assembly constituencies.
So what went wrong with the party, which led by Sheila Dikshit, had ruled the state for three consecutive terms between 1998 and 2013.
It's a really a sad state of affairs for Congress which ruled the state for over 15 years. And no one will buy this excuse that the party did not campaign to win elections as it knew it was losing and did not want to make a dent into AAP votes.  Mind you, no one fights or contests elections to lose, but always to win.
A good number of leaders from neighboring states including Rajasthan were deputed in Delhi to campaign. Were they sent only to show their faces and waste party's money or to canvass and win over voters? We assume that they evidently showed up to help their party candidates win.
Leaders like Alka Lamba, who were considered as strong leaders, lost. So what are the reasons behind Congress being decimated? The party needs to go into an introspection mode and analyze these losses objectively. In 2015 polls AAP secured 54.3 percent votes, BJP 32.3 and Congress 9.7 percent.
In the recently held polls, while AAP's vote share dropped marginally to 53.57 percent , the Congress voter share dropped by more than half to 4.26 percent.  BJP on the other hand gained in vote percentage and its share touched 38.51 percent.
So it appears that BJP was able to garner the majority of the votes of the electorate that supported congress last time.
Congress lost mainly on these counts- lack of narrative, lack of enthusiasm among both leaders and party workers. It also did not not have the organizational depth to reach out to voters or any big leaders like Shiela Dixit.
So what should the party do? First, build up a proper organisation, which now is almost defunct and then groom leaders who are charismatic and are good orators like Alka Lamba and Sharmistha Mukherjee. They may have lost the election this time, but can prove to be  good assets for the party in the long run (assembly elections in Delhi are now only due now in 2025). They should have a think tank that analyzes the aspirations of the Delhi electorate and a strategy to counter the opposition.
Congress badly needs to change its narrative as it is still continuing with the old one that the party used in Lok Sabha polls and which was rejected by the voters. Consequently the party suffered a major blow. It seems that there is a mental block or intellectual bankruptcy in the party to find a narrative which interests the voters.
Former president of the Congress Rahul Gandhi still talks about corporate houses that are allegedly being benefited by the Narendra Modi led government at the Center. Taking up issues like these and harping on them is not benefiting the party.
The party has to devise a strategy to woo voters not on negative plank but in a positive way by talking about development and related issues.
Frankly we don't understand the logic behind the campaign strategy of the grand old party. Whoever has devised the campaign strategy and the issues to be raised during the speeches of the Congress leaders has failed to read the pulse of the people and mind you this is not for the first time the party has failed to raise issues concerning the common man. It's making the same mistakes again and again.
Taking a clear stand on issues like CAA, NRC and NPR will also, help the party. No one would like to see a party, one of the oldest, in such a mess really.
Sharmistha Mukherjee, an old congress hand summed what her party needs in a  tweet… "We are again decimated in Delhi.Enough of introspection, time for action now. Inordinate delay in decision making at the top, lack of strategy & unity at state level, demotivated workers, no grassroots connect-all are factors."
She is absolutely spot on.