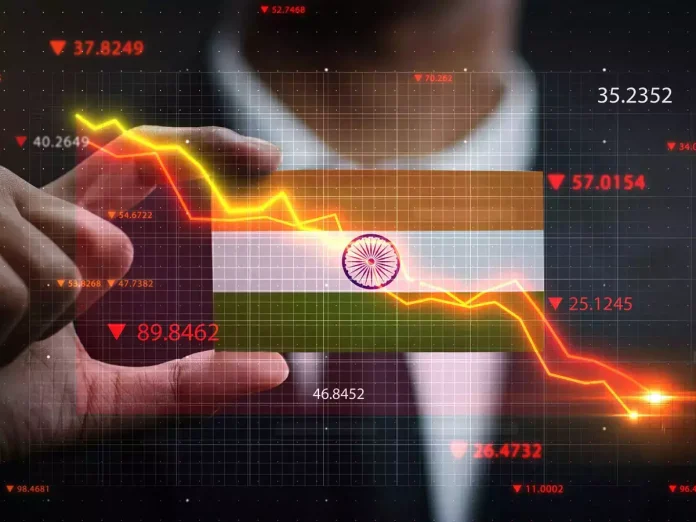 Russia-Ukraine war is in its fourth month. There are no signs of the conflict coming to an end soon. While the political and military dimensions of the war have drawn a lot of attention, the social and economic implications of the conflict are extremely serious.
By Arvind Gupta
According to an UNCTAD statement (June 2022), the world is experiencing a once in a generation "cost of living" crises. The crisis has been caused due to rising food and energy prices as well as the ever-tightening financial condition. The prospects of achieving sustainable development goal by 2030 have received a setback first due to the COVID-19 pandemic and now due to the war. Poverty and inequality has deepened in several parts of the world due to Covid-19 and climate change.
A survey by the UN Global Crisis Response Group and the UN Regional Economic Commission has brought out that 94 countries accounting for a population for 1.6 billion people are unable to cope with the crisis.
The following statistics bring out the seriousness of the crisis:
The FAO's food price index is at historical high. It is 34 percent higher than last year. Food prices are nearly three times the pre-pandemic average.
Crude prices have gone up by 46 percent since 01 Dec 2021 while natural gas prices have gone up by 49 percent by the same period. Fertilizers prices have doubled.
According to WTO global merchandise trade growth is likely to be come down from 4.7 percent to 3 percent in 2022.
Global inflation has reached 5.2 percent, highest in recent time.
Global supply chains have been disrupted. There is acute shortage of containers. Freight prices are trending at multiple times their average.
Interest rates are rising across the world creating tight monetary conditions. The financial markets are in turmoil. There is palpable fear of global recession setting in.
The number of people facing acute food shortages has increased by 46 million in Africa and 47 million in Asia. Additional 77 million people have slipped into extreme poverty.
IMF has expressed concern that the global payment system is getting fragmented. This will have serious implication for trade and finance.
60 percent of least developing countries are in severe debt distress.
At the heart of the global food, energy and financial crises is the Russia-Ukraine war. Together, they account for 30 percent of world's wheat and barley production, 1/5th of mage and ½ of sunflower oil production. Russia and Ukraine are the breadbaskets of the world. A large number of countries in West Asia, Middle- East and North Africa are dependent on import of wheat from these two countries. The war has disrupted the supply chains.
Russia is the world's largest exporter of natural gas and the second largest exporter of crude oil. It is also a major exporter of minerals and strategic materials. Harsh sanctions on Russia have created disruptions and shocks.
Europe is dependent on Russia for about 40 percent of its natural gas requirements, 10 percent of oil and 30 percent of coal. Initial sanctions exempted energy imports from Russia. Therefore, it is not surprising that even during the war Russia earned 93 billion Euros in revenue from Europe on account of fossils fuel exports. Europe imports about 3 million barrel crude oil per day from Russia via the Druzhba pipeline system (25 percent) and via tankers (75 percent). But this position is likely to change. Having imposed a wide range of sanctions, European countries are now trying to reduce their imports of oil, gas and coal from Russia in a phased manner. An estimated 93 percent of Russian oil sales to Europe will be eliminated by the end of the year.
Russian crude is finding alternative destinations. India is one of them. Indian import of Russian crude oil has come up to 800,000 barrels per day in June 2022 from less than 40,000 barrels per day in 2021. Russia is reportedly offering India and others crude oil at steep discount.
Sanctions are hurting the West also. Energy prices in the US and Europe have increased several times. Countries which have imposed sanctions on Russia have reported steep drop in their import of Russian goods since the war.
India is not a party to the war. Yet, it is suffering a huge collateral damage. Food and energy prices have risen sharply. According to RBI Monetary Policy Committee (06 June) "the global economy continues to grapple with multi-decadal high inflation and slowing growth, persisting geopolitical tensions and sanctions, elevated prices of crude oil and other commodities and lingering COVID-19 related supply chain bottlenecks. Global financial markets have been roiled by turbulence amidst growing stagflation concerns, leading to a tightening of global financial conditions and risks to the growth outlook and financial stability".
The implications of the war for India's energy security are enormous. In 2021-22, India's oil import bill at USD 119 billion was nearly double of that in the previous fiscal year. Similarly, the natural gas import in 2021-22 amounted to USD 11.9 billion, up from USD 7.9 billion in the earlier year. The prevailing oil and gas prices put an intolerable burden on India economy.
There is a silver line to the dark clouds. India is able to source oil at discounted prices from Russia in significant quantities. Due to the disruptions in shipping to the Black Sea ports of Ukraine and Russia, the international North-South Transport Corridor which has been languishing for number of years, is showing resurgence. India-Russia trade is increasing. However, the fear of secondary sanction on Indian companies persists.
India is a major importer of fertilizers. We should pay special attention to food security implications of the war. Global fertilizers prices have increased 30 percent in 2022 on the back of 80 percent rise in 2021. India imported USD 12.77 billion worth of fertilizers last fiscal valued at USD 24.3 billion in 2021-22. It also imported raw materials worth several billion dollars to support domestic fertilizer production. Of 23.42 million of LNG imported in 2021-22, 41 percent was used by fertilizer industry (valued at USK 5.5 billion). In addition, the country paid USD 20.6 billion in fertilizer subsidy. This is likely to be USD 31 billion this year. The rise in international prices of natural gas and fertilizer can have deep impact on food security calculations in India.
The Ukraine- Russia war has exacerbated the negative economic trend which surfaced after Covid-19. The global economy is experiencing strong head winds. India cannot be immune to these negative trends. India will have to take timely action at the national level to safeguard ourselves from the strong global headwinds. At the international level it must press for an end to the war though this is not in its hands. Food, energy, medicines and emergency supplies must be exempt from sanctions as they hit the vulnerable section of the population most. India should call for an open debate at the UNSC on the deleterious impact of the irrationality of the sanctions which have hurt not just Russia but the entire world.
This article first appeared in www.vifindia.org and it belongs to them.