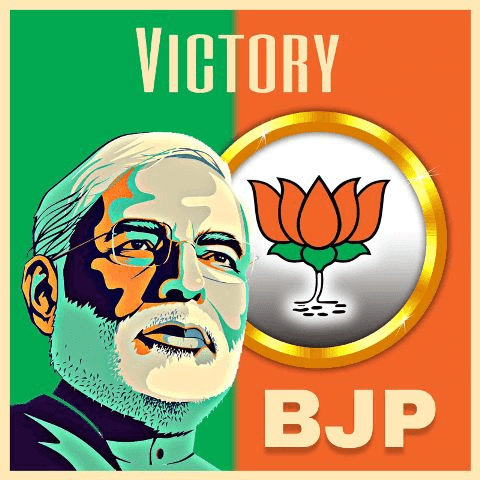 Now that Maharashtra and Haryana are behind them, BJP should put its best foot forward and strategize for the upcoming Jharkhand elections.
By Anil Sharma
There is no denying the fact that the opposition parties have been able to perform much better than what political observers and pundits predicted in Maharashtra and Haryana assembly polls, but does this in any way imply that BJP is losing ground on a national level? It does not seem so.
BJP won on 105 seats in Maharashtra out of 286 assembly seats and on 40 seats out of 90 assembly seats in Haryana.
Things would be clearer if the results of these two states are compared with the results in three states where assembly polls were held in December last year.
It may be recalled that Congress won in three states-Madhya Pradesh, Rajasthan and Chattisgarh, though with a thin margin in Rajasthan and Madhya Pradesh and the winning margin was only big in Chattisgarh. But what happened in May Lok Sabha polls, out of 65 LS seats in these three states BJP was able to win on 62 seats and mind you the Congress secured a cypher in Rajasthan, which has 25 seats.
So the question is does this assembly polls in these two states give any signal nationally? I feel no and my thesis is based on the assembly polls in three states held in December 2018 and results of Lok Sabha polls held after that in April-May this year.
Here I would like to point out that though BJP in these assembly polls held in two states have been able to win good number of seats but the party has lost in perception battle and politics is all about perception and the BJP would have to gear itself and work on a new strategy to improve its opinion among voters.
The economic slowdown and joblessness have become big issues and the BJP needs to tackle them effectively as it has got enough time, almost over 4 and a half years before next LS polls are slated to be held.
Now the question is why Congress or NCP have been able to perform better than what was earlier perceived. Two things come out of it mainly—One economic slowdown and secondly Congress or for that matter NCP have been able to do better where they have got strong local satraps or state leaders.
Bhupinder Singh Hooda and Kumari Shelja are two Congress leaders who are popular in Haryana and together they have been able to give a new life to the party in Haryana.
Similarly, Sharad Pawar has once again proven that he is still very strong in Maharashtra.
The results of these two states can also be compared with the results of Rajasthan, Punjab, Madhya Pradesh and Chattisgarh. It was because of strong state leaders like Captain Amrinder Singh, Ashok Gehlot and Kamalnath, the old guards and very popular leaders in their home states, the Congress was able to come back to power in these states and frankly the central party leadership had a negligible role to play.
One thing is for sure that voters seem to be voting differently in assembly and parliament elections. Even these leading faces of the Congress except for in Punjab were not able to make any noteworthy impact in Lok Sabha polls.
It clearly means that so far opposition parties are doing well only in assembly polls where it has strong state leadership, but even they fail when it comes to parliament polls. However, one should not forget that elections are fought more on perceptions and sentiments in India and it is rather difficult to predict poll outcome in the country which is very diverse.
So it is a cause of worry for the BJP as of now? Yes in a way but only to an extent as assembly polls in Jharkhand are to be held starting from November 30 in the state. The five phases polling for 81 member assembly will take place on November 30, December 7, December 12, December 16, and December 20 and counting will be held on December 23.
Any hiccup here would certainly send chills in the spine of the ruling party-both at the Centre and at the state level. So BJP should put its best foot forward here in Jharkand and I am sure the master strategists Amit Shah and Narendra Modi must be working on a plan to attain their objective.