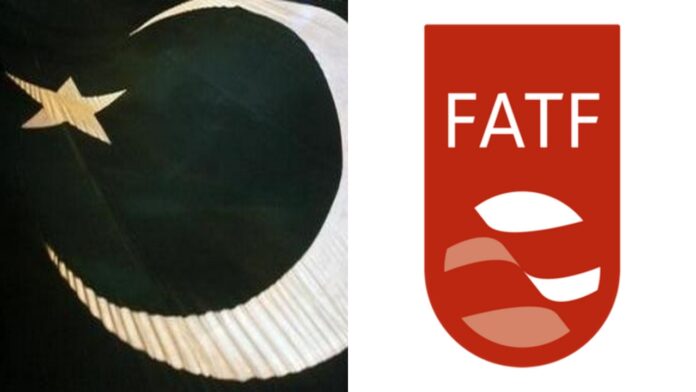 Amidst the changing regional and geopolitical dynamics, Pakistan remains mired in complexities and uncertainties. It continues to remain under the scrutiny of the terror-financing watchdog Financial Action Task Force (FATF) and is under immense pressure to prove the effectiveness of its measures related to money laundering and counter-terror financing. From 21-25 June 2021, review meetings of the FATF were held to take a call on whether to keep Pakistan on the terror financing watchdog's 'grey list', remove it from the list or push it into the 'black list. In a huge setback to Pakistan, FATF has retained the country on its "grey list".
By Aakriti Vinayak
The FATF sword has been hanging perilously over Pakistan for about three years. In June 2018 Pakistan was placed on the 'grey list' by the FATF and was given a plan of action to complete by October 2019 or face the risk of being placed on the 'Black List' along with Iran and North Korea. Since then, the country continues to be on that list due to its failure to comply with the FATF conditions and the successive deadlines. While Pakistan has made some progress in streamlining various processes to curtail terror financing, build the capacity of numerous financial and law-enforcement institutions and legislate laws necessary for enabling the government to crack down on terror financing and money laundering, it has not been deemed sufficient.
Despite lack of full compliance, Pakistan managed to escape being put on the 'black list' in 2020 due to the COVID-19 pandemic. During its last meeting in February 2021 the FATF gave Pakistan time till June 2021 to meet all the parameters on issues related to terror financing. A strict warning was also given by stating "As all action plan deadlines have expired, the FATF strongly urges Pakistan to swiftly complete its full action plan before June 2021"1.
FATF had identified three remaining strategically important deficiencies in its action plan that Pakistan needed to address: (1) demonstrating that terror financing (TF ) investigations and prosecutions target persons and entities acting on behalf or at the direction of the designated persons or entities; (2) demonstrating that TF prosecutions result in effective, proportionate and dissuasive sanctions; and (3) demonstrating effective implementation of targeted financial sanctions against all UNSCR 1267(1999) and UNSCR 1373(2001)designated terrorists, specifically those acting for or on their behalf2.
Ahead of FATF's virtual plenary meeting during June 21-25, 2021 the Pakistan government had approved new rules for the forfeiture and auction of properties and assets related to anti-money laundering cases and the transfer of investigation and prosecution of such cases from police and provincial authorities to specialised agencies3. It has become routine for Pakistan to come up with such farcical actions prior to important meetings. These actions by Pakistan implicitly appear to be a tactical ploy, rather than a serious measure4.
However, Pakistan was anticipating a substantial relief in FATF's upcoming plenary meeting, as the official statements gave the impression that Pakistan is successfully approaching full compliance of most FATF recommendations. They also believed that the international political environment on the eve of the withdrawal of American forces from Afghanistan would be in Pakistan's favour. However, in the recent virtual meeting on June 25 2021, FATF gave its verdict and has retained Pakistan on its grey listfor failing to meet the strategically important deficiencies to fully implement the 27-point action. Pakistan has also failed to adequately investigate and prosecute senior leaders and commanders of UN-designated terrorist groups5.
It will be not easy for Pakistan to get off the grey list in near future as it continues to adopt perfunctory steps to allay the concerns of the international community. A Houston based Linden Strategies Company has been hired by Pakistan to promote the narrative that Pakistan has taken action against the terrorist organisations operating from its soil6. Pakistan has been trying to appease the FATF with the bare minimum, but the ground reality is different. A number of terrorist outfits, including UN-listed groups, operate in Pakistan all of which raise funds through a variety of means including direct support, public fundraising, abuse of non-profitable organisations, and through criminal activities. Funds are moved through formal and informal (mainly hawala or hundi) channels.
At the time of the last evaluation, there were 66 organizations and approximately 7,600 individuals proscribed under UNSC resolution 1373, which was passed to prevent and suppressfinancing of terror acts post 9/11 attacks. The leader of Jaish-e-Mohammad (JeM) (the terrorist group linked with Al-Qaeda that has committed several high profile attacks in India in recent years including Uri army base and Pulwama) Masood Azhar who is designated as an international terrorist by the 1267 UN Resolution Sanction Committee is roaming freely in Pakistan7. He is currently reported to have spinal problems and is in the army medical hospital in Bahawalpur, Punjab. His family continues to carry out the terror show in Afghanistan and Jammu & Kashmir.
Pakistan continues to mislead the international community with an elaborate farce to cover up its sponsorship of terror. FATF, from its own channels, that included field visits, had gathered enough proof to realise the extent of global terror financing that was happening with the connivance of Pakistan-based institutions. In normal course, the FATF is unlikely to take Pakistan's anti-terror financing violations lightly.
According to an Islamabad-based think tank Tabadlab, Pakistan sustained a total of USD 38 billion in economic losses due to FATF's decision to thrice place the country on its grey list since 20088. A potential blacklisting will lead to Pakistan facing considerable difficulties and challenges in order to access financial assistance from global financial institutions such as the International Monetary Fund (IMF). The IMF has highlighted that if Pakistan were to be put on the blacklist, it will have grave implications for capital inflows to the country. Accordingly, after its team-visited Pakistan, the IMF pointed out "A potential blacklisting by FATF can result in a freeze of capital flows and lower investment to Pakistan.9" The IMF report has also noted potential risks of FATF blacklisting, which include the freezing of capital flows to Pakistan, slow progress in refinancing or re-profiling loans from major bilateral creditors, and increasing headwinds from a weaker global economic backdrop.
As the FATF sword still dangles, Pakistan needs to compile with the global standards of anti money laundering and anti terror financing and stop extending its regular support to terror groups like the Lashkar-e-Taiba(LeT,) the JeM and the Hizbul Mujahideen, whose prime target is India, otherwise it could potentially get demoted to the blacklist.
This article first appeared in www.vifindia.org and it belongs to them.