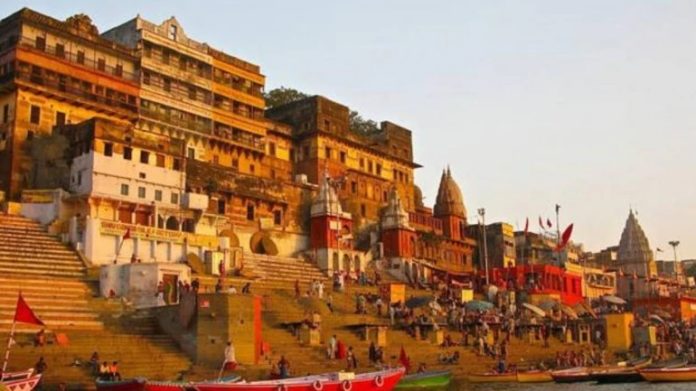 While spiritual tourism in India has been growing steadily over the last few years a lot more needs to be done to promote it globally.
By Prathima.G.Kulkarni
India is a country where there are a lot of century old temples with rich heritage, healing centers and spiritual places that provide people both solace and succor. Travelling to such places has been in vogue among Indians for generations and today these abodes attract people from younger generations as well as tourists from abroad. Consequently, spiritual tourism has also become a major revenue generator for our country over the past few years.
Spiritual tourism in the Indian context can be described as a trip taken to worship your favorite deity and seek blessings or dig deeper into our age-old traditions of Upanishads, Vedas and Yoga. It is a tradition in India for people to periodically visit temples and holy places along with their families and friends.
Over the past few years, spiritual tourism in India has gained traction. This is possibly due to the modern and urbanized lifestyle we lead today, which bring with it a package of stress, tension, and unhealthy habits. Such being the scenario, people are finding it important to take a break and rejuvenate. Various studies reveal that people of all age groups are now turning  towards spiritual tourism. This has also contributed significantly to a boom in the tourism industry, which has seen a drastic growth over the last few years. Interestingly, a lot of foreigners are also coming to India to learn about our culture, experience our rituals and also to learn Yoga.
There are certain cities like Varanasi and Puri, which offer not only a spiritual experience but also help people discover inner peace with the help of techniques like Yoga and meditation. Recently, the government has also taken a lot of steps in promoting spiritual tourism by allocating special budgets for creating infrastructure around religious places.
Right on top among the most famous spiritual places visited over the past years is Puri in Odisha which is famous for its Jagannath temple.  The place saw a growth of 60% in terms of the number of visitors over the last year. Varanasi comes a close second with the number of visitors going up by 48% over the previous year. Tirupati in Andhra Pradesh experienced a 34% growth and finally Shirdi in Maharashtra registered a growth of 19%. In addition, the number of people visiting ashrams of gurus such as Sri SriSri Ravishankar Guruji, Baba Ramdev, Sadguru among others has also considerably gone up. There are a lot of retreats that have come up which people prefer to visit like The Bamboo Yoga retreat, Goa, Osho meditation resort, Pune etcetera.
The IBEF(India Brand Equity Foundation) has estimated that the travel and tourism sector's contribution to the Indian economy is expected to increase from Rs 15.24 trillion in 2017 to Rs 32.05 trillion in 2028. Even the number of international travelers visiting India is bound to reach 30.5 million by 2028.
Clearly there is an increased interest in India and her cultural traditions around the world. In addition to contributing significantly to our GDP, spiritual tourism has also been creating hundreds of thousands of jobs.
However, spiritual tourism comes with its own challenges. Most of the religious trips happen onlyin particular months only when the devotees throng a certain destination. One such place is Char Dham Yatra in Uttarkhand. This starts from the month of May and goes up to November. There is a major pressure on the transport department as the roads are not completely constructed and have landslides during the monsoon which will impact the save passage to the destination.
Another challenge of the spiritual tourism, which has aggravated over the years is the usage of plastic and the amount of garbage that gets generated. Plastic waste is thrown everywhere, even in and around the temples. Due to this, cleanliness has taken a major hit. And governments have a serious task of keeping the places clean and garbage free.
Connectivity to most tourist places is also a huge issue. The state governments have not provided good road connectivity and infrastructure to most places that attract huge number of tourists. Supporting infrastructure like ample accommodation, restaurants, medical facilities and Internet connectivity are also an issue with these tourist spots.
While the government of India is carrying out the Incredible India campaign around the world, there is ample scope for them to promote spiritual tourism separately. It's high time the government realized the potential of  spiritual tourism and embarked on an initiative to provide the requisite infrastructure while marketing the concept within and outside India.