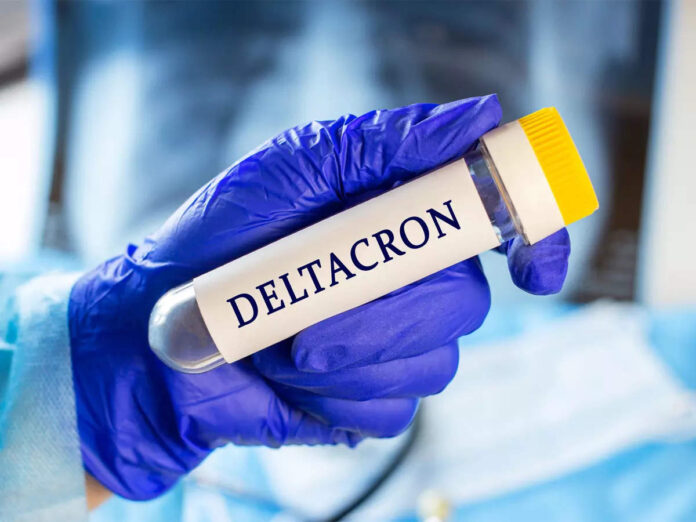 Reports have claimed that a new variant of the SARS-CoV-2 dubbed "deltacron" was found in Cyprus. Leondios Kostrikis, professor of biological science at the University of Cyprus and head of the Laboratory of Biotechnology and Molecular Virology, on 7 January claimed that his team had discovered deltacron in 25 patients. This variant appeared to be a mix of the delta and omicron variants.
By Bhaswati Guha Majumder
In an interview that took place on 7 January, Kostrikis confirmed the discovery of deltacron which includes Omicron-like genetic signatures within the Delta genomes. He said: "There are currently Omicron and Delta co-infections and we found this strain that is a combination of these 2".
Coronavirus variants can "recombine" their genomes and produce new strains. However, in this case, "deltacron" looks to be a red herring — or, as Scripps Research Translational Institute molecular biologist Eric Topol called it on Twitter, a "scariant".
A virologist from Imperial College London, Tom Peacock, believes that Omicron has not circulated long enough in a large enough population to develop a real recombinant. In any event, the genetic features of "deltacron" provided in the GISAID database do not appear to be recombinant. Rather, they appear to be quite plainly contamination of the lab where the sequencing was done.
He said in a Twitter thread: "Most likely they were all sequenced on the same sequencing run in the same lab on the same day which had a contamination issue — this is what's generally been found to have happened in the past."
While other new variants are expected to appear at some point in the future, Topol believes that a deltacron variant is "one less thing to worry about".
However, the Cypriot scientist doesn't agree as he told Bloomberg that identified cases "indicate an evolutionary pressure to an ancestral strain to acquire these mutations and not a result of a single recombination event".
Kostrikis explained that deltacron infection is higher among individuals hospitalised for Covid-19 than among non-hospitalised patients, ruling out the contamination hypothesis.
Furthermore, the samples were put through several sequencing techniques in different countries. At least one sequence from Israel that has been deposited in a global database has deltacron genetic features, said the scientist. He noted that "these findings refute the undocumented statements that deltacron is a result of a technical error".
However, it was also reported that the Health Minister of Cyprus, Michael Hadjipantela said that the new variant is not of concern and more details will be given at a press brief later this week.
This article first appeared in www.swarajyamag.com and it belongs to them.