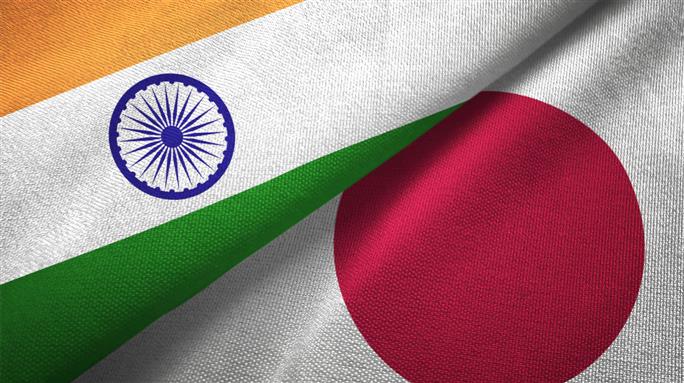 India and Japan will conduct their first bilateral air exercise, called "Veer Guardian 2023," from 12 to 26 January at Japan's Hyakuri air base. The exercise, which involves the Indian Air Force (IAF) and the Japan Air Self Defence Force (JASDF), reflects the growing defense ties between the two countries amid the rising military threat from China. The IAF will deploy four Su-30 MKI jets, two C-17 aircraft, and one IL-78 plane, while the JASDF will participate with four F-2 and F-15 aircraft each.
By Swarajya Staff
China has had military tensions with both India and Taiwan recently. The border between China and India is over 3,000 km long and the two have a history of territorial disputes. China has also continued to assert its claim over Taiwan, which it views as a breakaway province that should be reunified with the mainland.
Taiwan, however, has maintained de-facto independence and has the support of the United States (US) and other countries. Japan, which has had its own tensions with China for decades, has supported both India and Taiwan in their confrontations with China.
In recent months, Japan has approved a landmark increase in its defense budget and spoken about the necessity to defend Taiwan against a potential Chinese attack on the island nation.
Japan's Defence Build-up and Messaging
Japan will raise its defence spending to 2 per cent of its gross domestic product (GDP) by 2027, Prime Minister Fumio Kishida said recently.
For the fiscal year 2023, Japan's defence budget stands at around $43 billion or a little over 1 percent of the GDP. The spending on defence has been set at around 1 percent of GDP or less for decades. But by 2027, the country's defence budget will likely surpass the $70 billion mark.
Kishida's Liberal Democratic Party (LDP), which has been in power almost continuously since 1955, had pledged to double defence spending to 2 percent in its manifesto for elections held earlier this year.
The decision to raise the defence budget comes ahead of the announcement of a revised national security strategy and defence build-up plan by the end of the year. Japan is revising its defence posture to address the security problems posed by a rising and increasingly assertive China.
Given Prime Minister Kishida's pronouncement to "fundamentally reinforce Japan's defense capabilities within the next five years," raising the defence budget seems to be the logical next step in Japan's move away from its pacifist turn following the Second World War and towards the development of credible hard power to deter Chinese misadventures.
Japan's pacifist Constitution was drafted by American occupation forces after the Japanese surrender in the Second World War. The Constitution, in its anti-militarist Article 9, forbids the use of force in international disputes.
Japan's shift away from this pacifist ideology was set in motion by the late former prime minister Abe Shinzo, who was assassinated earlier this year.
In 2014, Abe's LDP government approved the reinterpretation of the Constitution, allowing the Japanese Self-Defense Forces for the first time to provide material support to Japan's allies in the event of war.
The debate over whether the "no war" clause in the Constitution should be reformed or scrapped has intensified in recent years.
In 2021, at the height of tensions between China and Taiwan, Japanese Defence Minister Nobuo Kishi, Abe's younger brother, said Taiwan's security was linked to that of Japan.
With the military balance tipped in China's favour and questions over the US' willingness to intervene in the event of an invasion of Taiwan by the Chinese Communist Party, this was seen as an attempt to prepare the ground for Japan's greater involvement in responding to a future crisis.
"It [China's aggressive behaviour] clearly shows that if anything happened with Taiwan that we will be affected," Taro Kono, who served as the defence minister under Abe, said recently, reemphasising the link drawn by Kishi.
A recent poll conducted by state broadcaster NHK found that 55 percent of those surveyed favoured an increase in the country's defence spending, while around 29 percent were opposed to it.
India and Japan are holding their first-ever bilateral air exercise. The two countries participate in various other bilateral and multilateral exercises, such as the Malabar naval exercise with the US and Australia.
These actions by India and Japan are seen as an attempt to deter China and potentially accentuate its "two-front dilemma," as tensions on both the Indian and Taiwan fronts remain high.
The "two-front dilemma" refers to the military challenge of fighting on two fronts simultaneously, which can stretch a country's resources and military capabilities.
Chinese media and strategic thinkers have recently discussed the challenges and threats of fighting on multiple fronts simultaneously, citing the ongoing tensions with India and Taiwan as examples.
In particular, some Chinese observers believe that the US, which has lost many military advantages compared to China in recent decades, sees India as a key ally due to its potential to open up a "second battlefield" for China.
This belief has contributed to China's concerns about military cooperation between the US and India, particularly efforts to improve India's combat capabilities at the Line of Actual Control (LAC) between China and India.
This article first appeared in www.swarajyamag.com and it belongs to them.