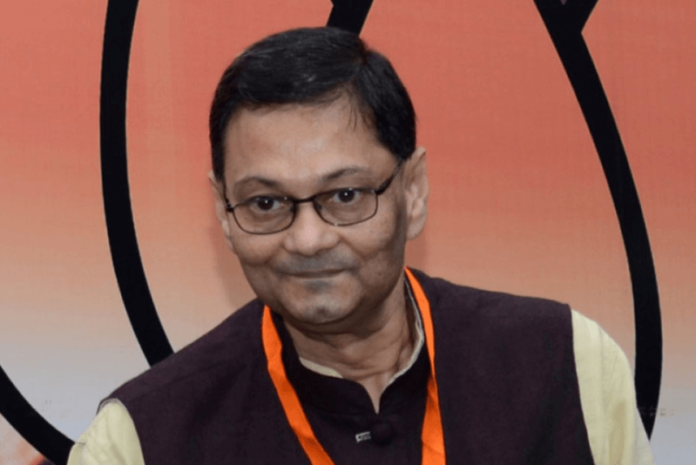 In an interview, the BJP leader and Netaji kin exhorted the youth to imbibe a sense of nationalism.
By Kunal Chatterjee
KOLKATA: The state BJP vice-president and Netaji kin Chandra Kumar Bose on last week took out 'Gandhi Sankalp Yatra' covering the entire Rashbihari assembly constituencies.
Talking to Eastern Chronicle, Bose said that people should know that even Mahatma Gandhi once accepted that making Pandit Jawaharlal Nehru the first Prime Minister of the independent country was a mistake.
"As instructed by the central government the state BJP leaders are taking out a rally in Gandhiji's name across the state. My rally started from Mahabirtala and through Rashbehari and Gariahat it got over at Tollygunge phari. In the rally I have informed people that even Gandhiji accepted that Nehru wasn't worthy to be the first PM of the country," said Bose.
Addressing the gathering at Tollygunge Phari, Bose said that people of the state should immediately ban the usage of plastic bags.
"Prime Minister Narendra Modi has ordered the ban on using plastic bags. The Kolkata Municipal Corporation (KMC) mayor Firhad Hakim is not doing anything to curb the menace. PM was spotted cleaning the beach himself but Hakim was never seen with a broom and taking part in Swachh Bharat Abhiyaan," pointed out the Netaji kin.
Bose also said that those who criticised Modi for travelling abroad now can see the results of foreign tours made by him.
"Pakistan has been sidelined by most of the countries. This is the positive result done by Narendra Modi during his frequent foreign trips. Those criticised Modi earlier for not staying in the country and for frequent tours can now understand why the Prime Minister visited foreign shores so often. More good results will be seen too," said Bose.
Addressing the youth of the state, Bose has asked them to join politics and have also asked them to build a sense of nationalism.
"The youth should build a sense of nationalism and should join politics so as to make India better. They should follow the ideology of Netaji and see how Modi is working to curb the social menaces, " stated Bose.