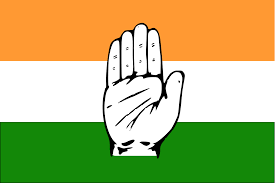 While Congress has enough young leaders, the grand old party has failed in cashing in on them.
By Anil Sharma
Where have all the young leaders close to former president of the Congress president Rahul Gandhi gone ? This question troubles quite a lot, mainly to the people who take interest in political affairs in India as old guards seem to have made a comeback in the party.
Where have young leaders like Milind Deora, Navjyot Singh Siddhu, Sachin Pilot, Jyotiraditya Scindia, Ashok Tanwar and the likes gone? Except for Pilot people don't hear much about these leaders and it seemed they are being sidelined.
It should be mentioned here that Ashok Tanwar just before the assembly elections in Haryana in October, resigned from prime membership of the party.
Even in the case of Sachin Pilot, he has been able to be in the news mainly on two counts-one him being still the president of the Congress in Rajasthan and secondly his good PR with Delhi scribes. But what about others, they are not much in the news and seem to have lost prominence once Rahul Gandhi submitted his resignation as Congress president.
After Sonia Gandhi became the acting president of the party, old guards like Ashok Gehlot, Bhupinder Singh Hooda, Captain Amarinder Singh, Kamalnath, Gulab Nabi Azad and Ahmed Patel and other senior Congress leaders have once again started to dictate the policies, programmes and play important role in the party affairs.
So have these old guards been able to make some mark ? It seems so as of now.
Look at Hooda who along with Kumari Shelja another of a senior Congress leader has been able to bring Congress back to life in Haryana. While political pundits and observers were writing off the party, both of these leaders have been able to make Congress win on 31 seats out of total 90 seat Haryana assembly, 16 more than 2014 assembly polls.
Similarly Rajasthan chief minister Ashok Gehlot with his political acumen has been able to strengthen the party in the state. In Rajasthan, the Congress which won with a thin majority in 2018 assembly polls is now in a comfortable position, thanks to 6 BSP MLAs planning to join the party.
Similarly in Madhya Pradesh chief minister Kamalnath who seemed to be on a sticky wicket till a few months back now seems to be taking full control.
Senior Congress leader Ahmed Patel who during the Rahul Gandhi period seemed to be out of sight has come back in prominence as he was the chosen person by Sonia Gandhi on Maharashtra government formation and to hold talks with NCP and Shiv Sena, a very important task.
The question which comes to mind is, should these young leaders be also given a say in party affairs. I strongly feel yes, as Congress needs to project new faces, ideas and narrative. It is rather must for the grand old party to not to sideline these leaders, some of these leaders like Pilot, Scindia and Sidhu are very popular and very good orators and majority of Congress leaders as all know lack oratory skills and the party needs them badly and leaders like Deora and the likes can prove to be an asset if given right opportunity.
But some of these leaders suffer from arrogance and a leader has to leave his ego behind if he or she has to survive in politics especially in a country like India where voters always keep a watch a behavior of their leaders and while voting emotions play a very important role while they vote.
Congress also needs to strengthen its social media or networking and learn from the BJP. I personally think that these young leaders can help the party in this, which plays an important role now days in swaying voters.
Congress in fact should have a mixture of young and the old if it wants to make an impact in future politics.